AAPI Community Safety Training on Saturday May 22nd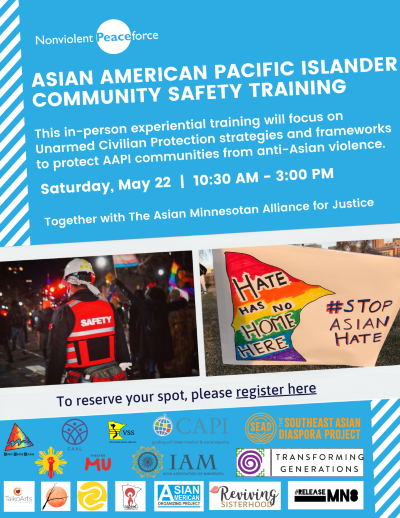 You are invited to register for the AAPI Community Safety Training on Saturday May 22nd [10:30am - 3pm] facilitated by Nonviolent Peaceforce in partnership with the Coalition of Asian American Leaders, Asian Media Access and a broad group of Asian American Pacific Islander organizations based in the Twin Cities.
This training will be facilitated by Kalaya'an Mendoza, Director of US Programs for Nonviolent Peaceforce and is grounded in Unarmed Civilian Protection with a focus on supporting Community Safety efforts of the AAPI community through building skillsets around:
Situational Awareness, Upstander Intervention, Unarmed Civilian Protection and Tactical Communications.
Nonviolent Peaceforce protects civilians in violent conflicts through unarmed strategies.
Please register here for this dynamic in person outdoor training [Rain or Shine]: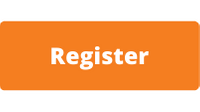 Once you register you will receive more information on logistics and program.
Location:
What to bring:
Weather Appropriate Clothing and Running Shoes
Agenda:
10:30am - 11:00am: Opening & Training Overview
11:00am - 1:30pm: Situational Awareness & Upstander Intervention
1:30pm - 2:30pm Community Safety & Tactical Communications
2:30pm - 3:00pm: Closing & Lunch
[Optional]

4:00pm - 7:00pm:

Training of Trainers
This portion will be for people who have opted in and are experienced facilitators who would like to bring the Situational Awareness training to their communities.
For questions:
You can protect civilians who are living in or fleeing violent conflict. Your contribution will transform the world's response to conflict.