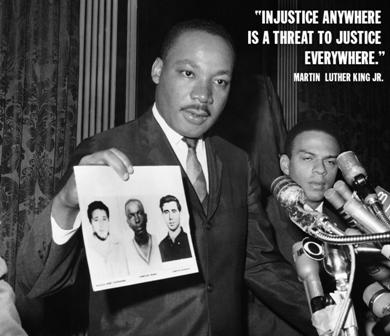 Hundreds of people, most of them young and committed to nonviolence, went to the US South to organize and register black voters in the early 1960's. Among them were Andrew Goodman, James Chaney, and Michael Schwerner, who were murdered by members of the Ku Klux Klan in 1964.
The musical group of Peter, Paul and Mary were also there. Last month, Peter Yarrow performed at a benefit for Nonviolent Peaceforce in Provincetown, Massachusetts where he compared the courage of Nonviolent Peaceforce's unarmed civilian protectors to that of the civil rights workers in the 1960's:
"Those courageous people who are just like those people in Mississippi - Goodman, Chaney, and Schwerner - the courage that they had is recapitulated with Nonviolent Peaceforce. If we understand that they are doing it one human being by one human being... they are creating the conditions for peace."
(Published Feb. 12, 2016)
Bernard Lafayette was one of the young leaders of the civil rights movement starting with the first lunch counter sit-ins in 1959. He was also an organizer for the Student Nonviolent Coordinating Committee (SNCC)and headed their voter registration program in Alabama. Bernard met with Dr. King in Memphis, Tennessee on the morning of April 4, 1968 and then left for Washington, D.C. to help organize the Poor People's Campaign. On that morning, the morning of his assassination, Dr. King told Bernard:
"Our next movement is to institutionalize and internationalize nonviolence."
Nonviolent Peaceforce helps bring that movement to life.
by co-founder and Director of Outreach and Advocacy Mel Duncan