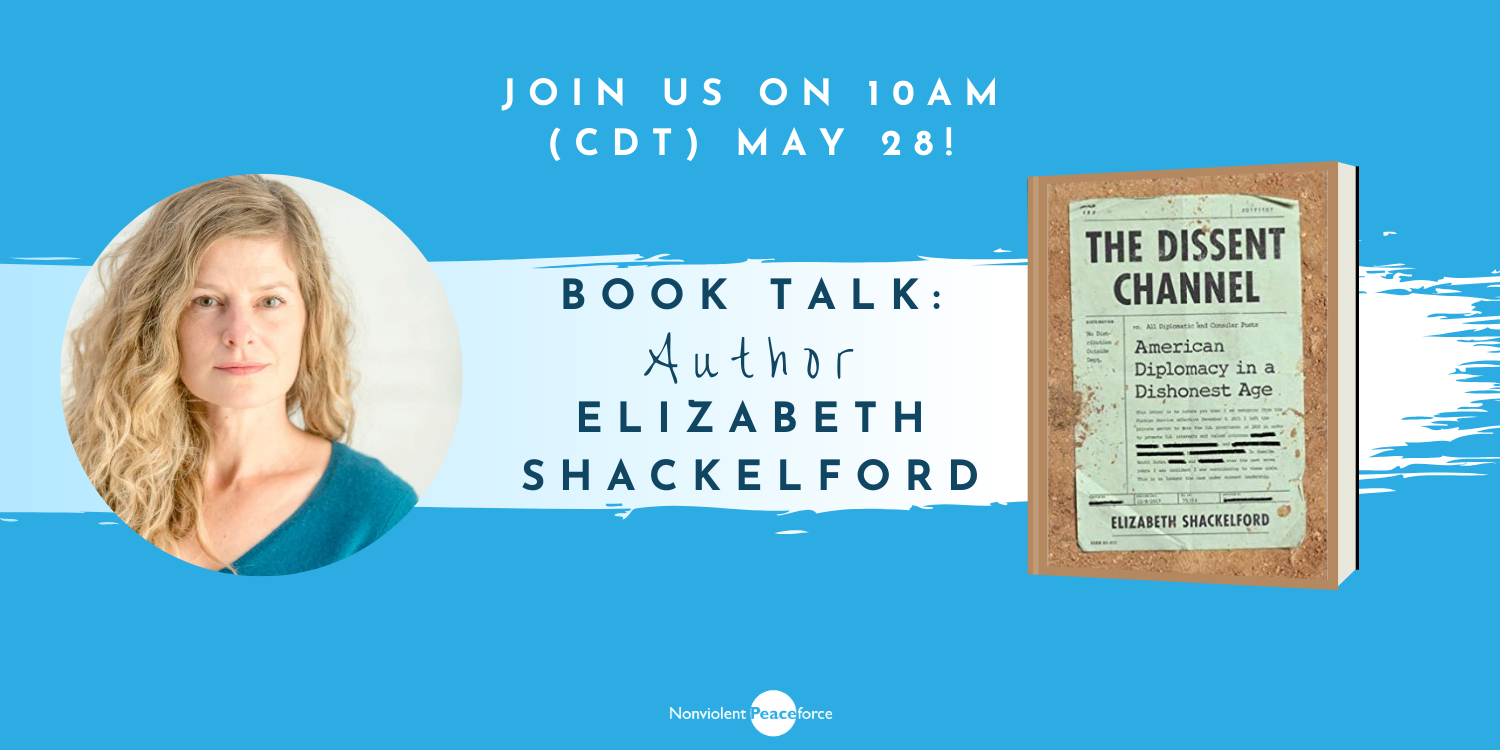 * * *
May 28 | 10am CDT
The Dissent Channel: Book Talk with Author Elizabeth Shackelford
Interviewed by Tiffany Easthom, Executive Director of Nonviolent Peaceforce

For our next event in our Nonviolence Cafe series, join us for a talk with Elizabeth Shackelford on her experience as a U.S. diplomat in war-torn South Sudan and the lessons she learned about the failings of U.S. foreign policy.
* * *

In 2017, Elizabeth Shackelford wrote a pointed resignation letter to her then boss, Secretary of State Rex Tillerson. She had watched as the State Department was gutted, and now she urged him to stem the bleeding by showing leadership and commitment to his diplomats and the country. If he couldn't do that, she said, "I humbly recommend that you follow me out the door."

With that, she sat down to write her story and share an urgent message.

In The Dissent Channel, former diplomat Elizabeth Shackelford shows that this is not a new problem. Her experience in 2013 during the precarious rise and devastating fall of the world's newest country, South Sudan, exposes a foreign policy driven more by inertia than principles, to suit short-term political needs over long-term strategies.

Through her story, Shackelford makes policy and politics come alive. And in navigating both American bureaucracy and the fraught history and present of South Sudan, she conveys an urgent message about the devolving state of US foreign policy.
* * *