Note: To download the full PDF report, please click here.
(Published Jan. 9, 2015)
A Note from Mel…

Nonviolent Peaceforce has continued to advance the idea and practice of unarmed civilian protection, and we share with you some of the highlights in recent months. I urge you to share this news with others, and if you want more detail, please contact me at This email address is being protected from spambots. You need JavaScript enabled to view it..
Syria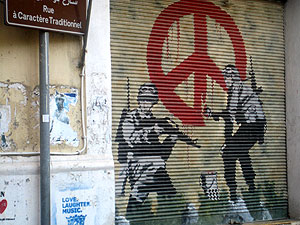 The European Union has notified NP of a grant to develop a civilian protection project in Syria. We have been working on the project for over two years. We will be partnering with the Syrian organization Madani (http://www.madanisyria.com) and contracting with Cure Violence (http://www.cureviolence.org) to train and support locally tailored civilian protection and violence interruption programmes in 45 locations throughout the country.

We will offer intensive training and training of trainers to Syrian civil society organizations and leaders across the entire political spectrum. This will be followed by hands-­‐on support and consultation with groups as they implement their plans in their local areas. Periodically we will bring people together to reflect on their experience, identify lessons learned, while strengthening relationships among each other. We believe that a strong and active civil society network working across political, religious and ethnic boundaries provides a foundation for a future pluralistic and peaceful Syria. When appropriate and safe, we will consider sending in international unarmed civilian protectors.

The project will begin in April 2015 and last for three years.
South Sudan
The Australian Ambassador to the United Nations, HE Gary Quinlan, has notified Nonviolent Peaceforce that his mission's International Development Fund has awarded USD 63,000 to NP to enhance the capacity of humanitarian workers protecting civilians under threat in South Sudan. (http://www.geneva.mission.gov.au/gene/idf.html)
With the return of the dry season, the danger of a full-scale war looms. By providing training to nongovernmental organization workers, NP is able to spread protective coverage for civilians and at the same time mainstream protection methodologies. Over the next three months, NP will train 150 people in five areas in South Sudan. After a summary meeting in Juba to capture lessons learned, NP will work with the Australian mission to disseminate results at the UN.
UN Advocacy
A Culture of Peace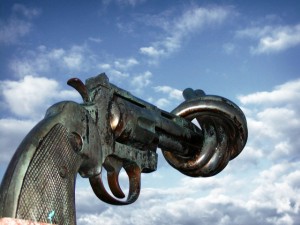 The UN General Assembly (UNGA) on December 15 approved a Resolution on Follow-up to the Declaration of Programme of Action on the Culture of Peace, A/69/L.34. This Resolution was put forth by the Bangladesh Mission and co-sponsored by over 100 countries. The Mission of the Philippines led a small yet significant step in adding language to the resolution noting unarmed civilian protection (UCP).
"…the initiatives of civil society, in collaboration with governments, to strengthen civilian capacities to enhance the physical safety of vulnerable populations under threat of violence and to promote peaceful settlement of disputes,"
This marks the first time UCP has been officially referenced in a UNGA Resolution.
Peace Operations Review
NP is also providing background information to the 17-member Peace Operations Panel that was appointed by the Secretary General to review and make recommendations about the work of the Departments of Peacekeeping and Political Affairs. Their report is due in April 2015.
Together with the New Zealand Federation of Graduate Women, NP will be conducting a workshop at the UN Commission on the Status of Women Parallel Forum in March, entitled "What would the UN Peace Operations Panel Recommend if Women Where Leading It?" Recommendations will be submitted to the Peace Operations Panel.
Good Practices Case Studies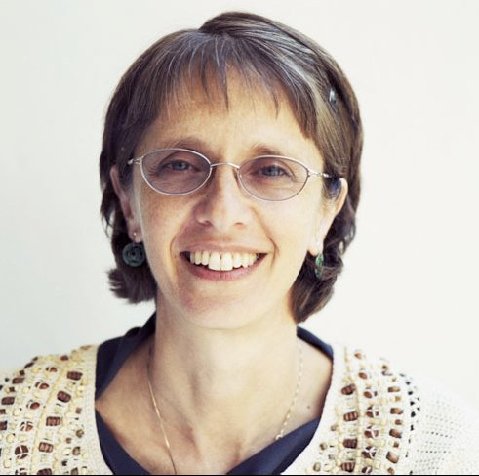 Led by Ellen Furnari, we are currently conducting three rigorous case studies of unarmed civilian protection projects. These projects, supported by the Irwin Andrew Porter Foundation, will provide the basis for discussions at an unarmed civilian protection (UCP) good practices conference later this year. The intent is to bring practitioners, policymakers and academics together for the first time to analyze which UCP practices are effective, under what circumstances, and which can be replicated and scaled up. We hope to help advance the entire field of UCP as well as increase the stature of the practice. We are starting fundraising for the conference now.
Ellen has completed the first case study review in South Sudan. In January, John Lindsay Poland and Michael Weintraub will lead a review in Colombia, and in February Ellen and Bhat Lutombo will be going to Mindanao, Philippines.


E-Learning Course

A team of Huibert Oldenhuis, Rolf Carriere, Ellen Furnari, Ann Frisch and Mel has completed the narrative for a five module e-learning course on UCP, plus an overview module. This represents the most advanced academic compilation of UCP ever written. UNITAR is now developing the visual and technical dimensions of the course to be available through the UNITAR website. Let me know if you would like the modules in PDF format. The overview module gives you a good background on our work.
Outreach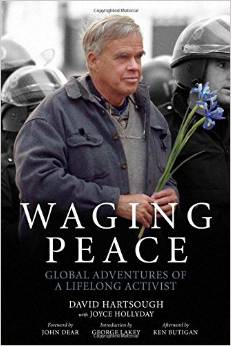 Denver - On November 19th Mel delivered the keynote address for the kickoff of "Denver Dialogues," part of a new program on nonviolent strategies in violent contexts at the Josef Korbel School of International Studies at the University of Denver. This has been funded by the Carnegie Corporation's "Rigor and Relevance" initiative.
Ellen and Mel also had the opportunity to participate in a one-and-a -half day consultation at the school with Erica Chenoweth and Maria Stephan as they design their next research project that will focus on the impact of external interventions on nonviolent movements. We plan on collaborating with them on the good practices conference.
Sweden - On December 4th and 5th, Mel participated in World Council of Churches' Ecumenical Peacebuilding Workshop on Advocacy for Just Peace in Sigtuna, Sweden. The workshop focused on practical strategies and tools required to support ecumenical organizations, comprising the World Council of Churches and its member churches, ACT Alliance members, National Councils of Churches and other ecumenical actors to be better equipped to coordinate international advocacy for a more peaceful world.
New York - On December 8 and 9, we hosted NP Co-founder, David Hartsough for three events promoting his book, Waging Peace: Global Adventures of a Lifelong Activist.
Most interesting was a dialogue between David and the Rev. Osagyefo Uhuru Sekou, a fellow with the Fellowship of Reconciliation who has been working in Ferguson, MO, where they discussed the civil rights movement from Montgomery to Ferguson.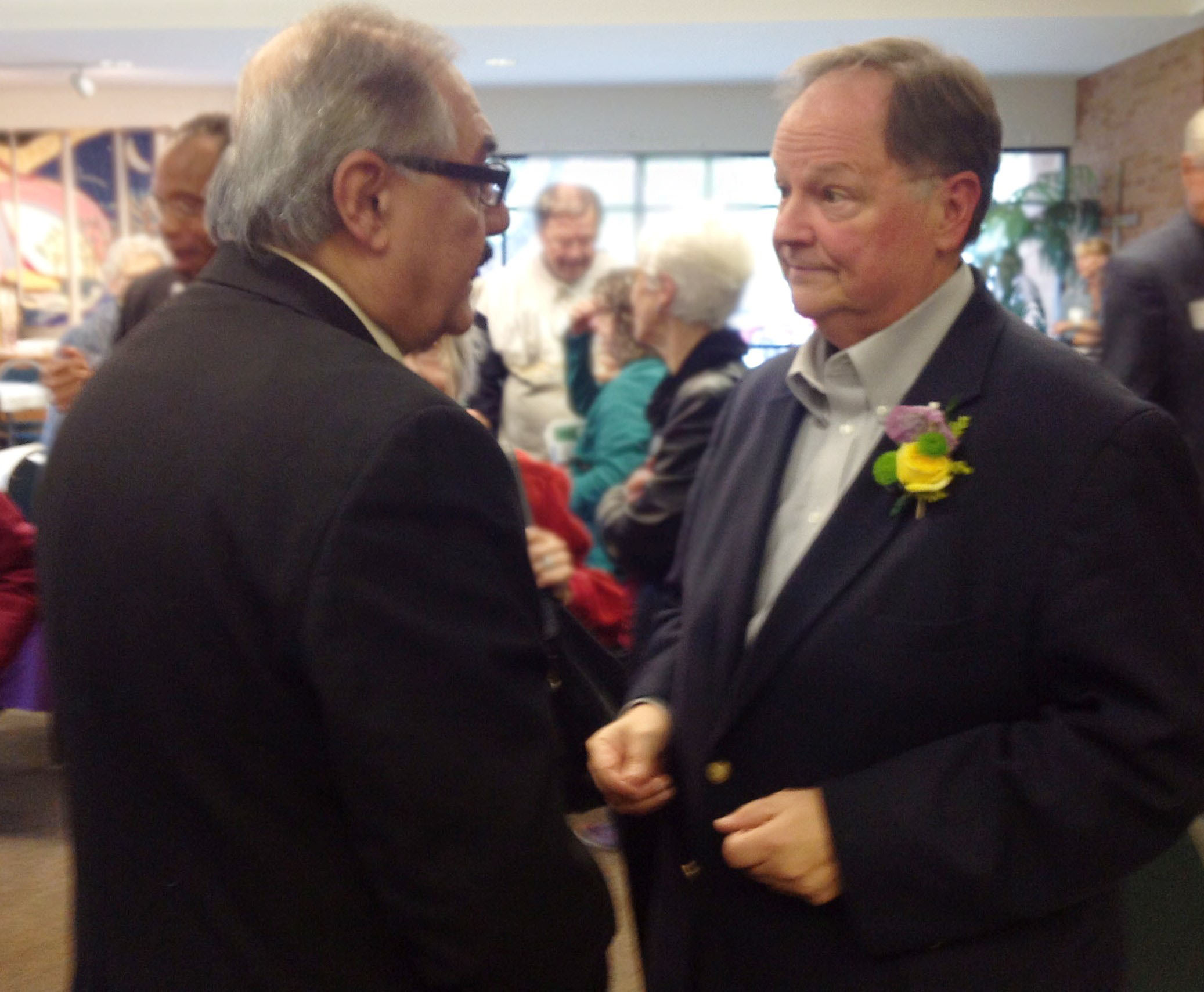 Minnesota – On October 5th, Mel accepted on behalf of all NP's peacekeepers the annual Hawkinson Foundation Award recognizing veteran peacemakers. Arvid "Bud" Dixen, a 2008 Honorary Award recipient who nominated Duncan, said, "Behind Mel's cherubic face and beneficent visage lies the brain of an organizational genius, and countless thousands of lives are better because of his efforts for peace."
Thailand - Ann Frisch left for Thailand at the end of December where she will join Shadab Mansoori, Country Director for Myanmar, and Atif Hameed, NP Program Director, to conduct three workshops on UCP sponsored by Rotary. (See below for details.) The workshops will focus on civilian ceasefire monitoring. Ann has also been invited to give a workshop on UCP at the Rotary International Conference in Brazil this June. In addition, seven former NP staff and interns have received Rotary Peace Fellowships this year.
Unarmed Civilian Protection: A Growing Movement
NP has been working with Randy Janzen, Chair of the Mir Centre for Peace at Selkirk College in Castlegar, British Colombia, Canada (http://selkirk.ca/mir-centre-for-peace/research). He has developed a database of all unarmed civilian protection activities. The work is broader than we thought!
Between 1990 and 2014, fifty organizations conducted unarmed civilian protection work in 35 countries and regions. Currently, 22 organizations provide UCP, demonstrating that we have a lot to learn from a good practices conference. The Mir Centre is also developing a course on UCP to be offered next winter based on the e-learning curriculum mentioned above.