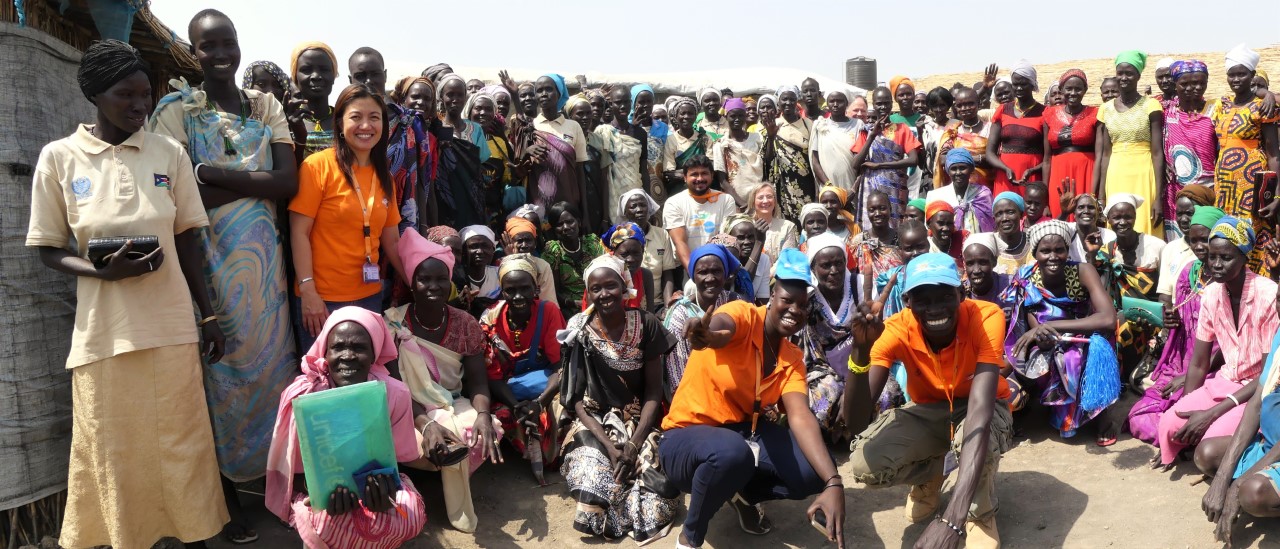 By Tiffany Easthom, Executive Director (Published March 7, 2017)
Rebecca, is a South Sudanese woman who fled her home to escape violence. She is an activist in the Protection of Civilians camp where she now lives. As she says, "no matter how difficult life can be, women have the ability to come together and cooperate to achieve something for the collective good."
In the humanitarian world, women impacted by war are frequently described as vulnerable. Vulnerable to violence, exploitation, deprivation and assault. We are continually told that women are weak and in need of protection, without which they will be easily harmed.
However, it only takes spending time in those situations to know that while the suffering is real, women are consistently amongst the most powerful force for improving security and stabilization. We need to stop treating women as victims entirely reliant on third party protection. Once we remove barriers for women to take active, leadership roles in peace and security   ̶   we see tangible improvements in violence reduction, community security and the personal security of the women involved.
While it is too simplistic to assume that women are inherently more peaceful than men, women working on peace and security, tend to focus on inclusivity and civilian protection. In comparison, traditional male approaches focus on power and territorial control. While women only make up 4% of the forces within the UN Department of Peacekeeping, women make up on average 50% of unarmed civilian protectors. Without weapons, they stop rape, negotiate local ceasefires and advocate for protection from the local community. They also prevent youth from engaging in armed conflict, prevent children from being separated from their families and protect them from recruitment as child soldiers.
Women's leadership potential in peace and security is one of the greatest untapped resources we have for ending violent conflict within the home or on the battlefields. On this International Women's Day, call upon your communities, your governments, your friends and families to do whatever they can to unleash this force for good.