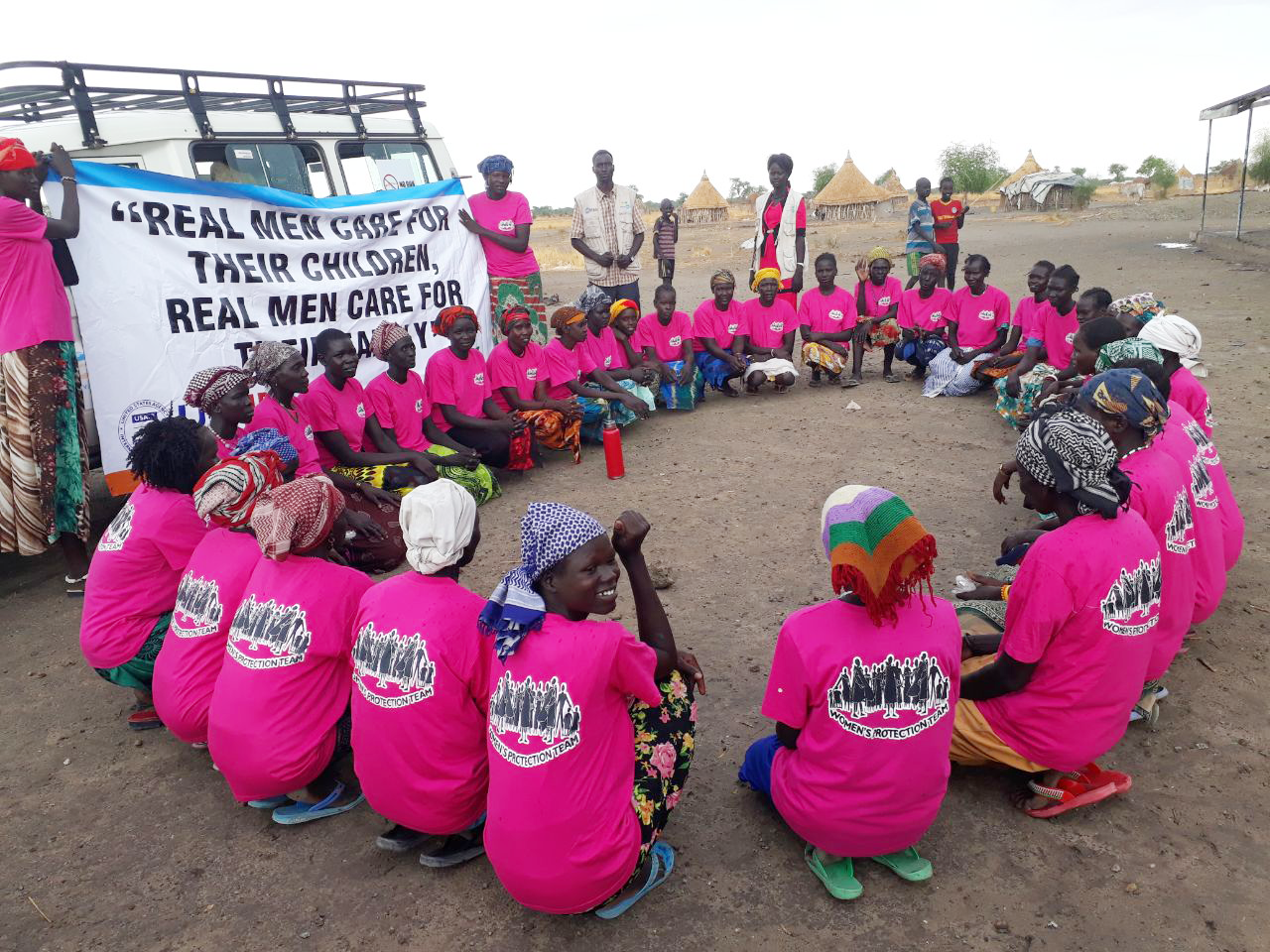 The rows of empty chairs and tables at the presentations and events at the Commission on the Status of Women (CSW) were a stark reminder of the voices silenced by the Trump administration's Travel Ban. These chairs should have been filled with representatives of UN member states, non-governmental organizations and women's rights activists.
But the chairs at the UN remained empty throughout the two weeks in March, a time set aside each year to evaluate the global progress on gender equality. Two of the chairs should have been occupied by Sunday and Cecelia, two of Nonviolent Peaceforce's peacekeepers, women who deserve to be heard. Despite weeks of preparation and effort, their visas were denied.
According to Reuters, "The ban has especially affected people from Iran, Libya, Somalia, Syria, and Yemen, countries where the number of visas issued slid 80 percent in 2018 from 2016, the last year without a U.S. travel ban… totally, 21,645 applications for non-immigrant visas- given to people coming for short-term visits for business, tourism or other reasons – were denied due to the ban."
Sunday, one of Nonviolent Peaceforce's protection officers who was denied a visa said, "I wanted to talk about the long, severe situation South Sudanese women have been put through during this man-made conflict and other deep rooted cultural marginalization of women. On behalf of rural women in South Sudan, I want to bring awareness to how they've been affected by discrimination and sexually abused as a weapon of war. They are not equally represented in family values or in local court. They are viewed as property by men and aren't allowed to have access to education or work. There's no access to information."
It is important and valuable to hear directly from people living in situations of violence, especially those who have taken it upon themselves to create peaceful change. Their stories of resilience and community organizing provide hope and are a reminder of the power of grassroots peacebuilding. If they are silenced, how will the world learn about their struggles and the changes needed to bring an end to violence conflict?
Local peacekeepers should be highlighted on this world stage to demonstrate how local actions strengthen peacebuilding in local communities.
Congresswoman Carolyn B. Maloney (NY) stated, "The Commission on the Status of Women annual conference is a powerful and inspiring event where member states, NGO workers, and women's rights activists gather to evaluate the global progress on gender equality. Simply attending this conference is a risk for many women who fear that their participation could result in punishment for them or their families in their home countries. The United States should commend and support these women's courageous efforts. Instead, however, it appears the Department put up new bureaucratic roadblocks designed to deter and prevent many women from certain countries from attending the CSW."
Nonviolent Peaceforce works with Congresswoman Ilhan Omar (MN) to obtain U.S. visas for our protection officers. A representative from Omar's office commented, "I think that one thing that is especially concerning about the denials for the Nonviolent Peaceforce visas is that these folks were invited by the United Nations. Overall, the lack of investments from our Department of State for really important international missions that are supported and led by the United Nations is very concerning and represents the United States' withdrawal from some of the most diplomatic relations that have been so important for relations since WWII."
Nonviolent Peaceforce is committed to bringing the voices of people like Sunday and Cecelia to people in the U.S. and we will continue to seek support from our representatives and voice our concerns when our peacekeepers are denied the opportunity to share their experiences. The experiences of people living in situations of violent conflict need to be heard. Without their voices, we fail to understand the urgency to work for peace.
Note: International Service for Human Rights found the denials are a violation of a 70-year-old treaty signed in 1947 by Secretary of State George Marshall with the UN Secretary-General which obligates the U.S. to allow entry to people attending the UN headquarters in New York City. These denials also violate the UN Declaration on Human Rights Defenders, which articulates the right "to unhindered access to and communication with international bodies."