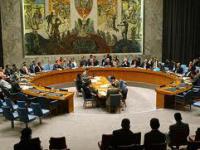 In working for change at the UN, one is either a masochist or an incrementalist or both. Just ask those working on Security Council reform.
Yet every once in a while there are rivulets of progress that seep through a crack in the process. Last Tuesday (12 February) the Security Council held an open-ended debate on the Protection of Civilians (see document)
The Secretary General's Report on the Protection of Civilians (S/2012/376) served as a foundation for this debate. Paragraph 52 of this report specifically relates to unarmed civilian peacekeeping:
52. United Nations peacekeeping missions are not the only protection actor on the ground. Moreover, they are not always deployed in contexts where civilians face serious risks. United Nations and other humanitarian organizations, including ICRC and various non-governmental organizations, play a long-established and critical role in seeking to enhance the protection of civilians in armed conflict, including in places that do not have a peacekeeping presence.
This is significant language, not only because it recognizes that non-governmental organizations play a critical role in protecting civilians but also acknowledges that we are in places where UN peacekeepers are not but where civilian still need protection.
Providing an opening for the application of UCP, Paragraph 20 of the Annex of the Secretary General's report describes the problem of humanitarian organizations use of armed guards and escorts conflicting with the ability of humanitarian workers to interact with the local community and reinforcing misperceptions that the workers are carrying out Western agendas. Unarmed civilian peacekeepers have provided protection for humanitarian workers in a number of settings and could do more of this with proper resources.
Representatives of three missions amplified the role civilian play in the direct protection of civilians.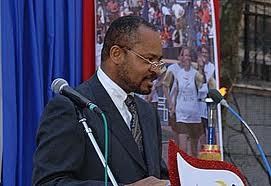 Ambassador Jean Francis Zinsou, the Permanent Representative from Benin stated:
"In low intensity conflict we can rely on civil society to insure the protection of civilians. Unarmed civilian peacekeeping is making headway. And they are less costly."
Ambassador Saul Weisleder, the Deputy Permanent Representative from Costa Rica went into greater detail:
"We need to broaden peacekeeping so that we have a greater civilian presence. We need to broaden the range of players in protection of civilians and strengthen the players and association, governments and civil society. Paragraph 52 states that peacekeeping is not only an agent of government. The NGO's have a recognized role of vital importance. Civilian protection benefits by the presence of unarmed civilians. They are at the advantage at the early stages of a conflict. Civil society can work more closely with civilian partners. Civil society is developing methods that are worthwhile to prevent the bunkerization mentioned in pp. 20."
The Secretary General for the Organization of Islamic cooperation, Prof. Ekmeleddin Ishanoglu closed his remarks to the Security Council by praising all peacekeepers including unarmed civilians: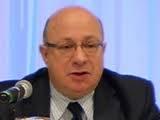 " I would also like to pay tribute to all UN peacekeeping personnel and to unarmed civilian peacekeepers that are protecting civilians in a variety of trouble spots around."
Antonio De Aguiar Patriota, the Brazilian Minister for External Relations spoke about responsibility while protecting. He emphasized thatmilitary action should always be an exceptional measure, after all peaceful means had been exhausted and only upon the authorization of the Council. While not specifically mentioning UCP, he further set up the opportunity for it when he said, "One must be careful not to worsen a situation that puts civilians at risk and involuntarily contributes to further violence and instability."
Adding this debate to the two High Level Briefings on UCP held last March and September helps to create an official record, publicize the concept and create momentum for a breakthrough in acceptance of UCP as an effective and appropriate methodology to directly protect civilians.