All it takes for evil to triumph is for a few good men to do nothing.
-Edmund Burke, Chapter 6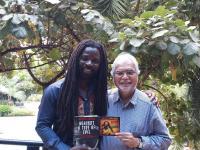 (Published Oct. 8, 2014) Mukesh Kapila understands unarmed civilian protection. It's part of his family history. In his book, Against a Tide of Evil, he recounts an experience of his grandmother and young father. During the partitioning of India and Pakistan his Grandma Kapila boarded a train with Mukesh's father, then a teenager, and nine other children to travel south to safety. En route they encountered a "ghost train" headed north loaded with slaughtered corpses. His grandmother anticipated mobs waiting for revenge at the next station. A young Swiss man from the Red Cross was accompanying the train. At each juncture where they were stopped,
"he stepped down to confront the wild crowds with guns and swords, with only the (Red Cross) flag to protect him. Somehow, that man's extraordinary bravery kept the train and its occupants safe…if it were not for the Red Cross I would not be alive today."
Over fifty years later, Mukesh found himself as the United Nations (UN) Resident Coordinator in Sudan. Soon after his arrival in Khartoum he began hearing rumblings of massacres in the western part of the country. With a combination of initiative and ingenuity, he deployed UN staff and others to document the unfolding genocide perpetrated by the Sudanese government in Darfur. As his ancestors experienced in the past, he noted that the presence of internationals could have a deterrent effect on the carnage.
He brought well-documented evidence of Khartoum's "final solution" policy to London, New York and Washington only to be stone-walled and told not to rock the boat.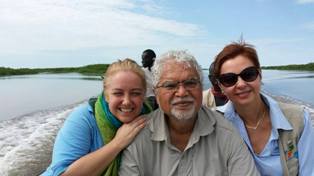 He felt totally liberated when he realized that he "had an inalienable duty to do whatever it took to stop evil. That duty was not discharged simply by reporting to headquarters in New York." Being true to himself he first sent copies of the Rwanda and Srebrenica reports to all the diplomatic missions in Khartoum. This was accompanied by a note about how international law might apply to Darfur. He escalated the number of aid workers he sent to Darfur. And, he sent an investigator deep inside, who reported that he has seen "an orchestrated, targeted military campaign of extermination." Daily reports to New York remained ignored. Risking his life and career, Mukesh took the story to the BBC. And he blew the whistle. On the 21st century's first genocide.
The UN Security Council met soon after BBC interview and soon authorized the first armed peacekeepers. The UN commissioned a formal inquiry whose report forced the Security Council to refer the matter to the International Criminal Court (ICC). This led the ICC indicting top Sudanese officials including President Al Bashir.
While the killings continue and Mr. Al Bashir still rules the country, the world could no longer feign ignorance. Pressure needs to continue from all us; we need to work with the understanding that our actions can make a difference as Mukesh demonstrated.
In addition to his continued advocacy to stop the genocide in Darfur, Mukesh has joined Nonviolent Peaceforce (NP) to prevent the current onslaught from turning into genocide there. As a new board member he spent three weeks with our teams in South Sudan this summer. He observed, "the results are evident: we heard many examples of the practical effective services provided by the NP teams that have undoubtedly saved lives and contributed to making peace at the local level."
NP will benefit not only from Mukesh's experience but also his criticisms and challenges; as we grow and protect more people in more places.
Please come and meet Mukesh at one or more of the events on November 20th. Check out the details here.
-Mel Duncan, Co-Founder Nonviolent Peaceforce