Written by Burt Berlowe, Minneapolis author, peace journalist and activist.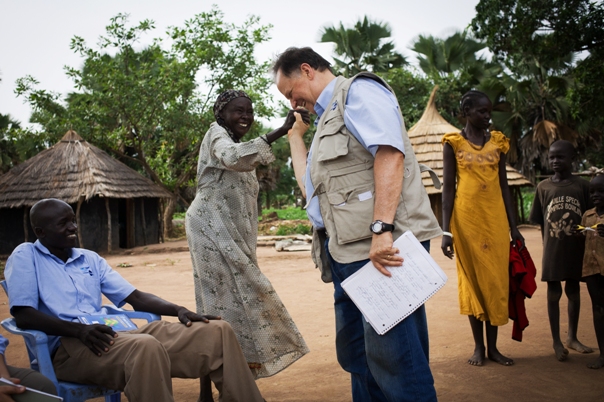 The unfolding story of Nonviolent Peaceforce that began at the turn of this century has laid the groundwork for building a lasting culture of peace in trouble spots around the globe. In recent years, NP's pioneering international work has become a model for an increasingly popular peacebuilding movement that has become a powerful way to move beyond resolving a specific conflict to creating a sustainable environment for peace.
Across the United States and elsewhere peacebuilding is becoming an integral part of peace education courses and community-based conflict resolution programs and trainings. It has also expanded to include a broad range of contemporary issues that will help create and maintain peace and justice at the grassroots level.
Last May at its annual conference called Next Gen Peace an international coalition known as The Alliance of Peacebuilding addressed diverse topics in ways that would have been unimaginable a decade ago, including climate change, trauma healing, race relations, storytelling and violent extremism featuring speakers from 195 different organizations in 23 countries. Meanwhile, long-standing legislation has been re-introduced in Congress to establish a U.S. Department of Peacebuilding whose goals include teaching violence prevention and peer mediation to school children and expanding local violence prevention programs.
In the Twin Cities, home to Mel Duncan and the American office of the Nonviolent Peaceforce, peace education has spread into many directions, including courses at all academic levels, community dispute resolution efforts and training programs like the one offered by the Minnesota Peacebuilding Institute that focus on transforming conflict and trauma into nonviolent power.
A few months ago, shortly after the NPs nomination for a Nobel Peace Prize and Mel Duncan's recent visit to the Vatican as part of a campaign to bring about a world without war, he spoke to the Minnesota Alliance of Peacemakers (MAP) in Minneapolis about the Peaceforce's expanding work in global conflict resolution. In the discussion that followed, he addressed how civilian intervention techniques used by NP can be adapted to settle disputes and build a more peaceful culture in local communities like Minneapolis.
As the peacebuilding movement keeps growing, it adds another chapter to the ongoing story of the Nonviolent Peaceforce, one that continues to leave a legacy of peace for generations to come.
The inspiring story of Mel Duncan and the Nonviolent Peaceforce is featured, along with 60 others, in Burt Berlowe's award-winning book The Compassionate Rebel Revolution: Ordinary People Changing the World. He is a Minneapolis author, peace journalist and activist affiliated with the Minnesota Alliance of Peacemakers. Information on the book and a video interview with Mel Duncan can be found at www.compassionaterebel.com