Press Clip Source: Missoulian
Date: June 11, 2017
Written by: Rob Chaney
Read original article: Here.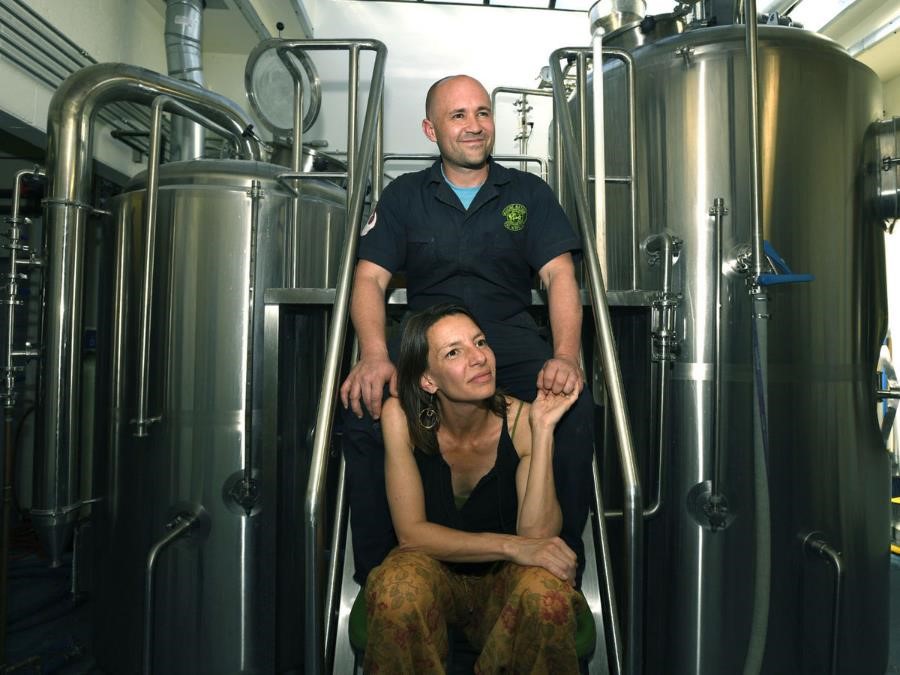 After a dozen years traveling conflict zones with peace-building organizations, Robert Rivers has found a radically different outlet for his community-building skills.
"We needed something with more stability," Rivers said with his wife, Fernanda, at their Imagine Nation Brewing Co. on the banks of the Clark Fork River. "While we were traveling, we met this Mexican woman in Tijuana who had built a community center in a gang neighborhood because she wanted a safe place for kids to go. Things like that can have a massive impact on the world."
The Rivers' version was to combine a craft beer brewery with a community center. In the two years since it opened, Imagine Nation has logged meetings from more than 1,300 local groups, clubs and organizations. During the interview last week, two different gatherings were taking place simultaneously in the brewery's conference room and on the riverside patio.
"Beer is like a tree," Rivers said. "It can give shade, provide wood to build a home or wood to make spears to use on an enemy. It's what you do with beer that counts."
Fellow brewer Kennden Culp credited Rivers with the mentorship necessary to get Culp's own Matchwood Brewing Co. functioning in Sandpoint, Idaho. 
"As an aspiring brewer, I knew that we would need commercial experience if we were to have a successful brewery," Culp said. "My wife and I walked into INBC one day and asked Robert if he would be willing to take me under his wing as an apprentice. Without hesitation, he agreed to do so. Robert's willingness to freely share with me his knowledge of brewing and to trust me without question speaks volumes of his commitment to educating and community development."
In a world far removed from Missoula beer-brewing, Rivers also worked for the Nonviolent Peaceforce, training more than 4,000 civilian peacekeepers how to operate in nearly 100 countries around the world. He holds a master's degree in peace and conflict studies from the European University Centre.
Then he spent seven years building up his training in beer brewing and business. While he modeled the atmosphere of Imagine Nation on the friendly watering holes he and Fernanda knew in Brazil, his upbringing in Helena convinced them that Big Sky Country was the place they wanted to try their idea.
"I think we've succeeded and done well because Missoulians are doing it for themselves," Rivers said. "About 175 different organizations have hosted things here. We worked with the Missoula Redevelopment Agency so they invested in the property in return for getting public parking to help develop this part of Missoula. You can't get people to pull strings if your only goal is to make money. The whole mission has to be beyond beer."
That said, Rivers knows Missoulians also love their beer. He's been attentive to which taps empty fastest, and adjusts recipes accordingly.
"We've found that what they do like is definitely hops," Rivers said. "We're making a New England-style IPA that has incredible flavor profile but almost no bitterness. We go through an entire tank, about 180 gallons, in 12 days."
Photo: Robert Rivers with his wife Fernanda Menna Barreto Krum.