Press Clip Source: Aberystwyth University
Date: December 13, 2018
Link to source: Here.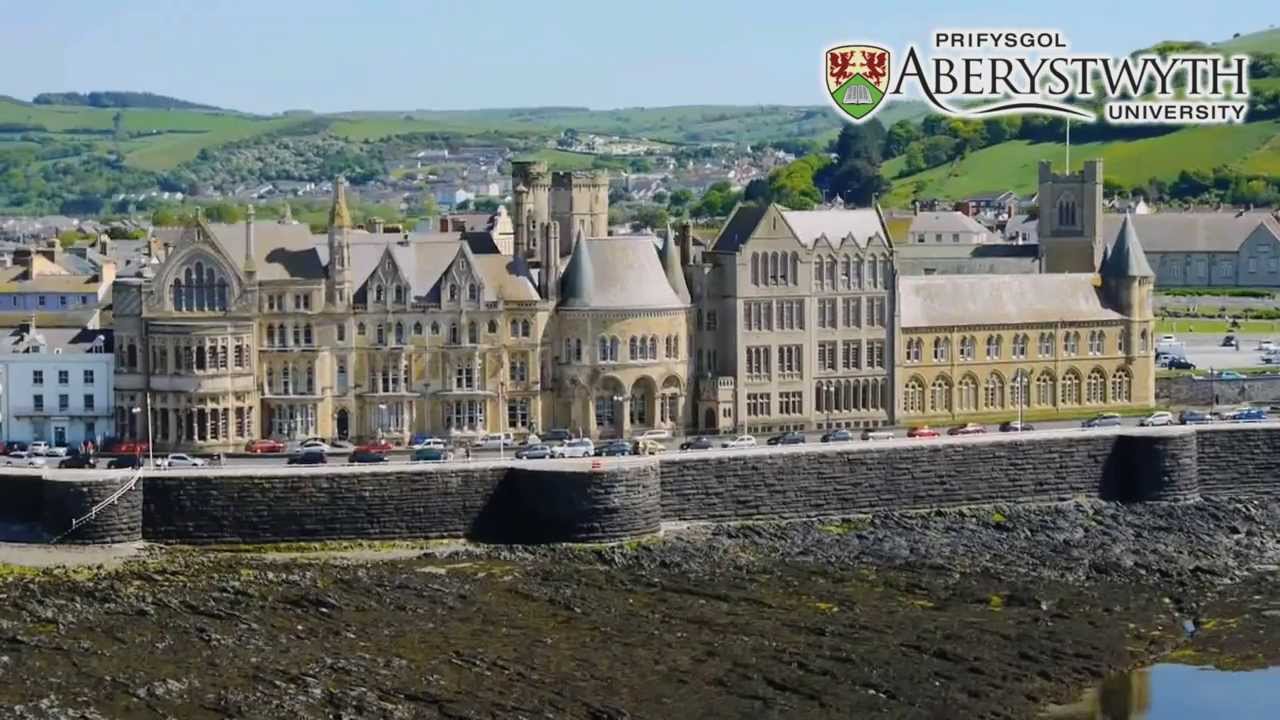 The Department of International Politics at Aberystwyth University, supported by the ESRC Doctoral Training Partnership for Wales (Wales DTP), invites applications for funded PhD study. This particular studentship, known as 'collaborative studentship', involves liaison with a non-academic organisation at many key stages of the research programme. It will commence in October 2019. The following collaborative studentship is available: 'Possibilities and limits of scaling up Unarmed Civilian Peacekeeping (UCP) to protect civilians in violent conflict' (Politics and International Relations pathway of the Wales DTP).
Applications are invited from exceptional candidates with a first class or strong upper second class honours degree, or appropriate Master's degree. Both the University and the ESRC Wales DTP value diversity and equality at all levels and we encourage applications from all sections of the community. Applicants may have a project-relevant background in international politics, peace and conflict studies, social anthropology, sociology, or related fields. Studentships are available as either '+3' (i.e. three years of full-time doctoral study), or '1+3' (i.e. one full-time year of research training Masters followed by three years of full-time doctoral study), depending on the needs of the applicant.
For further information on this PhD studentship, please contact Dr Berit Bliesemann de Guevara (This email address is being protected from spambots. You need JavaScript enabled to view it.).
For further information on PhD studies at the Department of International Politics at Aberystwyth, please contact the Director of Graduate Studies, Dr Andrew Davenport (This email address is being protected from spambots. You need JavaScript enabled to view it.).
Applications welcomed by 1 February 2019 (1200 hours GMT).
Further details for ESRC Wales DTP Collaborative studentships
THE PROJECT
These studentships are 'collaborative' awards. Applicants should take careful consideration of the working title and description of the project, and may wish to contact the named member of staff for a discussion prior to applying.
Project description
This project aims to gauge possibilities and limits of scaling up Unarmed Civilian Protection (UCP) methods for wider use in international peacekeeping interventions.
Since 1999, United Nations (UN) peacekeeping mandates have increasingly involved protecting civilians from violent conflict. Originally understood as a task for armed peacekeepers, some UN bodies have now become interested in adopting unarmed peacekeeping methods. Unarmed civilian peacekeeping – the nonviolent protection of civilians by civilians in the midst of violent conflict – is an established field of practice, with c.39 international NGOs in addition to national/local organisations currently doing UCP work in 21 countries. Unlike armed peacekeeping, UCP engages directly with communities under threat and works with armed parties through methods which encourage respect for human rights and which find leverage to deter violence. Previous research has shown that UCP methods (e.g., protective accompaniment, interpositioning, ceasefire-monitoring) can be highly effective; yet UCP projects have tended to be limited in size and scope. The largest project is in South Sudan and its staff of c.200 pales in comparison with the thousands of UN peacekeepers. And yet, the NP South Sudan project has protected thousands of people.
This project explores the potential for UCP work to be scaled up, by engaging the following sub-questions:
In which areas can UCP methods inform the work of other organisations working to protect civilians from violent conflict? How?

Can UCP with its core principles of personal relationship-building and primacy of the local work in large-scale operations? How?

Can UCP methods interact with other protection approaches? How? What are the limits/dangers?
The project is designed as collaborative research with Nonviolent Peaceforce through the following steps:
Co-production of research design: To ensure that the project accounts for the PhD candidate's interests, while being of high benefit to NP.

Desk study of NP documents: Study of NP's largest mission and process of scaling up in South Sudan.

Research internship at NP field office: To explore UCP's interactions with other protection approaches. (Country to be determined jointly, taking latest FCO travel advice into account.)

Research internship at NP advocacy office (e.g. Geneva, NY): to assess the transferability of UCP methods into the work of international agencies.
The project employs qualitative methods including: document analysis; in-depth interviews with NP staff and beneficiaries; and expert interviews with representatives of other protection organisations (e.g., UN, EU, other INGOs).
Organisational partner
Nonviolent Peaceforce is an international nongovernmental organisation (INGO) whose mission is to protect civilians in violent conflicts through unarmed strategies. For more details, see https://www.nonviolentpeaceforce.org.
Main supervisor
Dr Bliesemann de Guevara is a Reader in International Politics with a specialisation in conflict and intervention, and Director of the research hub Centre for the International Politics of Knowledge. She is PI and Co-I on two RCUK-funded projects relating to violent conflict and has been collaborating with the project's partner organisation, Nonviolent Peaceforce, in a project on conflict knowledge in Myanmar. She has also acted as a facilitator for a series of "Good Practices in Unarmed Civilian-to-Civilian Protection" workshops in different world regions. She has supervised several PhD students to successful completion, among them one ESRC Wales DTC project, and is currently supervising another DTP-funded candidate.
Wales DTP pathway 'Politics and International Relations'
For more information on the ESRC Doctoral Training Partnership for Wales and its Politics and International Relations pathway, see http://walesdtp.ac.uk/ and http://walesdtp.ac.uk/pathway/political-science-and-international-studies/.
WHAT THE STUDENTSHIP WILL COVER
Studentship Awards commence in October 2019 and will cover your tuition fees as well as a maintenance grant (currently £14,777 p.a. for 2018/19 for full-time students, updated each year), and includes access to an additional Research Training Support Grant (RTSG), though an element of this latter fund may be 'pooled' and require separate applications from 2019 onwards. There are other opportunities and benefits available to studentship holders, including an overseas fieldwork allowance (if applicable), internship opportunities, overseas institutional visits and other small grants.
ELIGIBILITY
ESRC studentships are highly competitive, candidates should have an excellent academic background in the social sciences, holding a 1st or strong upper 2nd class degree; applications from those also holding a relevant research training Masters degree (or an equivalent background in research training) will be considered for a +3 award. Full awards (fees plus maintenance stipend) are open to UK Nationals and EU students who can satisfy UK residency requirements.
1+3 OR +3?
Awards are available on either a 1+3 or +3 basis. A 1+3 studentship provides funding for four years, completing a research training Masters in the 1st year, followed by three years of research funding for a PhD. A +3 studentship provides funding for the three years of PhD research study only.
HOW TO APPLY
A completed application form for admission to doctoral study at Aberystwyth University, submitted through the online application systemby the deadline of 12:00 noon on 1 February 2019. Incomplete applications or applications received after this specified time will not be accepted.
The application must contain the following documents:
Covering letter: Please address to Dr Berit Bliesemann de Guevara. The covering letter must name the collaborative studentship being applied for. It must set out your reasons and motivation for applying to study at Aberystwyth University, and the Politics and International Relations Pathway; your understanding, and expectations of doctoral study; and your academic interests generally, and particularly how these relate to the description of the project supplied. The covering letter should be no more than two pages. Please also specify whether you wish to apply on a +3 or 1+3 basis.

Academic / Professional Qualifications: Where appropriate, this should also include proof of English Language Competency (7.0 IELTS minimum).

References: All applications require two academic references to be submitted in support. Candidates must approach referees themselves and include the references with their application.

Curriculum Vitae: This should be no longer than two pages.

Research Proposal: For collaborative studentships, the proposal should build directly on the outline description that has been supplied. The proposal should be up to a maximum of 1000 words, not including bibliographic references. We suggest that you use the following five headings in your research proposal:

Your reflections on the title, aims and purpose of the research

An overview of some key research literature relevant to the study

Your proposals for developing the design and methods of the study

A description of potential outcomes of the project for understanding, knowledge, policy and practice (as appropriate to the topic)

Bibliographic references
ASSESSMENT
The closing deadline for applications is 12.00 noon on 1 February 2019 (12 noon). Short-listed applicants will be invited to interview, which are expected to take place in late February/early March 2019. After interview, a final short-list of applicants will be put forward to a Panel convened by the ESRC Wales DTP Management Group at which final decisions with regard to studentship awards will be made. In most cases successful applicants can expect to hear by early April 2019.