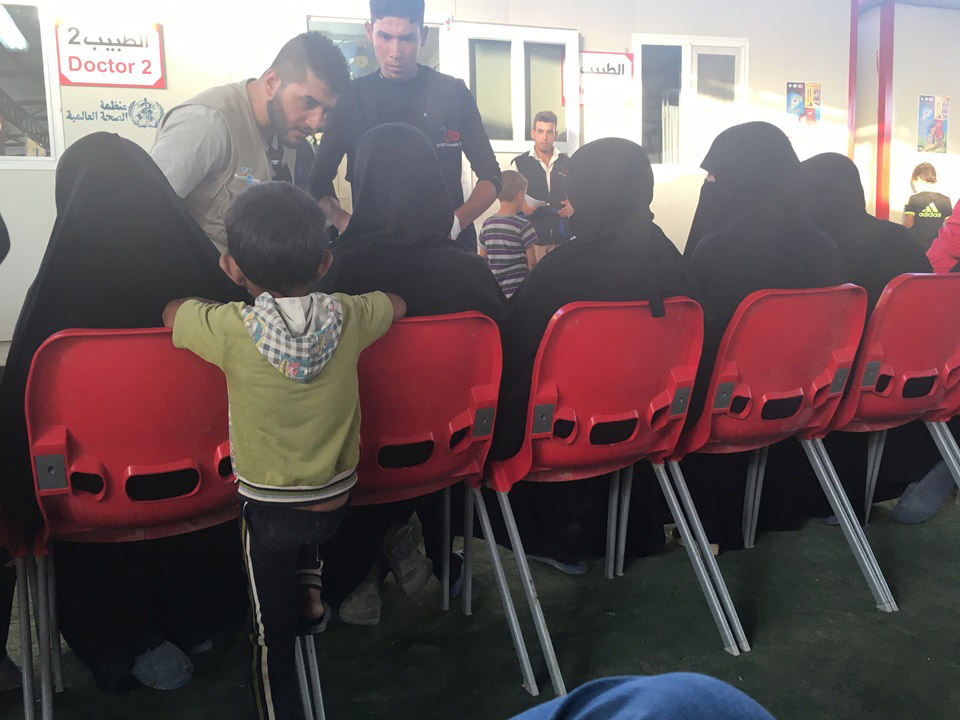 "What NP does make us proud because we try to do everything good for people. "
- Destan, Kurdish Syrian, NP peacekeeper 
You know that the path to peace is through seeing humanity in one another.
But in places like Iraq and Syria, lives have been torn apart because of hatred of one another. Like you, Destan believes in reconciliation. Destan is a Kurdish Syrian whose own life has been turned upside down by ISIS. But when nearly 1300 ISIS wives and children showed up at the displacement camp where NP is working in Iraq, he didn't see the enemy.
He saw women and children in need of protection. They had come to Iraq from across the globe—from nearby Azerbaijan and as far away as South Korea and Trinidad—and were now surrounded by people who hated them. While no one else was looking out for their welfare, Destan kept them safe during the night. During the day, he accompanied them to get life-saving medical care. As more than 60% of them were Turkish or Azerbaijani, he was able to speak to many of them easily in Turkish and acted as an informal translator. Destan commented, "Providing translation for them made me so glad…it was good for NP to always be nonpartisan and helpful!"