Question: In the Philippines, the Moro Islamic Liberation Front and the government of the Philippines recently signed a final peace agreement. Having spent two and a half years in the Philippines and now working as Nonviolent Peaceforce's Senior Program Manager in Myanmar, what do you see as the major difference between the processes?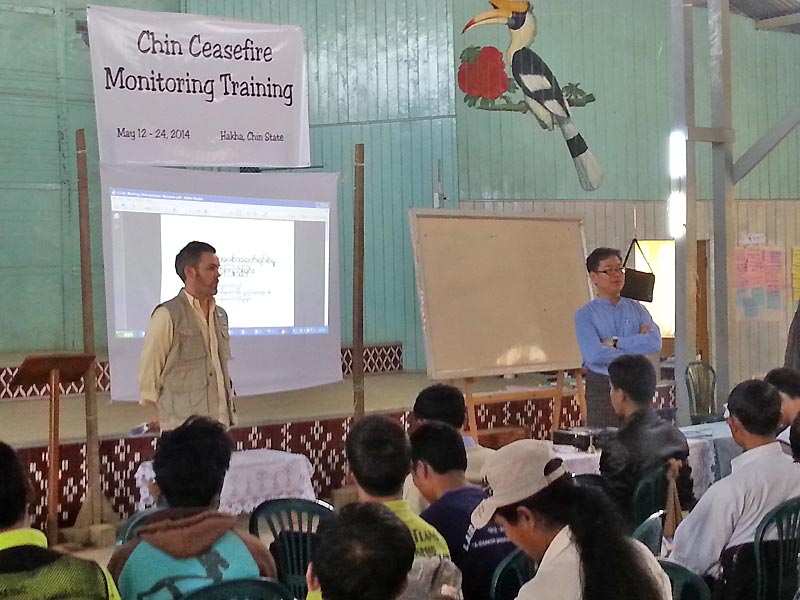 Paul: First, it is worthy to point out that the final signing of the peace agreement in the Philippines happened after 17 years of difficult negotiations marked by periods of sustained violence. In those 17 years, the government and the MILF learned a great deal about the peace process. When working with both parties, their level of competence and expertise in speaking about the peace process is striking. It should be noted, this level of peace process expertise that the parties possess, was born out of hard-learned lessons including: two periods of all-out war, hundreds of thousands of civilian displacements and scores dead.
The process in Myanmar, on the other hand, is in its infancy. All parties in the conflicts are undergoing a very steep learning curve in basics of peacemaking. In my six months here alone, I have witnessed a marked increase in the competency of the parties and in particular with some of the ethnic armed group representatives.
Question: You mentioned "conflicts" in its plural form when speaking about Myanmar. Can you speak to this?
Paul: Yes, going back to the Philippines comparison: NP was engaged in the peace process between the government and only one non-state armed group (the MILF). The government here in Myanmar is negotiating with no less than 16 armed groups in one process. Furthermore, the estimated number of armed MILF soldiers is 18,000; in Myanmar there are closer to 100,000 non-state armed actors. Those 16 armed groups are trying to negotiate with one voice. Positions within various ethnic armed groups differ and further complications arise with differing positions amongst the 16 different groups. It is a very complicated process, which also makes it fascinating.
Question: What exactly are they negotiating?
Paul: At this point, political dialogue has not even begun. The parties are currently negotiating a nationwide ceasefire agreement. Although there are many bilateral ceasefires between the various armed groups and the government; there is not one nationwide ceasefire involving all the armed groups. If a nationwide ceasefire can be agreed upon, it is envisaged that this will stipulate a timeline leading directly to political dialogue. The ethnic armed groups are adamant about this -- they want guarantees. There is little trust between the parties.
Question: There have been a lot of ceasefires between the government and various ethnic armed groups in the past. How will this ceasefire differ?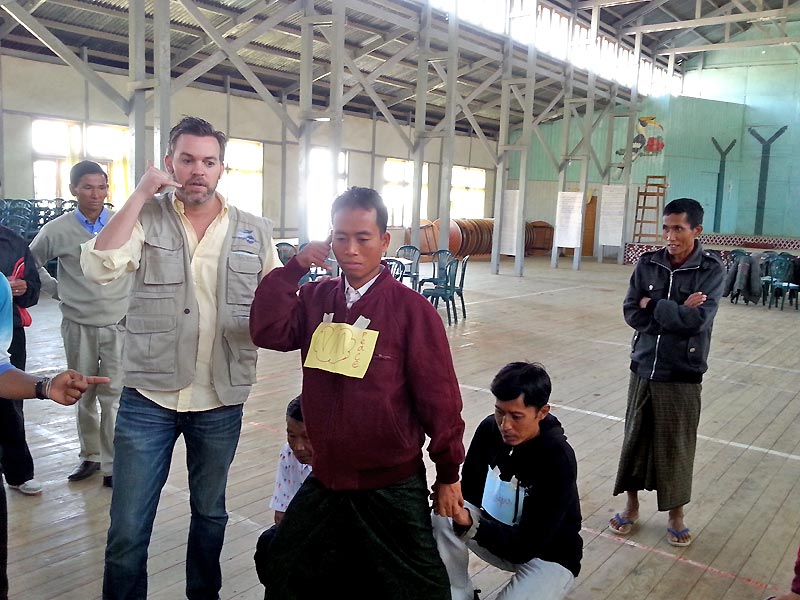 Paul: The nationwide ceasefire currently being negotiated will differ a fair deal in comparison to previous ceasefires. As mentioned earlier, it will contain guarantees leading to political negotiations. This can allow a long-term political solution to be struck between the government, the ethnic armed groups and democratic parties within Myanmar. The previous ceasefires merely froze the armed hostilities as a short–term military solution. The signing of the nationwide ceasefire will represent only a first step in a broader peace process. It is not an end in and of itself, but is meant to create space for political dialogue.
Question: How does NP fit into all this?
Paul: We are currently assisting local civil society in setting up civilian ceasefire monitoring mechanisms. Previous ceasefires were not monitored and they also did nothing more than essentially freeze the fighting. The monitoring of ceasefires, presently, will help to ensure that the space created by the signing of the ceasefire is maintained. This space is where political negotiations will take place. Simply put, if the parties are shooting at one another on the ground (a situation that has horrible consequences for civilians living in the area), there would not be an atmosphere conducive to fruitful negotiations. Of course, concessions will have to be made by both parties.
Specifically we are at present setting up mechanisms with a local partner, the Shalom Foundation, in both Chin and Mon states. We will have some 120 monitors, 60 per state, active at the village level where violence is most likely to occur. As there is not yet a nationwide ceasefire, they will be monitoring on the basis of the bilateral ceasefires. This includes the various ethnic armed groups and the government.
Question: Why not wait for the nationwide ceasefire to be signed to set up ceasefire monitoring mechanisms?
Paul: Peace must be proactively pursued. In the eventuality that no nationwide ceasefire is signed, civil society will still be able to monitor violence and ceasefire-related civilian protection issues. Having an active and informed civil society operating at the grassroots will contribute to an environment conducive to a process in which a just and lasting peace might be negotiated. This will also ensure communities' interests and views are taken on board. This increases dialogue between civil society, communities and their governments making up key elements in Myanmar's transition.
Question: How is that going?
Paul: It's not without its challenges. For example, in the Philippines the international third parties were invited to monitor the ceasefires. Here in Myanmar the military is very weary of having any third party internationals on the ground monitoring. This arguably makes civil society organization comparatively weak.
Question: Where does that leave NP?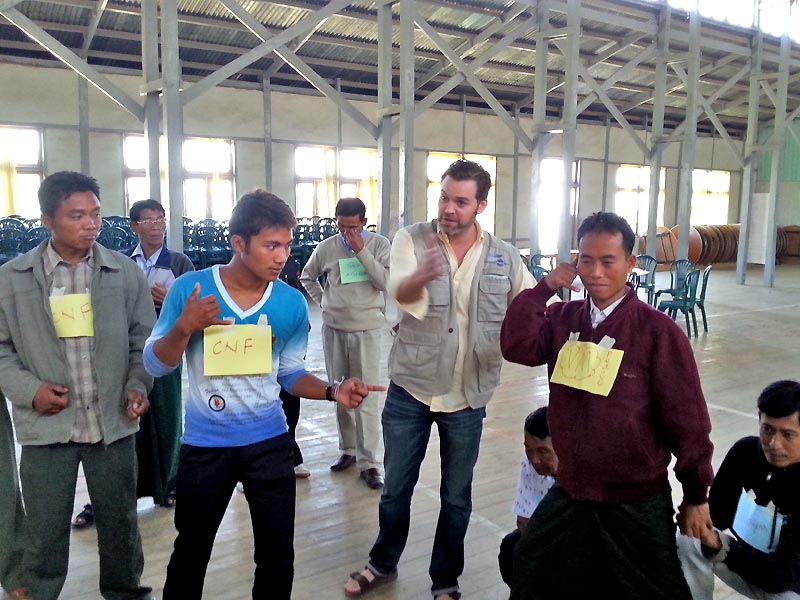 Paul: There is still a lot of room to operate and a lot of space to be created in which local civil society can confidently enter.
However, we need to be sensitive to the local dynamics and move strategically. At this point, we are acting as technical advisors to local entities or wanting to get into monitoring of ceasefires. Civilian ceasefire monitoring can be seen as a vehicle through which the peace process might gain legitimacy. This is done through participation at the grassroots level. Communities can see, interact with and benefit from it. For peace to be robust, it must be inclusive. It is envisaged that the current project's locally-led civilian initiatives will compliment the top-down peacemaking initiatives, which emanate from the government and the ethnic armed groups.
Furthermore, there is an abundance of civilian protection-related issues associated with armed conflict that need support, regardless of any ceasefire(s). This is the bread and butter of Nonviolent Peaceforce.