Recently, Nonviolent Peaceforce representatives traveled from Myanmar's hot and humid capital Yangon to the cool and dry Chin State capital, Hakha. Hakha is nestled in the foothills of the Himalayas in north western Burmato. The representatives travelled to this area to provide a 13-day training on civilian ceasefire monitoring.
This was the first such training given to most of the participants, numbering approximately 40. For some participants this was the first training ever attended.
"It took me four days to come to this training and I am happy I did. I learned a lot. The trainers were very knowledgeable and the training very interactive," said a village monitor.
Chin State, dominated by ethnic Chin, is relatively isolated from Yangon though it maintains close connections with India to the west. It does not have an airport and to reach Hakha from Yangon requires a two-hour flight. This is followed by a (minimum) six-hour drive along a thin winding road prone to landslides. During rainy season, approximately from June to September, it is very difficult if not impossible to access the majority of the state. The topography, while stunningly beautiful, present's unique challenges to the work of monitors as do communications – not all areas have reliable mobile coverage. It is also the poorest state in Myanmar. In 2005, the United Nations estimated the poverty rate to be over 70%.
"Chin State has been ignored for a very long time. We need development here to help our people and for this we need peace. This training helped me understand the process of getting there and how I as a village ceasefire monitor can play a part in this process," said a township ceasefire monitor coordinator.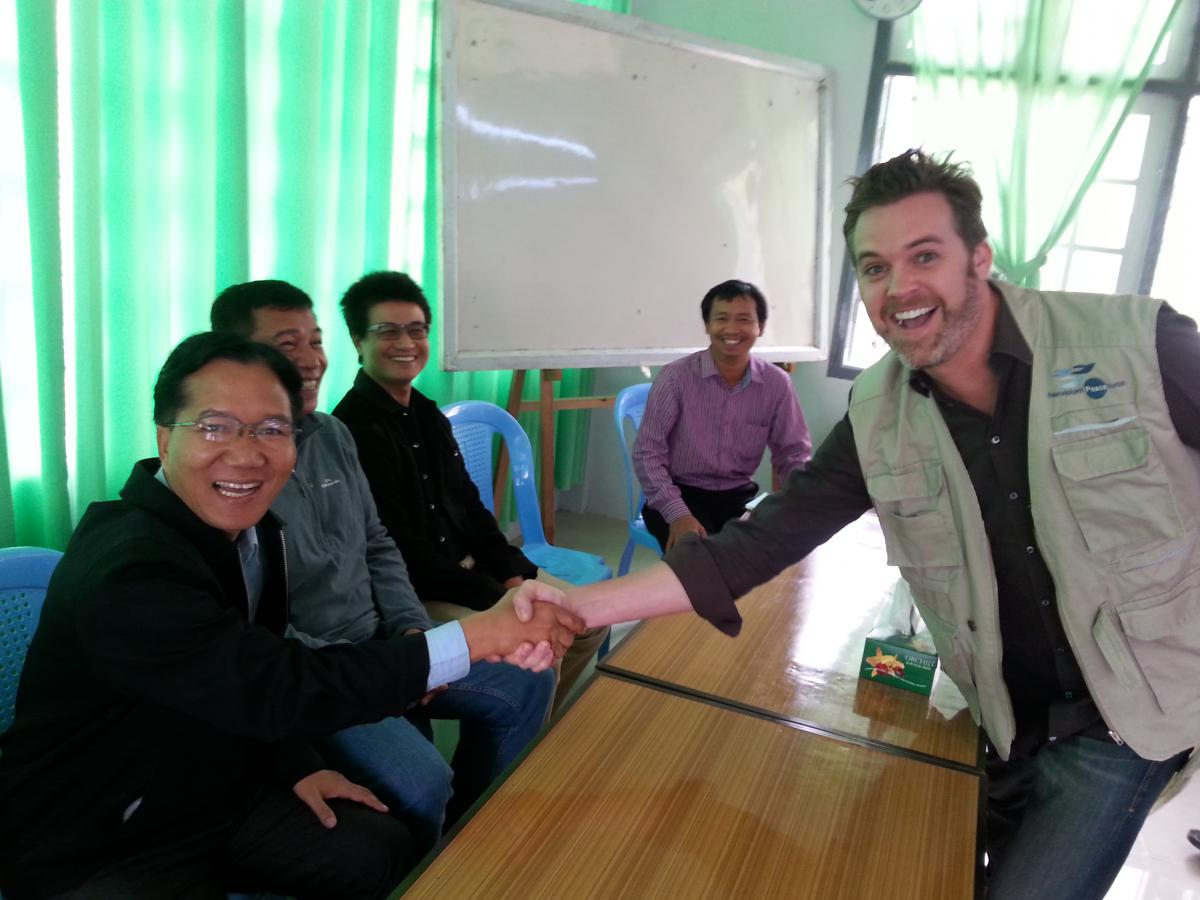 The project which entails setting up civilian ceasefire monitoring mechanisms with over 70 township and village-level monitors in two states is being implemented in partnership with NP in Myanmar's local partner, the Shalom Foundation. The mechanism in Chin state will be operationalised under the Chin Peace and Tranquillity Committee, a group composed of Chin Christian pastors and leaders. This group has played a significant role in bringing together the Chin National Front and the Myanmar Government to the negotiation table. They were instrumental in forging the 2011 ceasefire agreement.
The training consisted of three broad modules:
1) core concepts, which underpin the work of civilian ceasefire monitoring, such as nonpartisanship, nonviolence and the necessity of engaging all stakeholders to the conflict;
2) human rights and international humanitarian law, which provide a legal framework for ceasefire monitoring; and,
3) the technicalities of ceasefire monitoring (e.g. how and what to monitor) which requires an in depth analysis of the actual ceasefire agreement.
This training is only a first step. The monitors will need constant follow-up and support in order to make them as effective and secure as possible - in helping build a robust, responsive and inclusive ceasefire monitoring mechanism.