Nonviolent Peaceforce (NP), together with its local partner organisation, the Shalom Foundation, conducted a three day workshop for civilian ceasefire monitors from Chin State from 23 to 25 of October 2014. The workshop, supported by the European Union, was a follow-up to a training conducted in the Chin State capital of Hakha in late spring of 2014. Nine people participated in the workshop, seven township monitors and two coordinators of the Civilian Ceasefire Monitoring Committee (CCMC) secretariat in Chin.


The workshop was modelled around a needs assessment, conducted a few weeks prior to the workshop. This allowed the participants to review their current activities as monitors, strengthen methods of engaging with key actors, solving key challenges, and evaluating procedures for responding to incidents. Such sharing of knowledge and experiences not only supported individual participants in improving their own monitoring practice, but it also aided in improving communication and coordination between the participants, whom represent seven different townships across the mountainous and geographically isolating Chin State.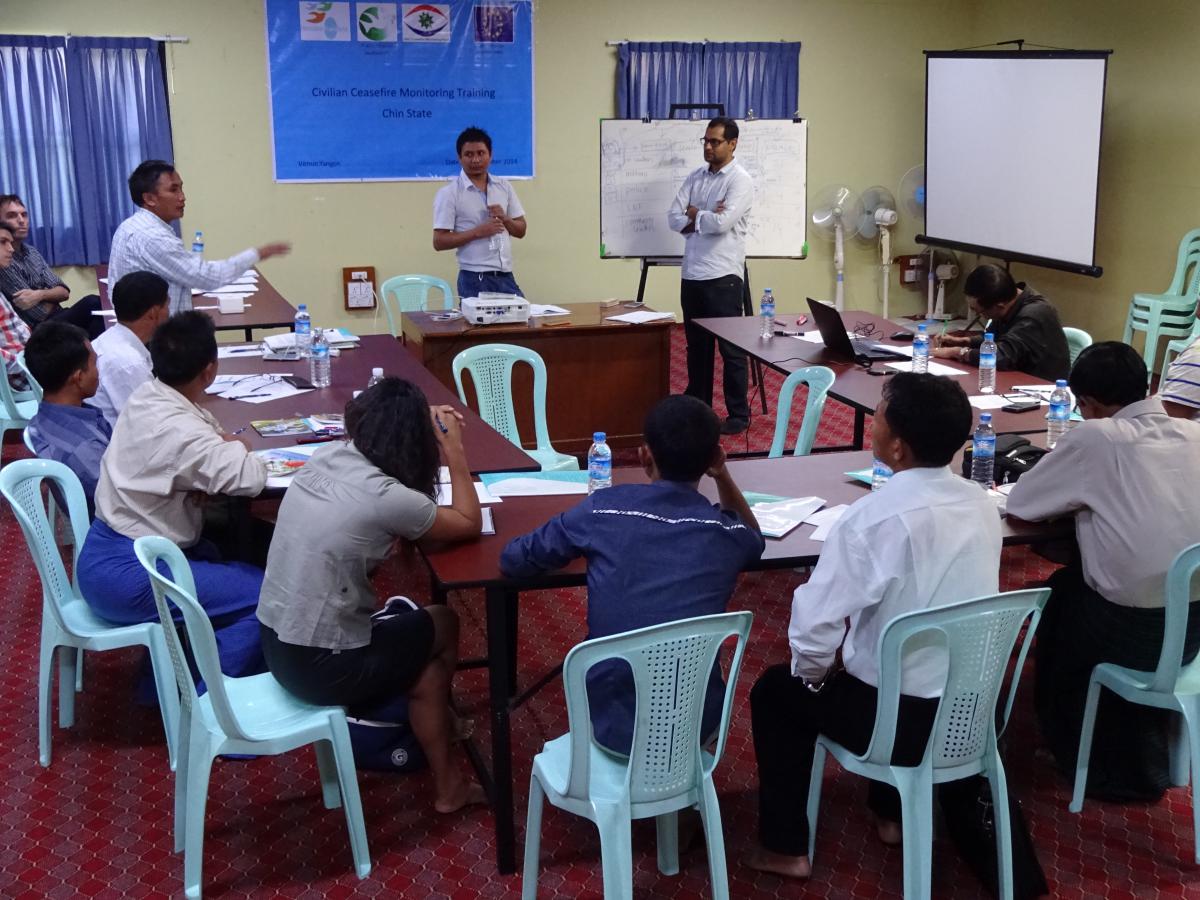 In addition to improving individual practice of and communication among the monitors, the workshop allowed NP and the Shalom Foundation to increase their understanding on the implementation of the civilian ceasefire monitoring project in Chin State and the main challenges faced by its monitors. As the workshop was held in Yangon, various management staff of Shalom and NP managed to attend, listen to the concerns and questions of the participants, and provide direct feedback. Further follow up workshops and/or individual coaching sessions are expected to be conducted back in Chin State later this year.