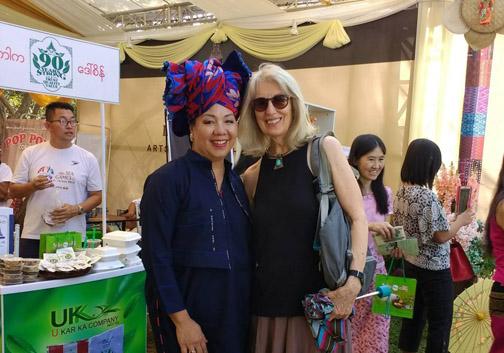 Jacque with Local Woman 
Our time in Myanmar with the NP tour gave meaning and substance to our understanding of what NP actually does on the ground. No amount or reading, reports or excellent websites can come close to this vivid firsthand experience.
What was amazing to me is how much respect NP has from the indigenous local groups with whom we spoke. They credited their NP training with their success in organizing, strategizing and bringing communities together. It seemed to me that some of the representatives of these groups experienced a feeling of great collective power. Some of the representatives sounded almost religious in their enthusiasm and appreciation for the support NP had given them. Repeatedly, amidst all of the translations, we heard the English word "grassroots, "local level" and "trust building."
What I observed in the NP workers was how persistent, patient, and competent they were at trust-building, which I realized is the cornerstone of all NP work. NP ("the three birds") stays, listens and they can be trusted!
I will be always be grateful that NP put together this generous, once-in-a-lifetime opportunity for us to observe this vital work and to meet with so many amazing people. This was not just a tour; this was an incredible, in-depth experience.
– Jacquelyn Wiersma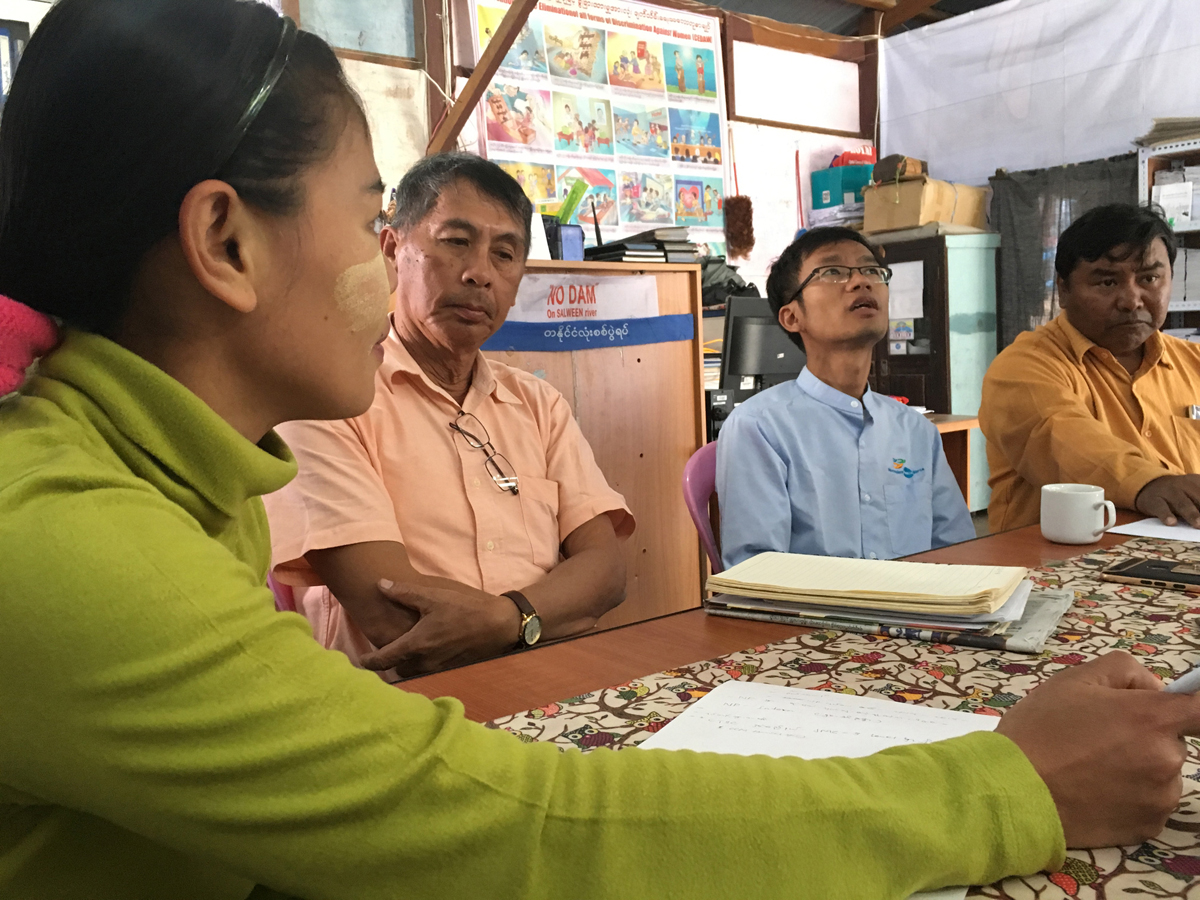 NP Team Meeting
"Given the long history of violent conflict between the government and various ethnic groups in Myanmar, the current ceasefire is fragile. For the past several years, NP has provided consultation to groups which are party to the ceasefire agreement. We met with several leaders of these groups, and universally they praised the work that NP has and is doing to help them implement and maintain the ceasefire agreement. These leaders consistently referred to NP's experience and expertise in ceasefire monitoring, and were both thankful for and appreciative of NP's presence in Myanmar."
– Ken Solberg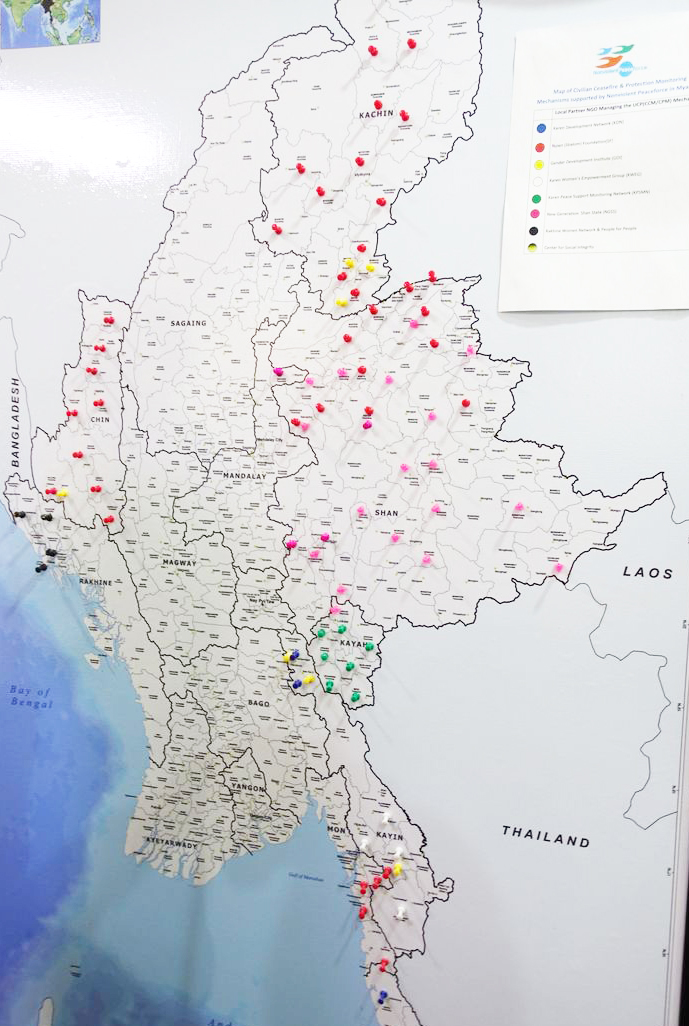 Where NP Works in Myanmar
"NP is able to work in more places and with more people by partnering with local organizations. NP provides the essential training and support that is the foundation of much of the amazing work being done all over Myanmar; one small staff could never do this much on its own!
An ethnically and culturally diverse staff gives NP an advantage in a country with 135 different minority groups. People are more forthcoming about their situation when they have an understanding ear."
– Claire Lewis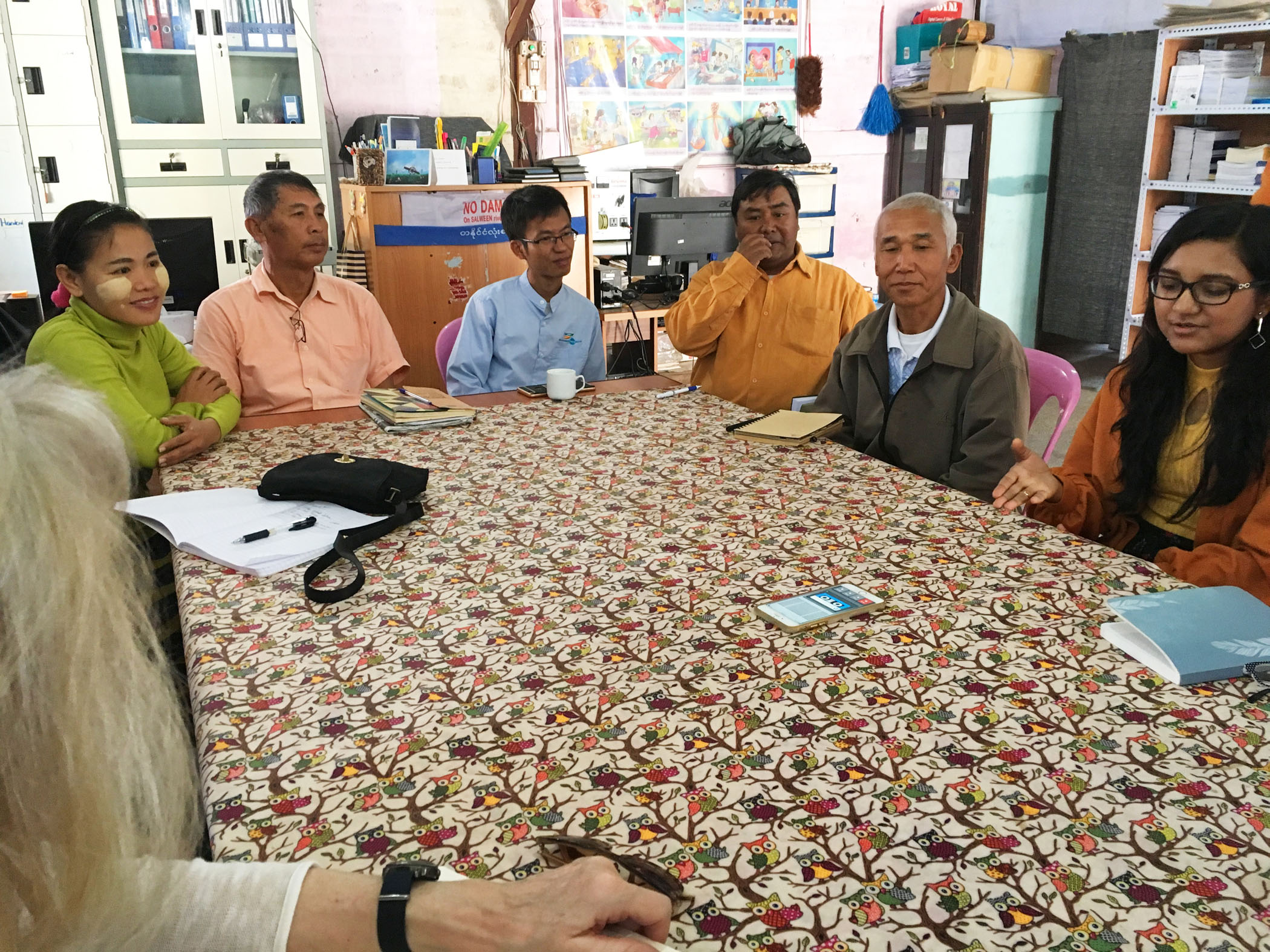 NP Team Meeting
"I think that the work of NP in Myanmar has reached its biggest success in working with local partners which have been capacitated by NP and can now demonstrate a strong basis for working to build a stable civil society in Myanmar. Local ceasefire monitoring networks have been especially successful and continue with their work despite facing difficulties."
– Outi Arajärvi