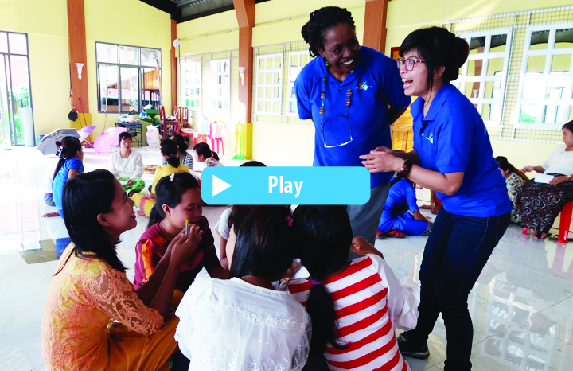 Do you know evidence shows that security efforts are more successful and sustainable when women contribute?

That's why we strive for gender balance at Nonviolent Peaceforce. Watch to see how your support sets women up to build peace in their communities in Myanmar.

Your support is invaluable to the women who are learning to stand up for themselves. You ensure women leaders can continue working for peace through nonviolence. Give women the strength to speak out today. Just $20 a month can help empower women to speak up for themselves in the peace process.