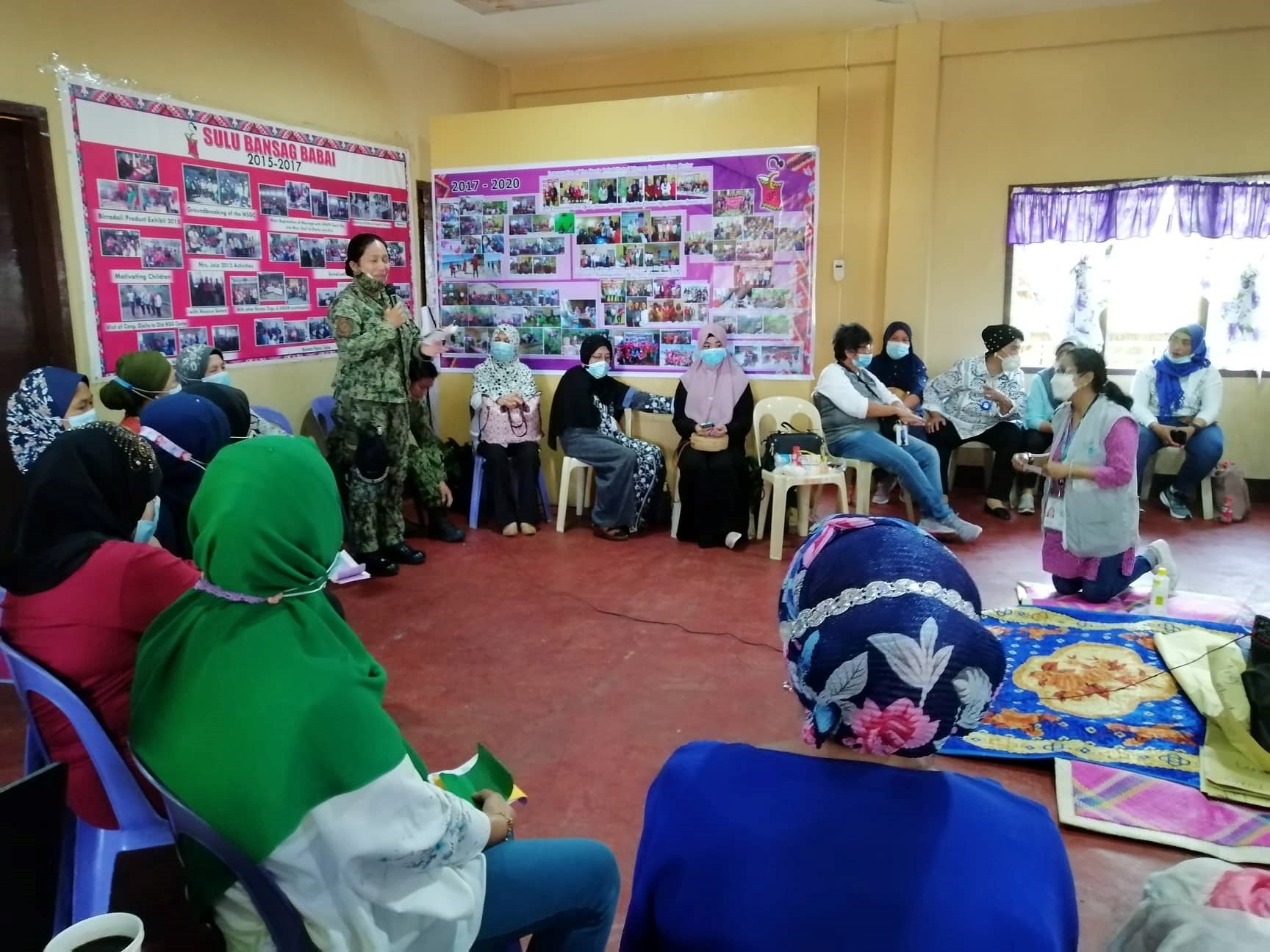 Members of a Sulu women's organization come together for a Listening Session in September.
Suicide bombers have created an atmosphere of fear in Jolo, a city of 130,000 and capital of Sulu province in Western Mindanao. On January 27, 2019, two bombs exploded at a Roman Catholic cathedral, killing 20 and injuring 102. On August 24, 2020, a similar pair of bombs killed 15 and injured 75 in the town center.
After the most recent attack, NP contacted local women's groups and concluded that a Listening Session could help build relationships with local stakeholders. As a supporter of our work, you know how important it is to learn from local actors and their pre-existing capacity as we work alongside them to build lasting peace. Women's voices and experiences must be amplified to build real safety and security and create lasting change in women's daily lives.
In September, NP partnered with Bansag Babai, a Sulu women's organization, to bring together women from various walks of life for the Listening Session. For the first time since the COVID-19 lockdown and community quarantines, these women were able to gather as a "bansag" community and speak facemask to facemask. Sitting in a circle of conversation, they discussed what worries them and how they are coping and how best to respond.
The President of Bansag Babai expressed her appreciation to NP for the partnership in making the gathering of their women especially at this time when "we need to listen to one another and hear out each other because we need to assert our voices and to empower ourselves to overcome our fears."
Safety and security were foremost among their concerns. According to the women, the threat of violent extremism and terrorism far outweighs the effects of the pandemic on the civilian population. Bomb threats on almost a daily basis have a crippling effect and promote paranoia. The women fear for their lives and even more so for their families and communities. They take great pride in their ethnic Tausug identity and share a desire to protect their land and people from outsiders who intend to cause them harm.
Despite their fears, the women radiated energy and hope. They willingly expressed their views on how to resolve the dangerous situation. They provided concrete proposals on what local government and security forces should do. Most important, they discussed how they as women can be more vigilant within their own communities. With your help, NP can continue to ensure women's perspectives inform the planning of civilian work in Sulu province.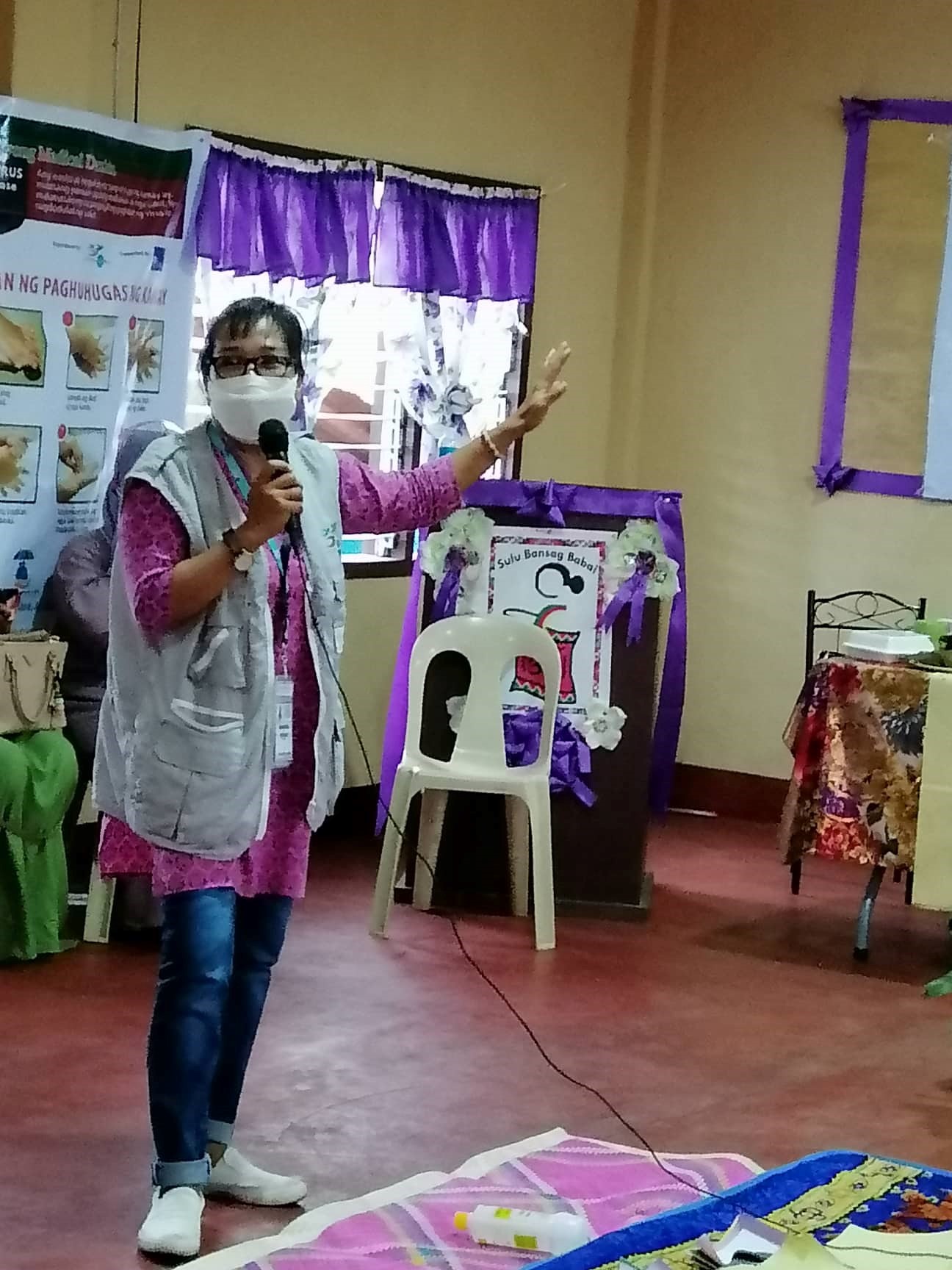 An NP Protection Officer addresses women at the bansag gathering, the first of its kind since the start of the pandemic.