By Tiffany Easthom, Country Director for Nonviolent Peaceforce in South Sudan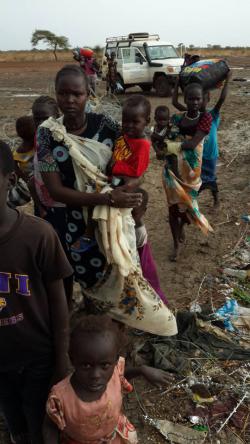 On April 14th, the day before the opposition forces retook Bentiu town in Unity State, the Nonviolent Peaceforce team received information that civilians were moving from town. These civilians were headed towards the United Nations Mission in South Sudan base, to stay ahead of a battle and to find shelter. For Nonviolent Peaceforce staff, having a day or two notice before a major battle with subsequent movement of civilians into the bases, is not unusual. However, there were some unexpected challenges this time. Armed actors had set up check-points around town, in some cases stopping the passage of civilians and generally frightening everyone.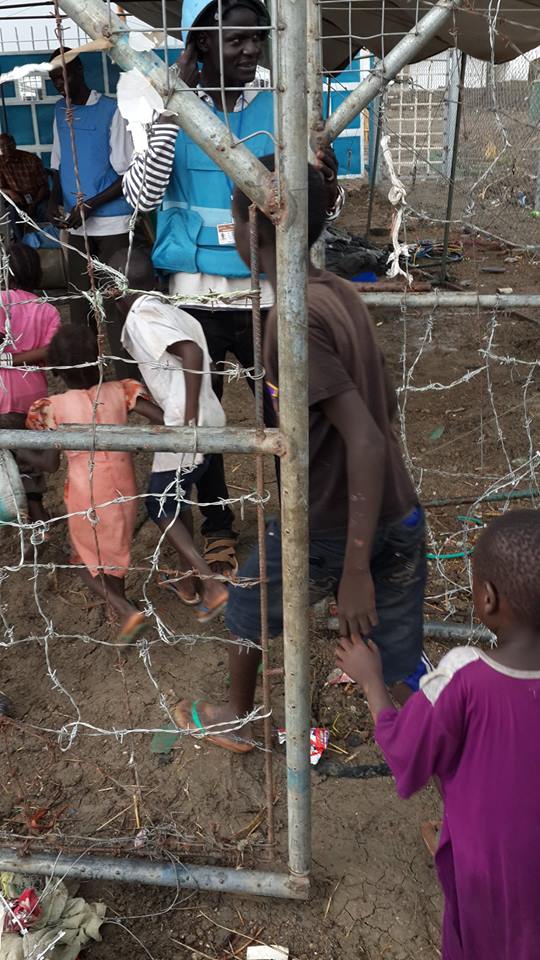 During this time the Nonviolent Peaceforce team starting receiving calls through their community networks. This alerted them to the fact that pockets of civilians were caught and unable to move out of areas. The team immediately started to share this information with other humanitarian actors and began to ascertain whether they could effectively conduct civilian extractions. Civilian extractions involve negotiating access to the trapped civilians, collecting these civilians and providing protective accompaniment back to the base. The first group of civilians that Nonviolent Peaceforce team was alerted to were trapped at the airstrip. This group of civilians was unable to move either north to the UNMISS base or south back to Bentiu town.

After a quick response including information gathering, analysis and planning, the NP Bentiu team was able to move to the airstrip. There they loaded 20 children and seven mothers into the Landcruiser and accompanied them into the protection of civilians (PoC) area safely. The next morning at approximately six am, the same area with the women and children was attacked. This was followed by three hours of heavy fighting with the Sudan's People Liberation Army –In Opposition (SPLA-IO) gaining control of Bentiu and Rubkona.