"If you want to educate a nation, educate a woman." -African Proverb.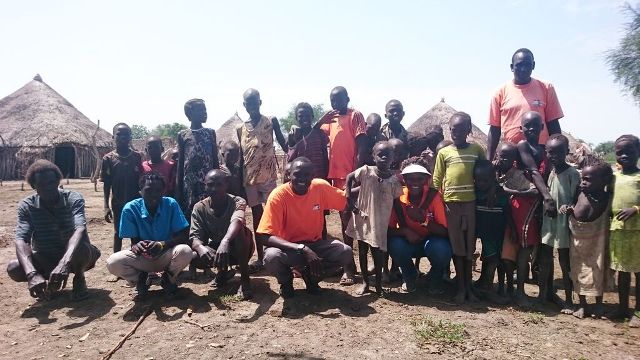 Cultural norms and social expectations can lead young people, particularly young men, in South Sudan to participate in violence. Nonviolent Peaceforce's training of women illustrates how violence can be prevented as cultural expectations and gender roles are challenged.
According to Nuer culture in South Sudan, an adult is any person who has been initiated i.e. facially marked. Therefore, any male with facial marking is considered a man ̶ ̶ even if he is less than 17 years old. An important aspect of being a man is to protect the community from perceived threats. This results in many boys being recruited and enticed in going to war. Although there might not always be direct mobilization of young boys, socially they are expected to participate in conflict.
On the other hand, women in the Nuer community are often left voiceless; they historically haven't had an avenue for participating in community decision-making. The Nonviolent Peaceforce team in Ulang has trained several groups of women in community protection throughout the first half of 2015. In response to that training, the women formed Women's Peacekeeping Teams (WPTs). These women began to respond to and resolve sexual and gender based violence (SGBV) cases.
Through NP's training on nonviolence, women in the community are more empowered to challenge the norms that are leading to violence and putting young men and boys at risk. One particular woman in the Ulang community of South Sudan challenged cultural norms and protected children in her community and family.
In early March, a woman from the women's protection team training paid a visited her relative. While there, she found out that four boys from her family, along with two boys from the community had joined an armed group. She learned that these six boys were at the market on their way to participate in a violent conflict. Against cultural and social norms, the woman courageously dashed to the market and asked the six boys not to join the armed group. The boys initially refused because they saw themselves as men, obliged to protect the community from perceived aggression towards their community. But the woman would not take no for an answer and insisted that the boys return to school, rather than take part in the violence.
Due to *Julia's determination, the boys did not join the armed group. Other community members saw this woman's extraordinary courage, confidence and persistence to protect children from ensuing violence. She refused to be cowed down by how the society perceived her as a woman. She knew and believed that women can and should protect their children in the community. This is just one example of what women can do when they are equipped with knowledge and courage.
Nonviolent Peaceforce in South Sudan continues to train Ulang Women's Protection Teams to deescalate violence. The teams' efforts are recognized and the protection mindset is spreading amongst the community. There is now greater support to call on the Governor of Sobat State to stop children from joining armed groups. Young boys are being encouraged to seek an education. As I write this, I increasingly admire these women in our community.
Women can be powerful agents of positive social change. Their contributions can extend to several generations and their service to protect children benefits entire families and communities. If and only if more women are equipped, inspired and given an opportunity to participate in decision-making will grassroots community protection be possibly guaranteed. I strongly agree with the statement, "if you want to educate a nation, just educate a woman." Women have the capacity to do much more when empowered. I am very proud of what the NP peacekeeping teams are capable of doing.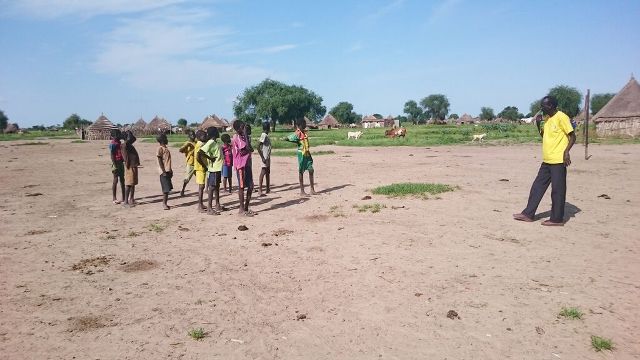 *Name changed to protect identity.
Story of Change: Ulang WPT Prevents Child Recruitment.
By Ruben Yan Ruach, National Protection Officer