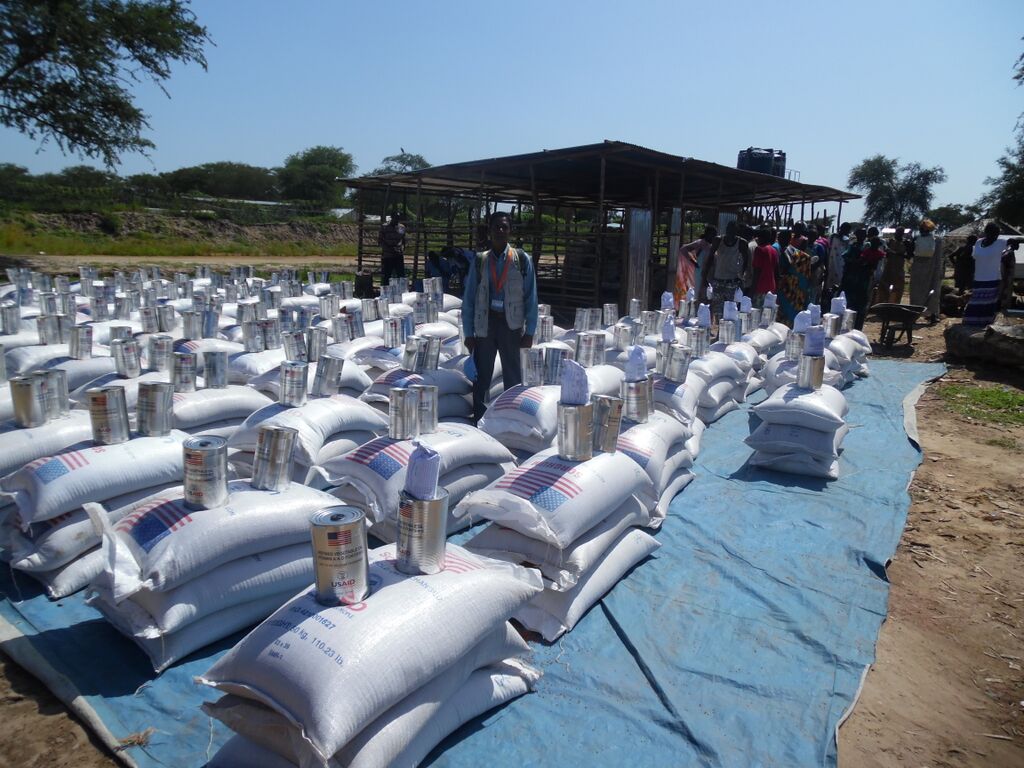 Since the outbreak of the civil war in 2013, South Sudan has been afflicted by violence, instability, and starvation. The intense conflict has created 1.6 million internally displaced people, rendering large populations to be in need of basic services. Many civilians do not have access to food, water, and shelter due to the violence and massacres conducted by rival militias. As the conflict continues, (despite the most recent peace agreement) there is a vital need for humanitarian aid to provide protection and basic resources to affected populations.
NP has been operating in South Sudan since 2010, and was one of the few humanitarian organizations to stay on the ground in the face of conflict. NP organized field teams at four of the biggest displacement sites, and grew to to be the largest protection agency within South Sudan. Much of the success can be attributed to the ability of the field teams to strategically adapt to emergency situations on the ground. Since the beginning of the conflict, NP has been at the frontlines of the crisis and largely contributed to the current humanitarian response. NP employs a complex strategy, which consists of emergency response work, prevention interventions, and food distributions.
The distribution of food and non-food items (NFIs) during South Sudan's crisis is a vital lifeline towards survival and well-being of the nation. The General Food Distribution (GFD) takes place all over the country to aid a traumatized population, who are likely to have limited or no access to food or resources. General Food Distributions are a complex operation and require careful planning to ensure efficient assistance to vulnerable populations, while providing safety and protection for all involved.
NP is integral to management support to General Food Distribution sites, as well as providing protection for civilians seeking humanitarian assistance. Within the first year of the conflict, NP facilitated safe access to 75,000 internationally displaced persons who were at risk of attack or harassment while seeking food and basic resources. In addition, protection was provided for displaced persons travelling through insecure areas in order to reach aid sites. Without the presence of NP, thousands of civilians would have faced further difficulty or never accessed resources to survive.
In addition, NP has played an important role by supporting multiple humanitarian partners involved in General Food Distribution. Many of these organizations claimed that aid distribution would be impossible without the management expertise and organizational assistance provided by NP, and commend the organization for their on-site cooperation and collaboration.
NP teams across the country reach out to chiefs and community leaders to support the distribution and act as a liaison between aid organizations and the community. This strategy has served to mitigate conflicts at distribution sites and strengthen relationships between NP and the local chiefs.
Recently in September 2015, NP in Bor was involved in a General Food Distribution led by the World Food Programme (WFP) with their partner Joint Aid Management (JAM). The NP team's main objective was to offer help and support for the elderly, mothers with infants, and pregnant women to get first preference in the queue. The aim is to ensure that vulnerable people receive food without bearing the hot sun and standing for long hours waiting for assistance.
There are also four elements NP focuses on during food distributions:
Crowd Control:
In complex political crisis where tensions are high, distributions can quickly become chaotic, overcrowded, and potentially dangerous places to both the population and field staff.
NP works with local government, community leaders, and humanitarian agencies to ensure safety and efficiency. A plan is put in place and agreed upon before the arrival of beneficiaries with clear instructions and sufficient staff to manage the site throughout the duration of distribution. These strategies help enforce order and mitigate conflict during the distribution.
Messaging:
As necessary, NP works with the local government, leaders, and humanitarian agencies to ensure that the community is fully aware of the process (timing, location, and procedures) and the rationale behind the aid in advance of the distribution. Providing regular messages and updates to beneficiaries about the process serves as a powerful means to maintain calm and thereby diminish any potential conflict.
Identification and Prioritization of Vulnerable:
A food distribution system must have a defined target group, who are perceived as particularly at risk or in need. The strategy may include a separate line for vulnerable individuals to enter the distribution site, or a mobile team to distribute food to those who are ill or have mobility issues preventing them from leaving their homes. Other measures to support sick and elderly individuals, as well as pregnant and lactating mothers, include providing water, and erecting plastic sheets for shade.
Case Management:
In the event of an incident during a distribution, some cases may require further case management. This includes mobilization of community leaders to settle disputes, accompaniment of vulnerable individuals to the clinic, or registration of children who have been separated during the distribution.