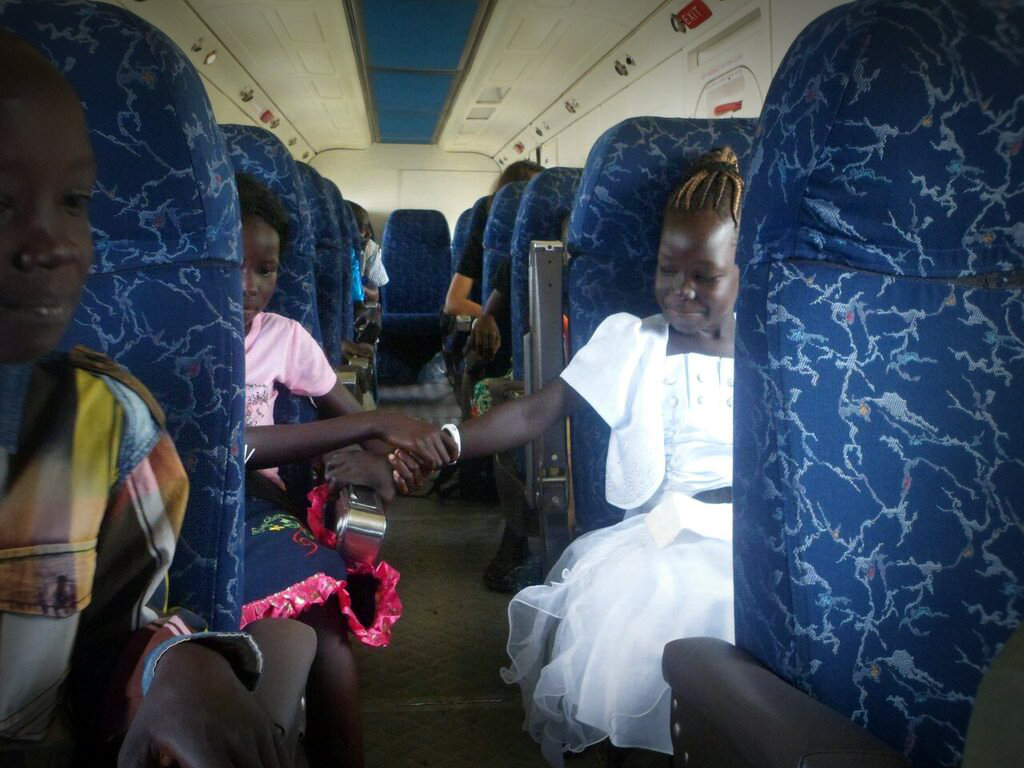 "I never thought I would see my children ever again, neither did I think my children were still alive. I am the happiest man in the world and thank you humanitarians for making this possible. I will forever be grateful" – Father in South Sudan.
On 15 December 2013, conflict engulfed South Sudan and the country was split along ethnic lines. In Bor, there were extremely violent clashes in which both Dinka and Nuer civilians were targeted and killed. Large areas of Bor were destroyed and nearly the entire population displaced. A large population of predominately displaced Nuer civilians sought protection in the United Nations base – known now as a Protection of Civilian site (PoC). Since the beginning of the year, Bor Town has witnessed the slow return of displaced Dinka civilians; however, the Nuer population has remained fearful of moving outside the protection site.
Since the conflict began, Nonviolent Peaceforce (NP) has registered a large number of separated and unaccompanied children in the Bor protection site. Many of these children have been separated from their families and caregivers since the start of the civil war. NP works continuously to reunify these unaccompanied children with their families.
Recently, NP successfully reunified 18 separated and unaccompanied children from the Bor protection site with their parents in Akobo, Jonglei State. This can be a treacherous journey as it requires moving the children through both government and opposition-controlled territories. However, we were able to ensure the reunification ran smoothly, by working closely and coordinating with local authorities, UNICEF, and Save the Children.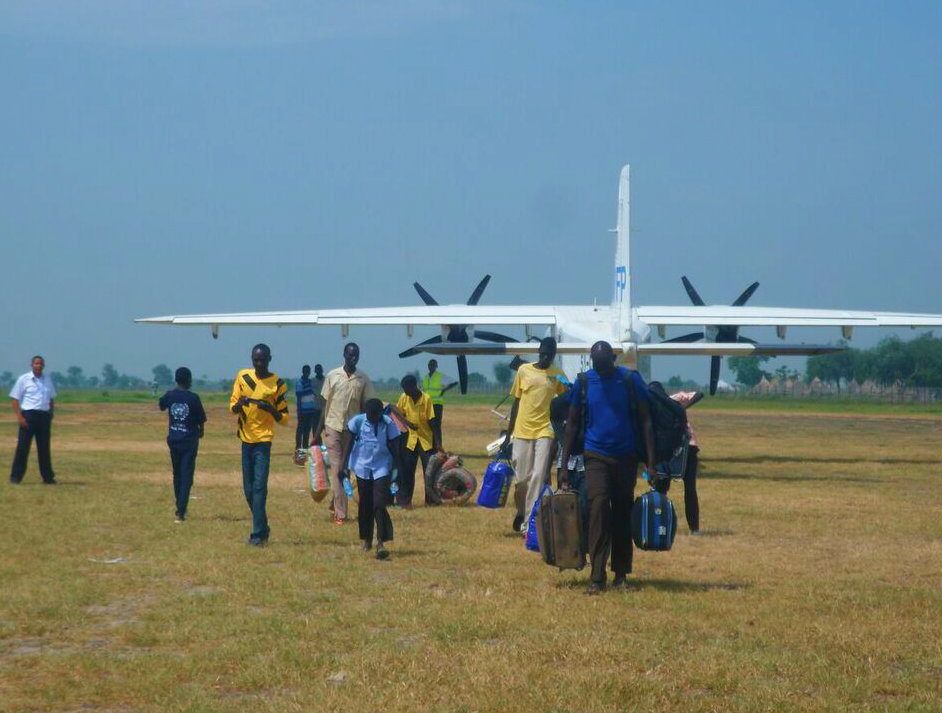 To help these children make the long journey home, first we needed to identify and register the children in Bor. Once that was completed, NP conducted follow up visits to ensure the children were safely placed while away from their families. NP then completed forms verifying the child's identity and uploaded their photos in the Rapid Family Tracing and Reunification (FTR) system. This system is used to locate the thousands of children and caregivers separated as a result of the conflict then, where possible, reunify the families.
Once the children were registered and their parents traced to Akobo in Jonglei State, NP reached out to Save the Children in Akobo to verify the parents of the children. UNICEF then arranged a chartered flight to facilitate the movement of the children. This was the very first time the children were outside the protection site ̶ since the civil war started in December 2013.
It was an emotional moment for the children and their families, marked by a mixture of anxious excitement. Nonviolent Peaceforce staff even shed a few tears.
Family tracing for the other unaccompanied and separated children in the Protection of Civilans site is still ongoing and NP hopes to reunify many more families like those described above.