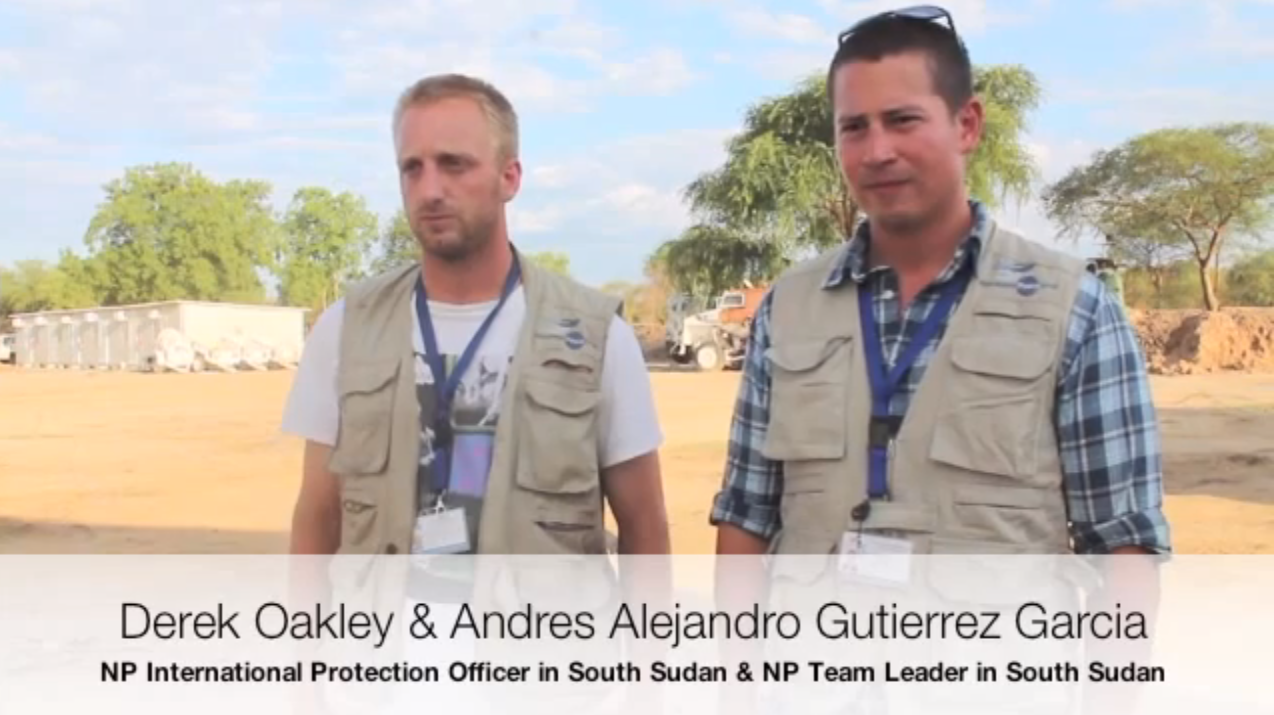 Andres Alejandro Gutierrez Garcia, NP Team Leader in South Sudan and Derek Oakley, NP International Protection Officer in South Sudan, speak about their first hand experience of violence in South Sudan.
On April 17, 2014 the United Nations Mission in South Sudan base in Bor was attacked. Two of NP's peacekeepers where at this Protection of Civilians area when the attack started. They took shelter in a mud hut with five women and nine children. These two peacekeepers stood with the civilians as the gunmen approached them on three occasions. By repeatedly clarifying their roles as humanitarian actors and by refusing to move, these peacekeepers effectively saved the lives of the civilians. In this interview Derek and Andres talk about their harrowing experience.
To watch the video, click here.