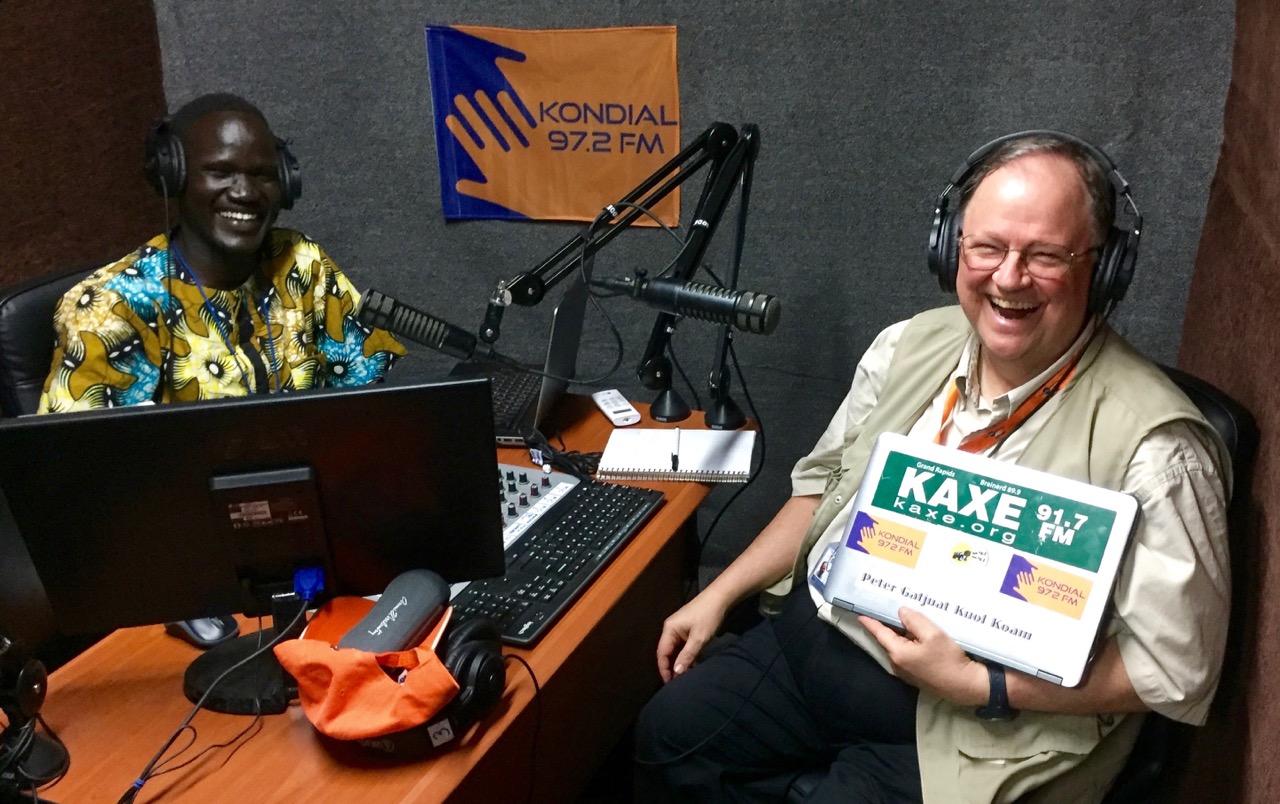 I am the first guest interviewed on KONDIAL 97.2 FM in Bentiu, South Sudan. ­­­
Dear NP Supporters,
I am sitting in Juba. I have just returned from the field where I had the opportunity to visit multiple field sites and see our civilian protectors at work. Amid extreme violence and chaos, they are saving lives. Those of you who made an initial investment seven years ago can be very proud. Your support has led to 145 civilian protectors working in 11 locations.
We have a team of 21 at the Bentiu camp for internally displaced people in the northern part of the country where 129,000 people have fled violence. The majority are women and children. My heart has broken many times on this trip. Yet, there are glimmers and rays of hope as embodied by the women' groups with whom we are working at the camp (pictured below). Their spirit is strong. I am convinced that women will build the road to peace here.
Thank you so much for your on-going support and for promotion of unarmed civilian protection. I've shared some photos from South Sudan below.
With hope and resolve,
Mel Duncan
Founding Director and Director of Advocacy and Outreach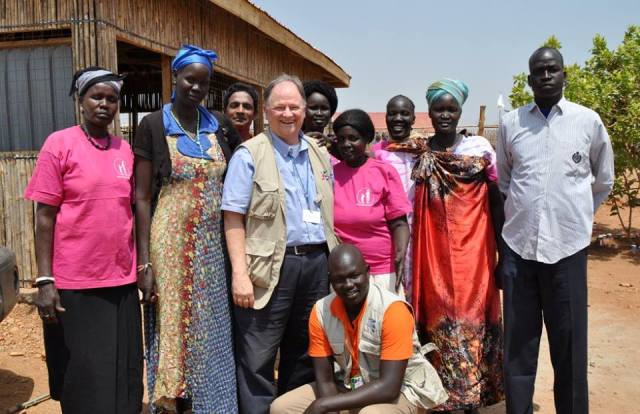 With the Women's Peacekeeping Team and NP field staff at the Juba Protection of Civilians site in South Sudan.