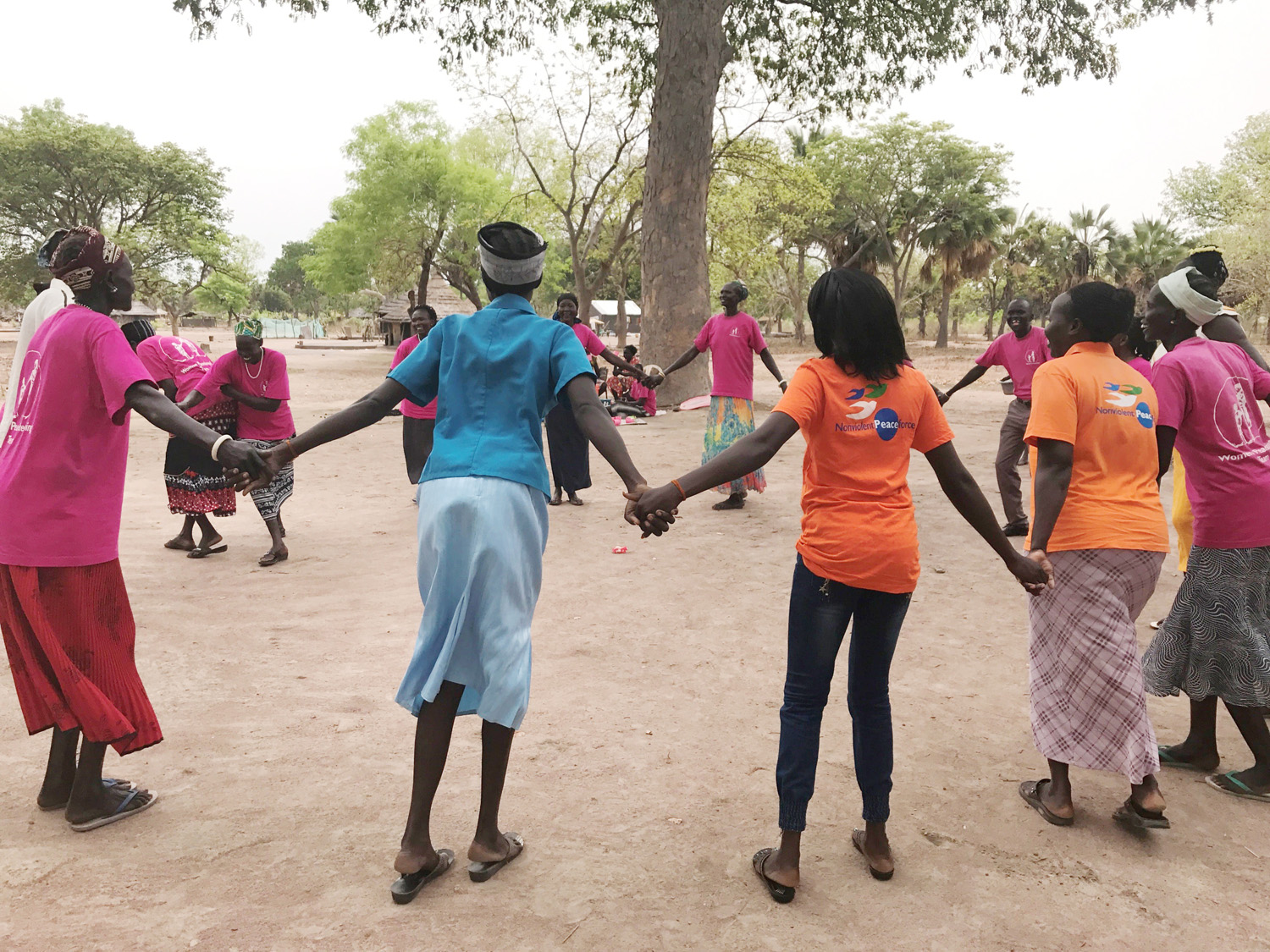 Women's Peacekeeping Teams of Rumbek
When the chief's son was killed, the community trembled with fear. Would fighting break out again?
The Kook Community in South Sudan was originally a united and peaceful community that shared cattle camps and common resources. But because of a falling out between the two chiefs, the community split.
In 2012, a man from one group built a monument on the second group's land, causing pent-up tension to erupt into armed conflict. Revenge attacks and ambushes became common between the sub-clans. Women from opposing communities were targeted for sexual violence. It seemed like there was no solution in sight. How could a community known for its violent cycles of revenge killings ever find reconciliation?
Do you know what happened next? With Nonviolent Peaceforce's assistance, the communities' women formed the Kook's Women's Peacekeeping Team (WPT). Because of your support, they were able to do this. They held a series of peace rallies when peace was finally negotiated between the communities in 2016, trained armed youth on topics like the prevention of gender-based violence, women's protection and unarmed civilian protection and they played songs about peace and reconciliation on the local radio.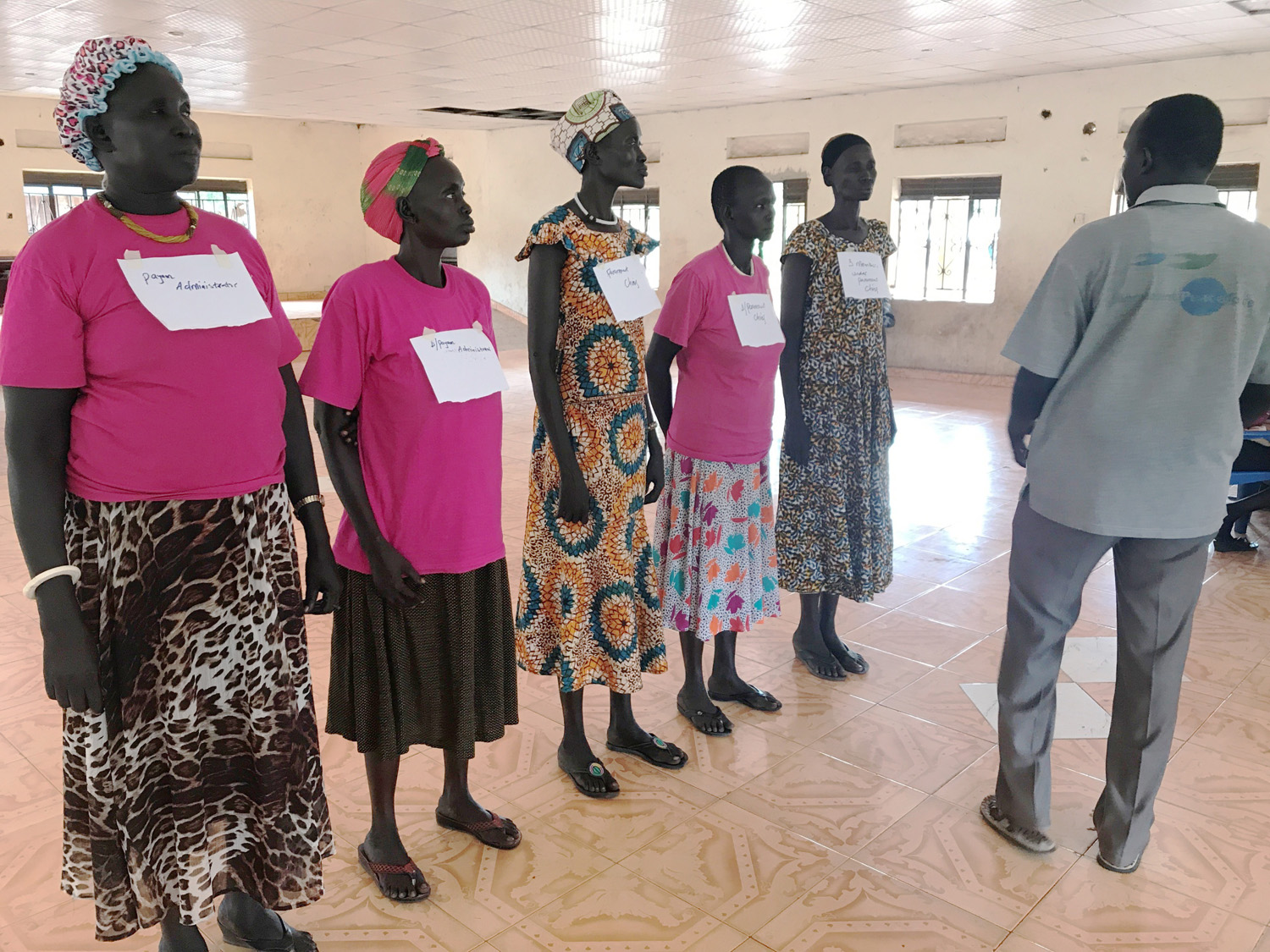 So when one chief's son was killed in 2017, everyone wondered what would happen. Would fighting break out again? Would the peace prevail? Would potential targets for revenge-killing need to flee again?
At a great risk to themselves, three members of the WPT intervened to deescalate the tension. They met with the chief's family and encouraged them to not continue the cycle of revenge killing. They convinced the chief and his family to treat the killing as an isolated event, committed by one individual, rather than as an incident designed to reignite community conflict. Can you believe it? A cycle of violence was averted; people lived.
In the wake of these events, many of those previously displaced have begun to return back home to the communities. Today, women of WPT continue to work tirelessly within their communities to ensure that the hard won peace is maintained. The Kook communities have started working together once again to clear common land in preparation for cultivation during the rainy season. And you know what? Your support made this communal peace possible.