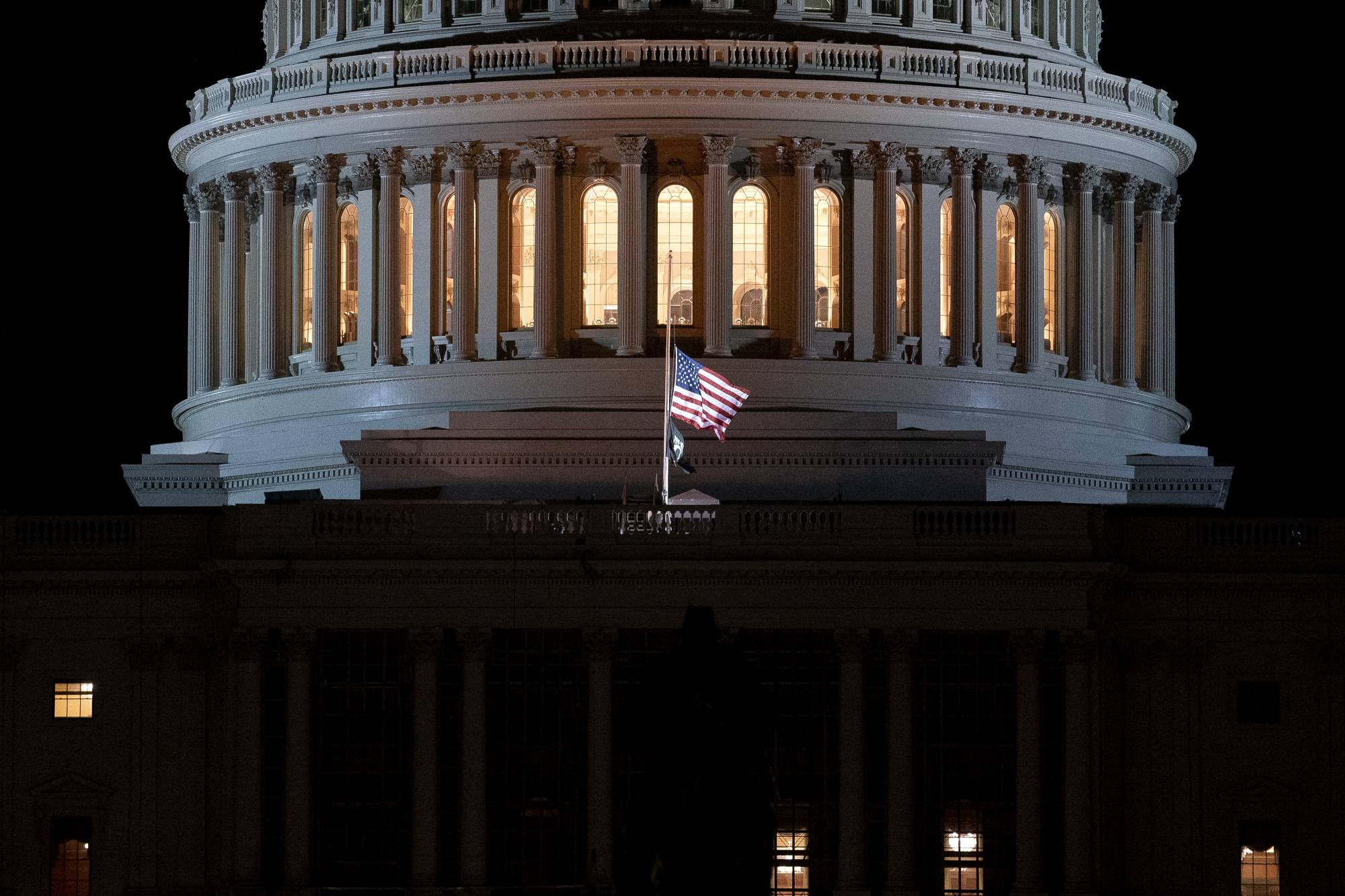 The American flag flies at half staff at the U.S. Capitol in Washington, D.C., U.S., on Friday, Jan. 8, 2021. Photographer: Stefani Reynolds/Bloomberg
The unprecedented insurrection at the US Capitol on January 6 is the latest in a long line of events that exemplify how the current state of division and turmoil in the country can manifest into overt violence.
Nonviolent Peaceforce denounces the violence seen on January 6, and grieves all loss of life and injuries as a result of such violence.
We also note the level of violence and threat of violence that we saw used by the state against insurrectionists at the US Capitol is not comparable to the level of violence and threat of violence used against those who have been protesting for racial justice. And, while we have heard claims of lack of preparedness or failed leadership, we know that the crowd on January 6 had the privilege of being underestimated, while those demonstrating for the call for racial justice often do not.
We all need to listen deeply, reconcile, heal and unite. This starts at the personal level. We need to actively disassemble the racism and exploitation rooted in our country's foundation and blatantly manifested last week.
At this time we need to amplify the work of peacebuilders and unarmed civilian protectors. Violence is not the way. It does not work. And it IS preventable. The future we want to build for our children is not built on violence and division. We stand with all those working to stop rumors, end violence, and ensure a peaceful transition of power.
We appreciate your partnership as we build effective and durable peaceful and nonviolent approaches to help heal our divisions.