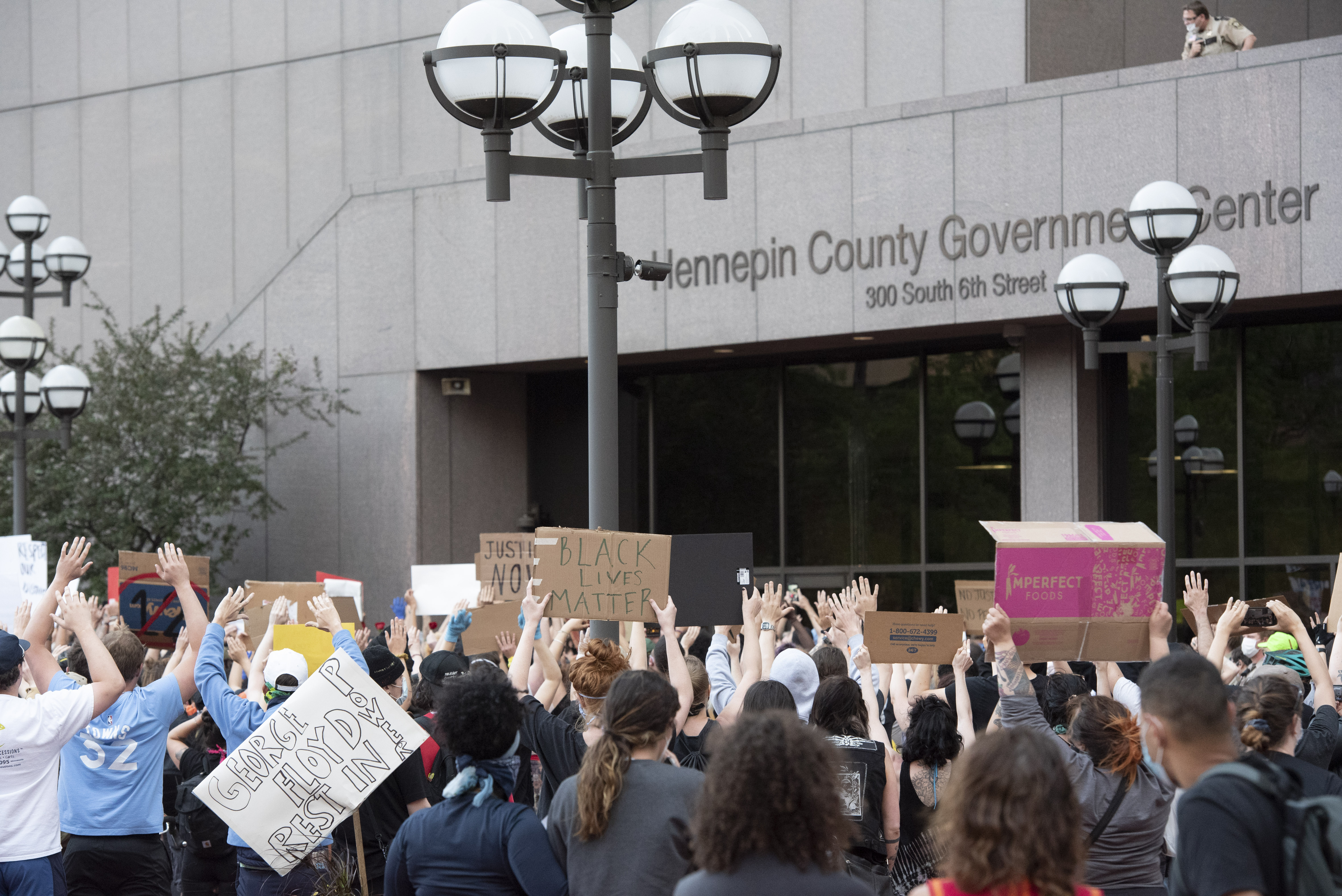 US Unrest. Photo Credit: Karen Kraco

We are thrilled to welcome three new program staff who will steer our work in the U.S.
"I cannot imagine a better-equipped, more thoughtful team to guide Nonviolent Peaceforce's participation, training and protection efforts alongside community members in the U.S. rethinking and reimagining community safety and security," expressed Marna Anderson, Director of USA.
With our new team in place, and grounded in the strengths and needs of local community partners, NP is building relationships with community members, leaders, and organizations in the Minneapolis-St. Paul area to approach safety and security from a holistic perspective. Our work is informed by understanding what communities need to feel safe and secure—to feel affirmed and a sense of belonging— which includes and goes beyond physical safety.
"Our experience in other countries has taught us that communities are safer when the sense of safety comes from relationships, not weapons. It is a much more holistic approach to safety rooted in nonviolence and community care," shared Marna.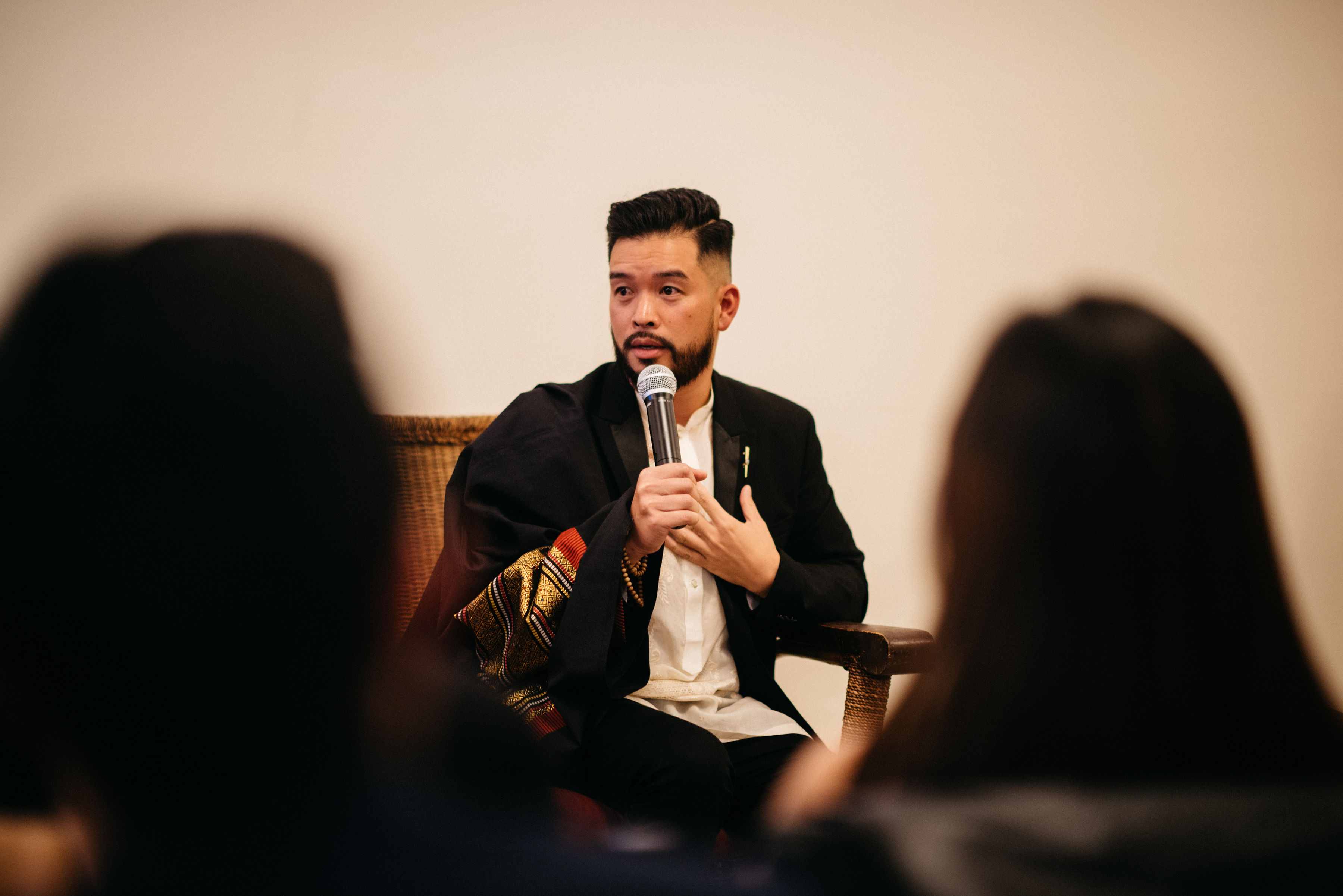 Kalaya'an Mendoza, new Director of Programmes-USA. Photo Credit: Encarnacion Photography
Kalaya'an Mendoza, the new Director of U.S. Programs shared: "Nonviolent Peaceforce's work in the US reflects the clarion call of Black organizers: 'We Keep Us Safe'. Through Unarmed Civilian Protection methodologies, a deep commitment to the primacy of local community's agency and a grounding in human rights; NP serves a distinct role in sharing the lessons of community safety and mutual protection from frontline leaders in the Global South to frontline leaders here in the Global North. To me, NP is what solidarity and community care can look like in this ever-challenging political landscape."

The team has already begun acting out this call and building relationships with volunteers, students, community organizations and leaders in the community to reimagine security and realize a model of true community safety rooted in dignity and justice.
"Whether it be in South Sudan or South Minneapolis, engaged community provides the foundation for true security," said Mel Duncan, NP Co-Founder and Director of Advocacy.
When you support NP, you ensure that the U.S. programs team can offer trainings, strategies and mentorship to keep students, protestors and neighborhoods safe.
Learn more about the team you are supporting and look out for their presence in the streets in a city near you as the program in the U.S. gets off the ground.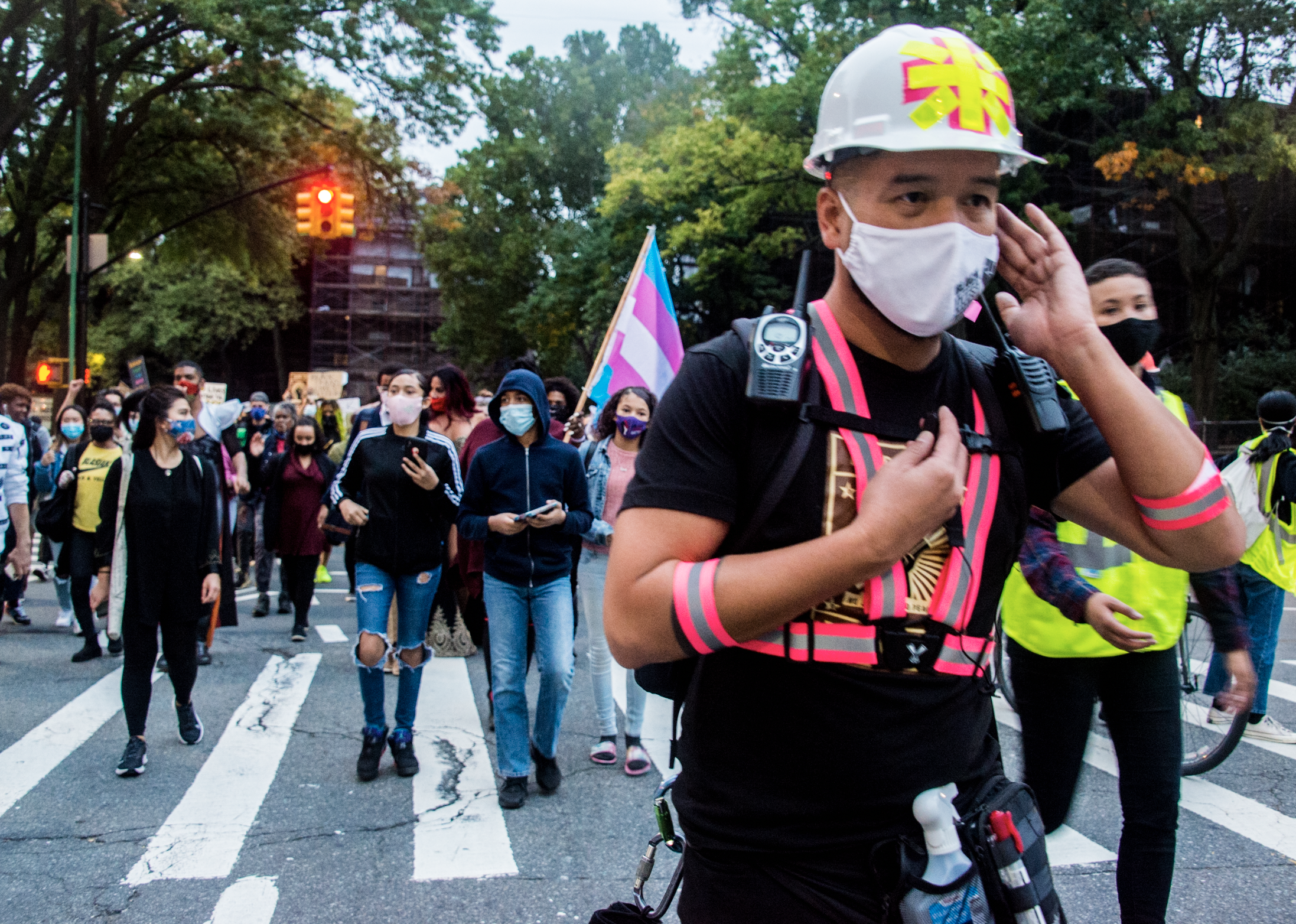 Kalaya'an Mendoza, new Director of Programmes USA, in his safety gear at a demonstration in summer 2020. Photo Credit: @Mikiodo [Instagram]

Kalaya'an Mendoza (He/Him/Siya) is our new Director of Programmes-USA. Kalaya'an resides on occupied Lenape territory. He is a Queer, Hard of Hearing Filipino American organizer and human rights activist who has been engaged in nonviolent civil resistance for the past two decades with frontline communities from Turtle Island to Myanmar to Aotearoa. He is an award-winning facilitator on holistic safety and security and a recognized expert in disaster preparedness. His work in the last year has focused on community safety, mutual protection, tactical safety, and security training, and on-the-ground support for human rights defenders during the uprisings for Black lives of this summer and in the shadow of the rise of white supremacist violence. He is the cofounder of Across Frontlines, an organization that works alongside frontline human rights defenders to keep their communities safe from state and non-state actor violence.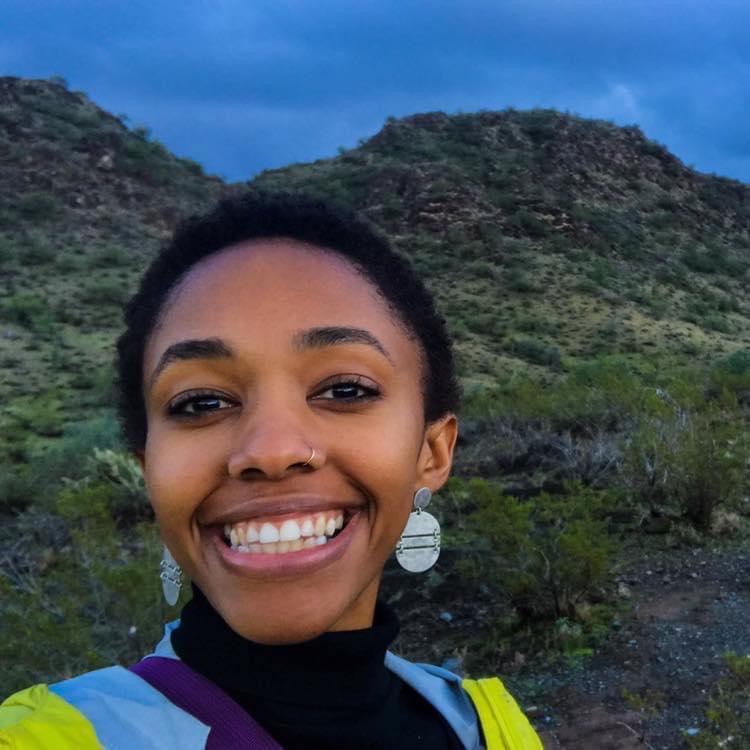 Amira Warren, our new Volunteer Coordinator. Photo Credit: Amira Warren

Amira Warren-Yearby (She/Her) is our new Volunteer Coordinator. Amira grew up and currently lives in St. Paul, but calls the entire Twin Cities region home. Amira graduated from the University of St. Thomas in 2019 with a degree in Communication, Journalism and Related Programs and minor in film studies. During her time in college, Amira served as President of the Black Empowerment Student Alliance. Amira served her community in two Americorps roles, first as Early Intervention and Outreach Specialist VISTA and then as Digital and Video Content Specialist with NeighborWorks Home Partners before joining NP.
"I'm looking forward to getting to know all of our volunteers and growing into a new site program here in the U.S."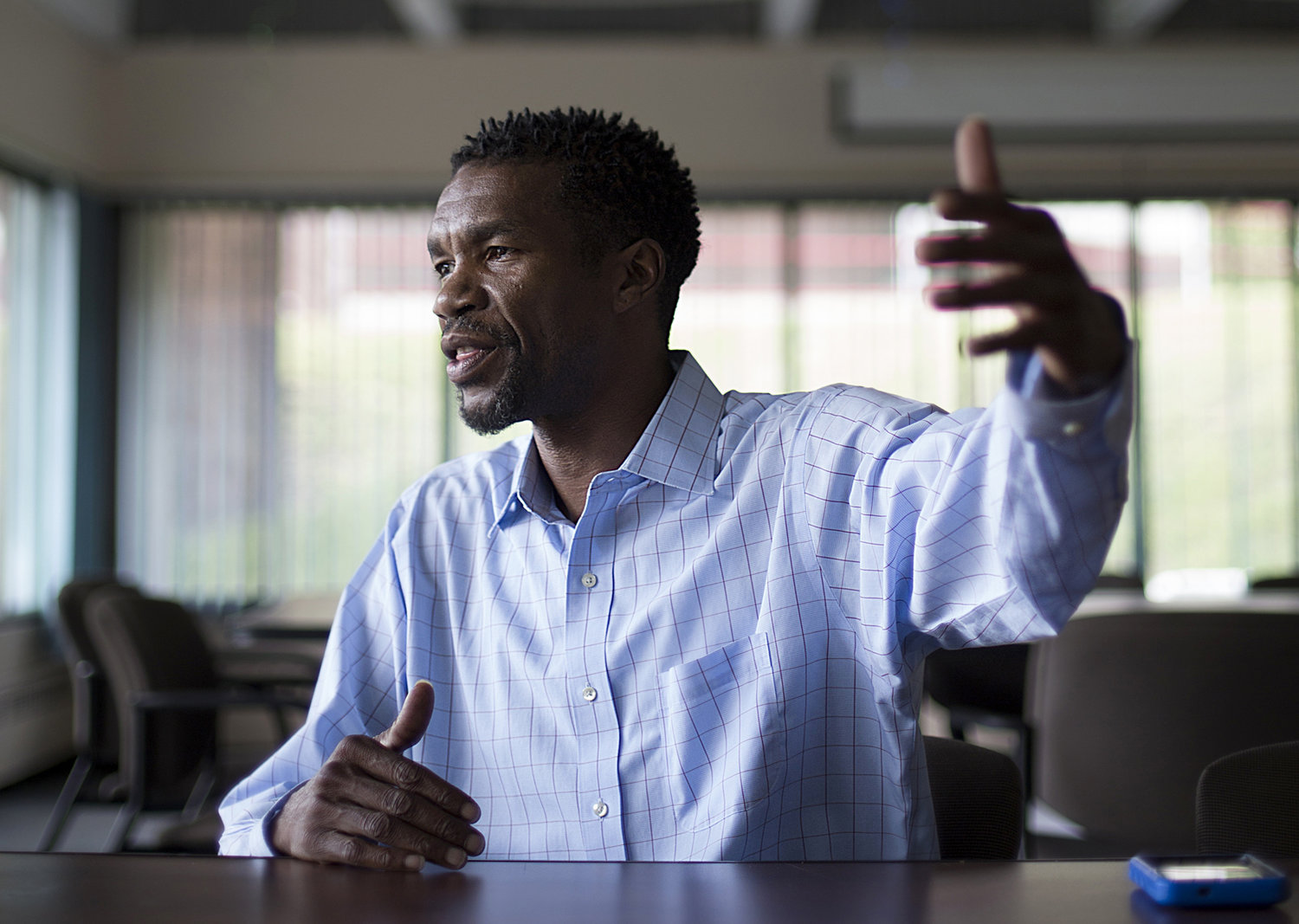 Manu Lewis, our new Program Specialist. Photo Credit: My North News

Manu Lewis (He/Him) is our new Program Specialist. He is a recognized community leader for his commitment, impact, volunteerism, and service.
Born in the North Minneapolis community, Manu relocated with his Grandmother and Mother to Atlanta, GA at the age of 3. Following 12 years in prison in the state of Georgia, Manu returned to the Atlanta community, working various jobs to survive and with the determination to keep his life moving forward in a new direction.
In 2006, Manu relocated back to North Minneapolis with a strong desire to make a change and co-founded the Minnesota chapter of Criminals and Gang members Anonymous (CGA) a Lifestyle Recovery Program. Over the past 10 years, Manu has continued his trend of positive and impactful change that has both strengthened his abilities and capacity while remaining committed to learning, growing, and supporting methods that create healthier communities. He is a recognized restorative justice practitioner, and has received awards for his work on the Group Violence Intervention/ Project L.I.F.E. initiative. Manu also has experience building community accountability with police, serving as a community representative on the Police/Community support team with the 4th precinct. Manu is trained and certified as a Trauma-informed care Specialist, a Psychological First Aide respondent, and Circle Keeper and a proud recipient of the 2020 VOQAL Fellowship which supports social change agents.
Please join us in welcoming the new U.S. team and keep checking in to follow their new work.