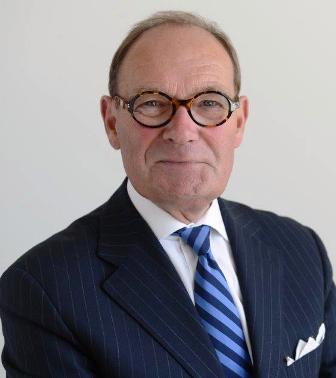 Werner Vanderhaeghe is a member of the Brussels Bar Association and senior partner of the Olislaegers& De Creus law firm in Brussels, Belgium.
Werner Vanderhaeghe is one of Belgium's most senior business lawyers with broad experience in domestic and international business transactions, complex and multi-jurisdictional litigation and corporate governance. In the area of international business and finance, Werner Vanderhaeghe has significant experience in acquisitions, divestitures, corporate restructuring, international expansion, joint ventures, project financings, IPOs, workouts and industrial turnkey projects. He has represented clients and advised on transactions throughout Europe and in Latin America, Asia, the Middle East and the United States. He is fluent in Dutch, English, French and German.
Mr. Vanderhaege obtained a Ph. B. in Law at the University of Ghent in 1971 and graduated with a LLB, magna cum laude, at the same university in 1974. He also has a MCJ from the University of Texas at Austin, School of Law, 1975 and attended the Insead-Cedep, General Management Program in 1990-1992.
Mr. Vanderhaeghe started his career at Cleary, Gottlieb, Steen& Hamilton in Brussels in 1978 and returned to private practice at White & Case LLP in Brussels in 1995 where he was made partner. Before joining Olislaegers& De Creus, Mr. Vanderhaeghe was Senior Counsel in the Brussels and Frankfurt am Main offices of Morgan, Lewis &Bockius LLP.
Werner also served as a member of the Board of Directors of Tele Danmark, the Supervisory Board of Matav/MagyarCom, the Board of Directors of the Belgacom Art Foundation and the Supervisory Board of Agfa-Gevaert AG.