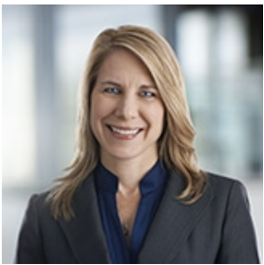 Nancy Anton provides invaluable advice and strategic direction to business owners and human resources management on employment law issues that arise in the workplace each day. Nancy has over 20 years' experience offering practical advice to clients on discrimination, wrongful termination, wage and hour claims, enforcement of non-competes, leaves of absence, and other employment law matters. She educates and performs on-site training for clients and their employees on employment laws, conducts investigations in response to employee complaints, and performs employment law audits for compliance with state, federal and local employment laws and regulations. Nancy also develops internal policies and agreements for clients from hiring to separation, including leaves of absence, affirmative action and others that arise during the employment relationship. She zealously and successfully defends clients before state and federal trial and appellate level courts and agencies. Nancy joined Lindquist & Vennum in 1999, and is the Practice Group Chair for the Labor & Employment Law Group. She clerked for the Iowa Court of Appeals and practiced in Rochester, Minnesota, before joining Lindquist & Vennum. Nancy represents a wide range of clients, from start-up business to privately held corporations, non-profits, light and heavy manufacturing, health care, trucking, transportation, financial institutions, agri-business and co-ops, education, energy, food and beverage, hospitality, printing, life sciences, and construction. Nancy is an avid golfer and tri-athlete, and she lives in the northeast Twin Cities with her husband and daughter.
For more information about Lindquist & Vennum, the Labor and Employment Law Group at Lindquist & Vennum, and Nancy, please go to www.lindquist.com/practices/Labor-Employment.
Experience
Preparing Affirmative Action Plans and Programs for clients contracting with local, state and federal agencies and representing state and federal contractors and subcontractors in OFCCP, Minnesota, Minneapolis and St. Paul Affirmative Action Audits, including negotiating conciliation agreements under Executive Order 11246, Section 503 and VEVRAA.
Defending clients before the EEOC under Title VII, ADA, ADEA, Equal Pay Act, and state fair employment practices agencies on discrimination and retaliation charges and preparation of responses to Charges of Discrimination.
Preparing Drug and Alcohol Testing Policies under DOT and state laws and counseling clients on compliance.
Counseling clients on Employee Discharge and Documentation.
Preparing Employment Documents including policies, safety manualsand employee handbooks for clients.
Preparing Employment Forms for clients on employee performance management, hiring materials, leave documents and separation documents.
Minneapolis
4200 IDS Center
80 South 8th Street
Minneapolis, Minnesota
55402
T 612.371.3934
F 612.371.3207
This email address is being protected from spambots. You need JavaScript enabled to view it.
Practices
Labor & Employment
Employment Litigation
Education
Drake University Law School
(J.D., with honors, 1996)
Hamline University (B.A.,
magna cum laude, 1993)