Allow us to reintroduce ourselves with our new website!
We're celebrating our 20th anniversary by embracing new opportunities to expand our work and tell our story. Allow us to reintroduce ourselves with our new website.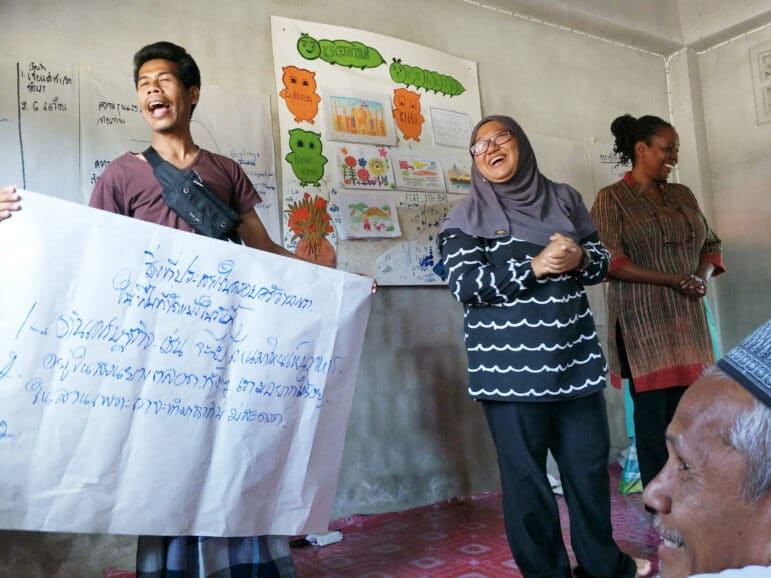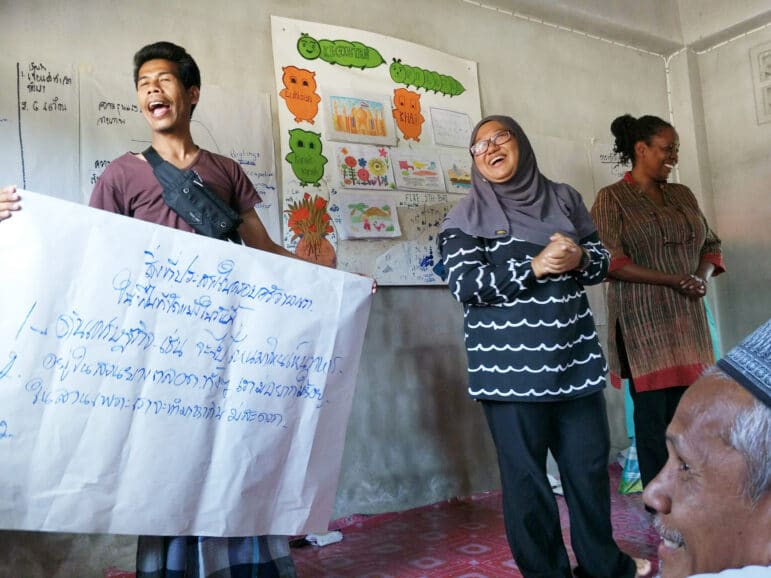 A New Digital Presence
So, who are we? We are Nonviolent Peaceforce (NP). We reimagine security and civilian protection in areas most impacted by conflict by working alongside communities to interrupt and prevent violence.
We champion unarmed civilian protection. Through direct protection, advocacy, and trainings in person and online, NP expands access to life-saving peace strategies—and an actionable way forward to a violence-free tomorrow. These approaches have protected tens of thousands of people around the world since our launch in 2002.
The story of who we are and what we do is perfectly showcased in our new creative elements—a fresh website and a thoughtfully designed abbreviated logo.
The Meaning Behind Our Abbreviated Logo
If you follow us on social media, you'll soon see our bold new digital logo.
On the ground and around the world, we're known as NP—so we're leaning into the shortened version of our name. The connected stem of the "N" and "P" represent the shared understanding and connections that we foster through our nonviolent peace efforts. The letter "P" is open, inviting you to join in co-creating and sustaining community-driven solutions. The open "P" also shows that by using our proven strategies and working together, we can break the cycle of generational violence.
Our vibrant blue and the orange brand colors are now joined in a yin/yang-inspired concept of balanced opposites, demonstrating our commitment to bringing opposing sides of conflict together to work towards peace.
At Our New Website, You Can...
Dive into our mission, explore our work, and get to know the people behind our stories of impact.
You can also explore ways to contribute to NP, see our quick resources, and check out our latest and upcoming events at our easy-to-navigate, revamped website.
Visit the site to get to know us in a whole new light.
Exciting changes are coming soon!
In coming months, please be on the lookout for our new merchandise store, our 20-year photo exhibit, and much more.
If you haven't already, this is a great time to connect with us on our social media channels to stay up to date on all things NP.
How do you feel about our new website and logo? We would love to hear from you.
You can protect civilians who are living in or fleeing violent conflict. Your contribution will transform the world's response to conflict.