Our Work In Sudan

The need for protection in Sudan

Since December 2020, there has been a significant increase in intercommunal violence in ‎the ‎Darfur region. More than 470,000 people have been internally displaced.‎

This surge in violence is linked to the ‎removal of African Union and UN peacekeepers ‏from the country in ‏‎2021—‎after the Sudanese authorities and ‏two ‎armed groups in ‎Darfur reached a peace agreement, ‎the UN ‏transitioned to a purely ‎political mission. The ‎removal of peacekeepers left a large security vacuum that increased violence. Sexual ‎violence is also rampant in the country, with women often at risk while they complete ‎their daily ‎activities, such as collecting firewood.‎

The rapid pace of desertification and drought in the region slowly erodes the availability ‎of natural resources required to sustain livelihoods and the peaceful coexistence ‎between farmers and nomadic herders. The convergence of these environmental and ‎political factors labelled the Darfur war as the "first climate change conflict." ‎
NP's work in Sudan
In 2020, NP began training and coaching local leaders in peacebuilding and civilian ‎protection. More than 60 Darfuri students from all 5 Darfuri states completed an online ‎course on how to use nonviolence and work towards a peaceful future in their ‎communities. This laid the groundwork for our programme today: training participants ‎started teaching these skills in their communities, ‎and ‏Unarmed Civilian Protection (UCP) ‎was included in the resolution to establish the UN's transition mission in the country. ‎
Ever since NP established an on-the-ground presence in 2021, our teams have been ‎deepening community protection in Darfuri communities. Our goal is to enhance safety ‎and security of high-risk communities by supporting and ‎strengthening local peace ‎initiatives, such as:‎
Supporting peace dialogues within and between communities experiencing or at risk ‎of violent ‎conflict;‎
Supporting active community engagement in regional and national peace processes; ‎
Establishing and strengthening the communities' efforts to protect themselves and ‎develop early warning and early response‏ processes‎;‎
Strengthening community protection and peace networks, such as Peace committees, ‎‎Women's Protection Teams, and Youth Protection Teams; and‎
Providing protective accompaniment when people are at risk of violence as they move ‎through the area for daily life or work.‎
The future of NP's work in Sudan
Today, as the government implements the peace agreement, civilians are increasingly ‎exposed to violence. As of 2022, there were 3,095,210 IDPs across the five states of Darfur, ‎representing 83% of the total 3.7 million IDPs across Sudan.‎
As instability has increased in the past month in other states, including Blue Nile and West and South Kordofan, NP remains available for partnerships and expanding the reach of our programming. NP has the capacity to deploy a protection response team to new regions to conduct scoping studies to prevent and respond to protection concerns.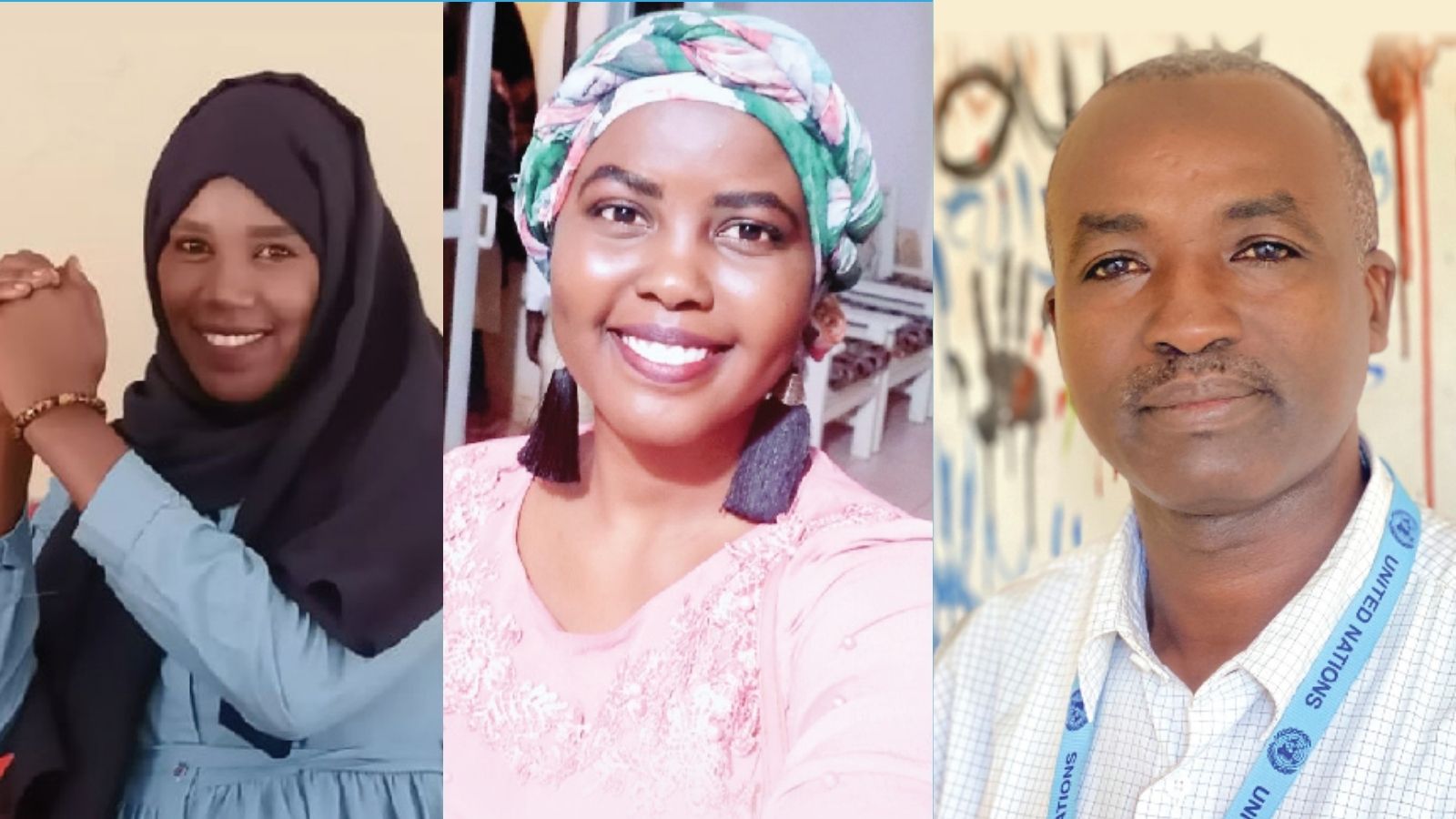 "It is possible to silence the guns in Darfur."

Course graduate, Halima Mohammed Ibrahim from Nyala (South Darfur)

Read Our Stories
WANT TO MAKE AN IMPACT?

Make a Gift Now

Today, the level of violent conflict is increasing across the globe. This violence isn't solving problems … it's making the world more dangerous for us all. But you and I know there is another way. For 20 years, NP has been on the ground protecting civilians and working side-by-side with local communities to resolve conflicts. What makes our work truly remarkable is we do it all through unarmed strategies, and the extraordinary generosity of caring friends like you.

Donate