Senior Leadership

Marna Anderson
Director of USA
Marna Anderson
Marna is a nonprofit leader with expertise in organizational effectiveness and major donor fundraising. She has served organizations focused on human rights, conservation and violence against women and children. She traveled extensively in Central America during times of conflict in the late 1980s and lived in El Salvador for four years after the Peace Accords were signed. While in El Salvador she worked in a repatriated community on economic development projects for women and helped establish a program educating women and girls on domestic violence.
Marna holds a Bachelor's Degree in Communications and Anthropology and a Master's Degree in Organizational Leadership. 
Mel Duncan
Founding Director
Mel Duncan
Mel Duncan is a Founding Director for Nonviolent Peaceforce (NP), a world leader in unarmed civilian protection. NP provides direct protection to civilians caught in violent conflict and works with local groups on violence deterrence in a variety of conflict areas around the world. Mel represented NP at the United Nations where the group has been granted consultative status. Two recent UN global reviews cited and recommended unarmed civilian protection. The Presbyterian Peace Fellowship honored Mel with their 2010 Peace Seeker award. The Fellowship of Reconciliation USA awarded him their 2007 Pfeffer International Peace Prize on behalf of Nonviolent Peaceforce's "courageous efforts in conflict regions around the world." The Utne Reader named him as one of "50 Visionaries Who are Changing Our World." The American Friends Service Committee nominated Nonviolent Peaceforce for the 2016 Nobel Peace Prize.
Mel is a graduate of Macalester College, St. Paul Minnesota. In 2006 he was honored with their Distinguished Citizen award. He also holds a Masters degree from the University of Creation Spirituality. He and his wife, Georgia, have eight children and twelve grandchildren.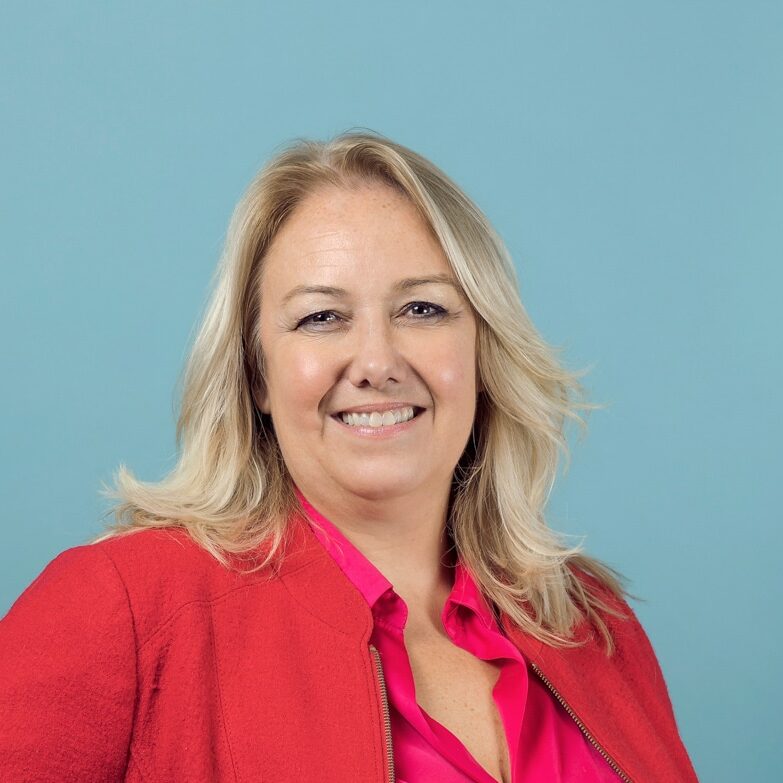 Tiffany Easthom
Executive Director
Tiffany Easthom
Prior to being the Executive Director, Tiffany Easthom was Program Director for Nonviolent Peaceforce 's Middle East program, Country Director in South Sudan and prior to that for Sri Lanka. Tiffany holds a BA in Justice Studies and a MA Degree in Human Security and Peacebuilding from Royal Roads University in Victoria, British Columbia, Canada. She also studied peacebuilding in the field in Uganda and served as Country Director for Peace Brigades International in Indonesia.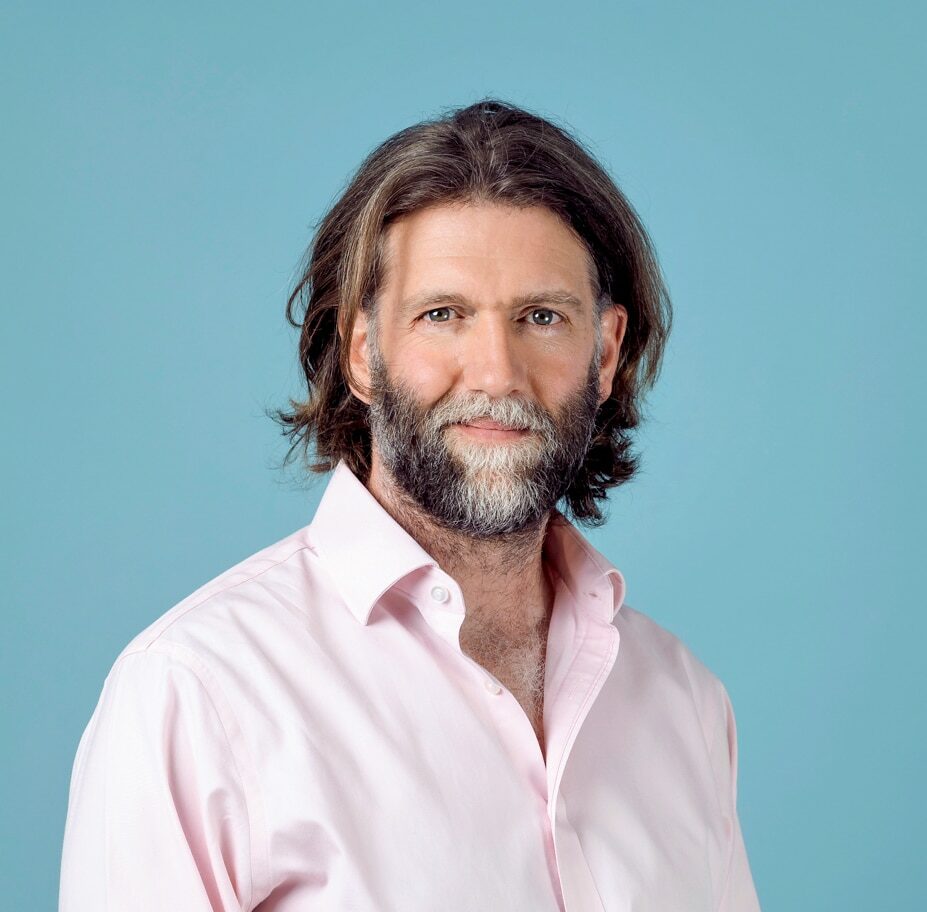 Geoff Faraday
Head of Operations, Ukraine
Geoff Faraday
Geoff Faraday is the current Deputy Head of Mission - Operations for Nonviolent Peaceforce in Ukraine. He was previously the Deputy Head of Mission - Operations for Nonviolent Peaceforce in Iraq. After 16 years working within the British and New Zealand militaries, he switched careers across to the humanitarian sector in 2015. Geoff has a Masters in International Development and Humanitarian Emergencies from the London School of Economics. Within the humanitarian sector he has worked with different NGOs in South Sudan, Iraq and across the East Africa and Great Lakes region.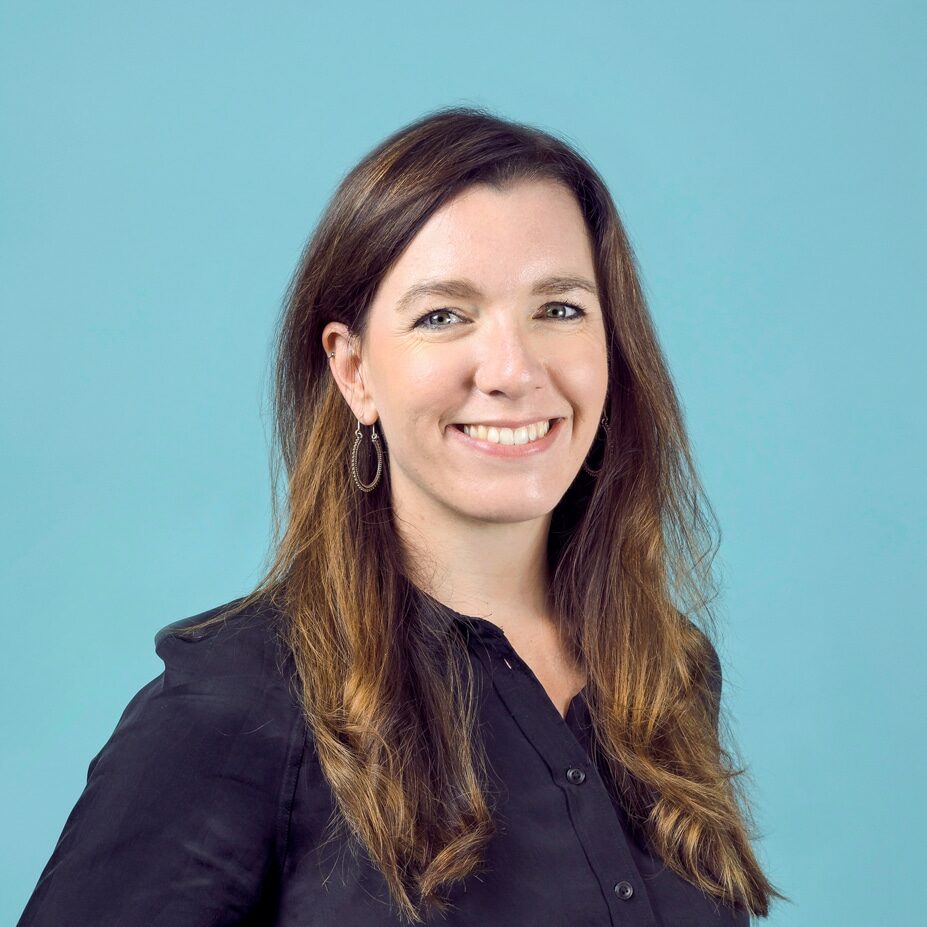 Felicity Gray
Global Head of Policy & Advocacy
Felicity Gray
Felicity Gray is the current Global Head of Policy & Advocacy for Nonviolent Peaceforce (NP). She has previously worked for NP as the Start-up Director in Ukraine, and as Team Leader in Bentiu, South Sudan, the largest displacement camp in the country. In addition to her experience as a practitioner, Felicity is an academic and expert in unarmed civilian protection. Her PhD research on the topic includes field research in Myanmar, Lebanon, South Sudan, Europe, and the United States. She holds a Master's in Humanitarian Action from the Australian National University.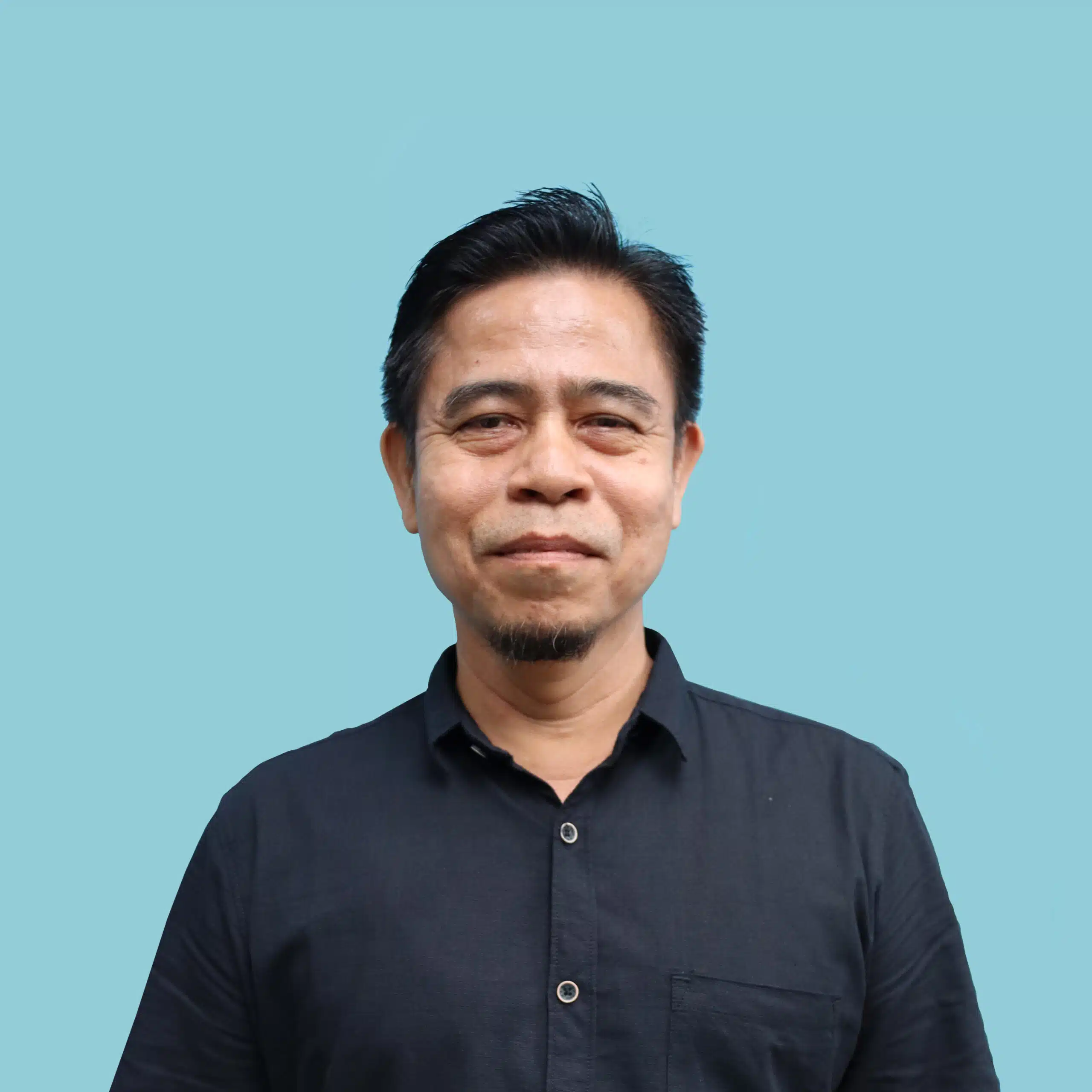 Faisal Hadi
Country Manager, Indonesia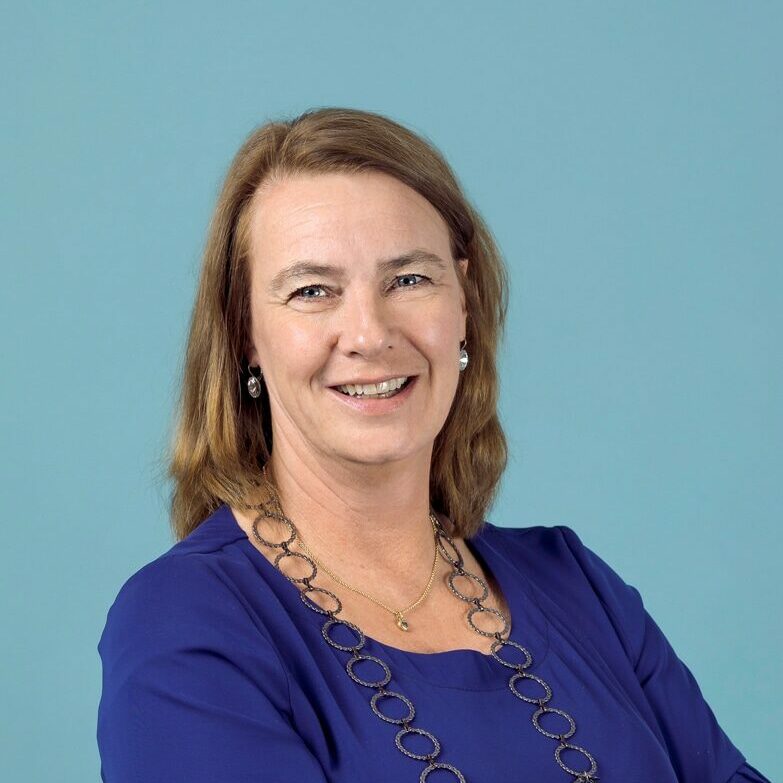 Line Hempel
Group Finance & Operations Director
Line Hempel
Line holds a Bachelor's degree in Business Administration and has 20+ years  strategic and leadership experience  and with in-depth Operations background including financial management, HR management as well as organizational development. She has extensive experience guiding growth and performance of international organisations and NGOs as well as extensive experience in managing and mentoring multifunctional and multicultural teams. Prior to joining NP, she was the Director of Operations for ACT Alliance and Humanitarian NGO and prior to that the Head of Budget and Financial Planning for IUCN, an NGO specializing in Nature Conservation.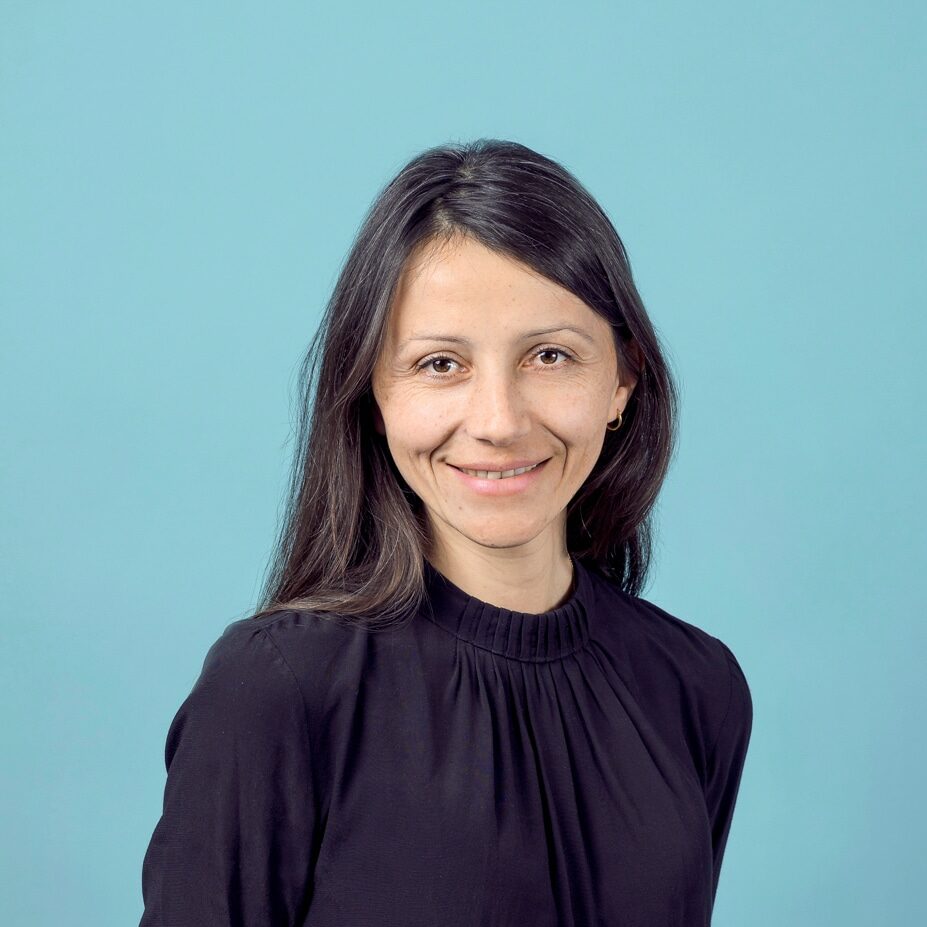 Martha Hernandez
Head of Programming, Iraq
Martha Hernandez
Martha Hernandez is currently the Head of Programming at Nonviolent Peaceforce in Iraq. She has extensive experience in protection of civilians and peacebuilding in different parts of the world. She has been working with Nonviolent Peaceforce since 2008 in different countries such as South Sudan, Sri Lanka, the Philippines, United States and Syria. Martha holds a Bachelor's Degree in Cultural Studies and a Master's Degree in Peace and Conflict Transformation.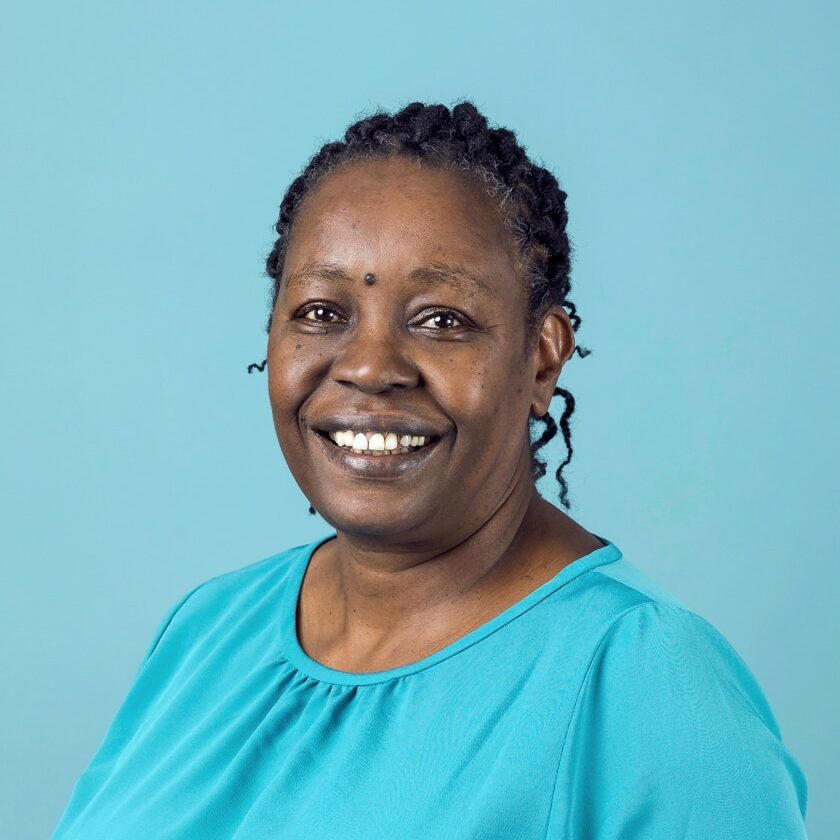 Rosemary Kabaki
Head of Mission, South Sudan
Rosemary Kabaki
Rosemary Kabaki serves as the Head of Mission at Nonviolent Peaceforce in South Sudan and previously worked with Nonviolent Peaceforce in Myanmar as Head of Mission, in the South Caucasus as a Human Rights and Civilian Protection Expert, and in the Philippines as an International Civilian Peacekeeper. Rosemary has experience working in her native country of Kenya in both the NGO and civil servant sectors. With Voluntary Service Overseas (VSO), Rosemary supported local groups to address inclusion gaps on governance, social and developmental needs of marginalized communities. As a Psychology lecturer at Kenya Medical Training College, she contributed to a curriculum that focused on embedding 'soft skills' and strengthening 'people first' values to the next generation of health workers.
Rosemary's NP experiences has made her passionate about exploring ways that civilians, living in conflict affected areas, can increase participation in their own protection and subsequently strengthen human rights in remote areas.
Brandon McNally
Head of Programming, South Sudan
Brandon McNally
Brandon McNally is the Head of Programme for NP South Sudan. He is passionate and motivated advocate for human rights, social justice and grassroots programming. His work in this field started in his homeland of Canada and then migrated to Nepal and East Africa – first in Kenya and now in South Sudan. Brandon holds an advanced Master's degree in International Relations and Diplomacy from Leiden University.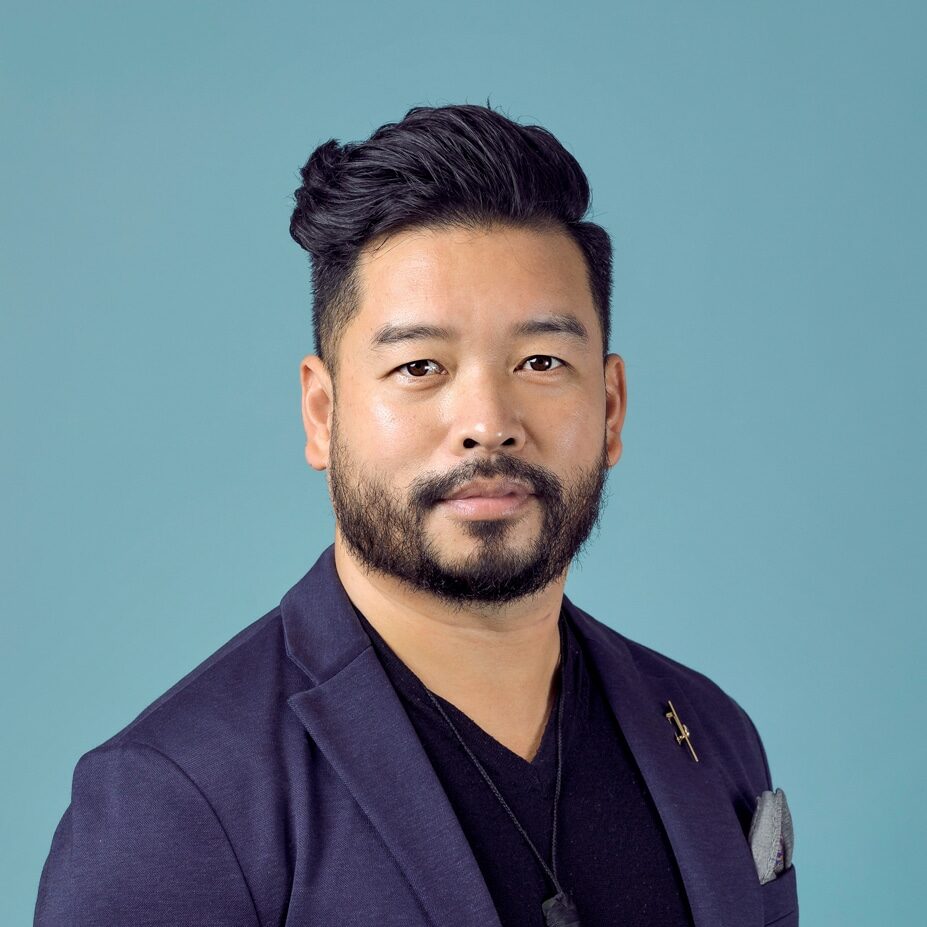 Kalaya'an Mendoza
Director of Mutual Protection, USA
Kalaya'an Mendoza
Kalaya'an Mendoza [He/They/Siya] is a Queer, Hard of Hearing, Filipino American human rights activist, street medic, and community safety and mutual protection trainer. He is an award-winning facilitator of holistic safety and security, as well as a recognized expert in disaster preparedness. He currently resides on occupied Lenape land. Kalaya'an serves as the Director of Mutual Protection at Nonviolent Peaceforce, USA and is the co-founder of Across Frontlines, an organization that works with frontline human rights defenders.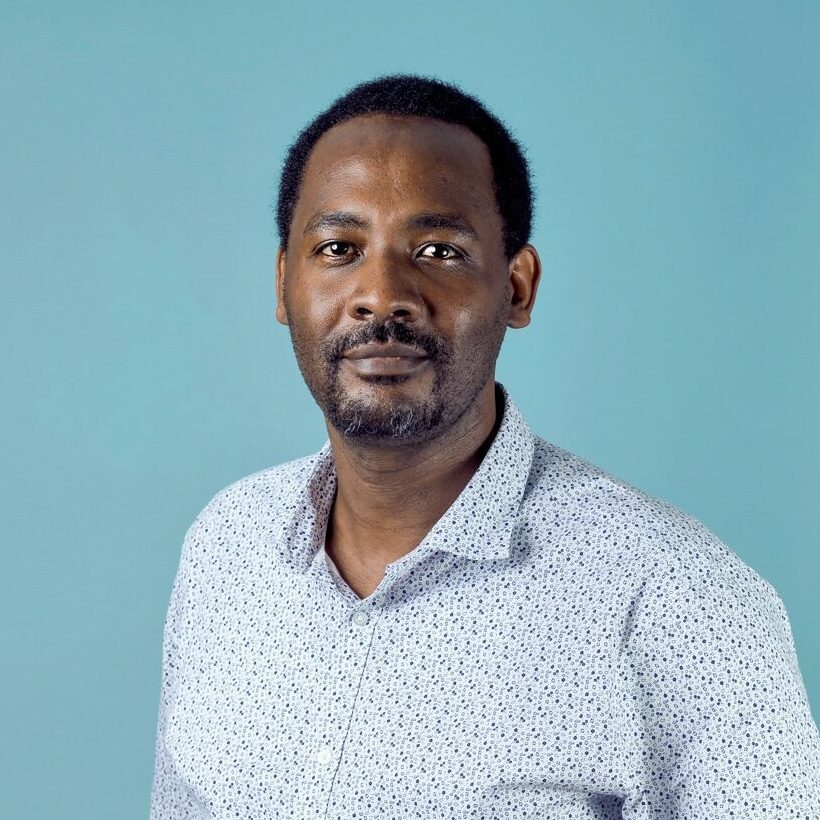 Roger Musafiri
Head of Operations, Sudan
Roger Musafiri
Roger Musafiri is currently the Deputy Head of Mission for Nonviolent Peaceforce Sudan. He comes from International NGO Safety Organization where he served as Head of Operations for the Lake Chad Basin region for 4 years with a long history in Cameroon, CAR, South Sudan, Nigeria and Niger and has worked with Mercy Corps and MSF - bringing a great wealth of experience to support Nnonviolent Peaceforce in Sudan.
Roger has varied background having served both for development programs and in the Banking sector in Finance, HR and Logistics.
Roger holds a bachelor's degree in Economics and a Master of Science in Economics.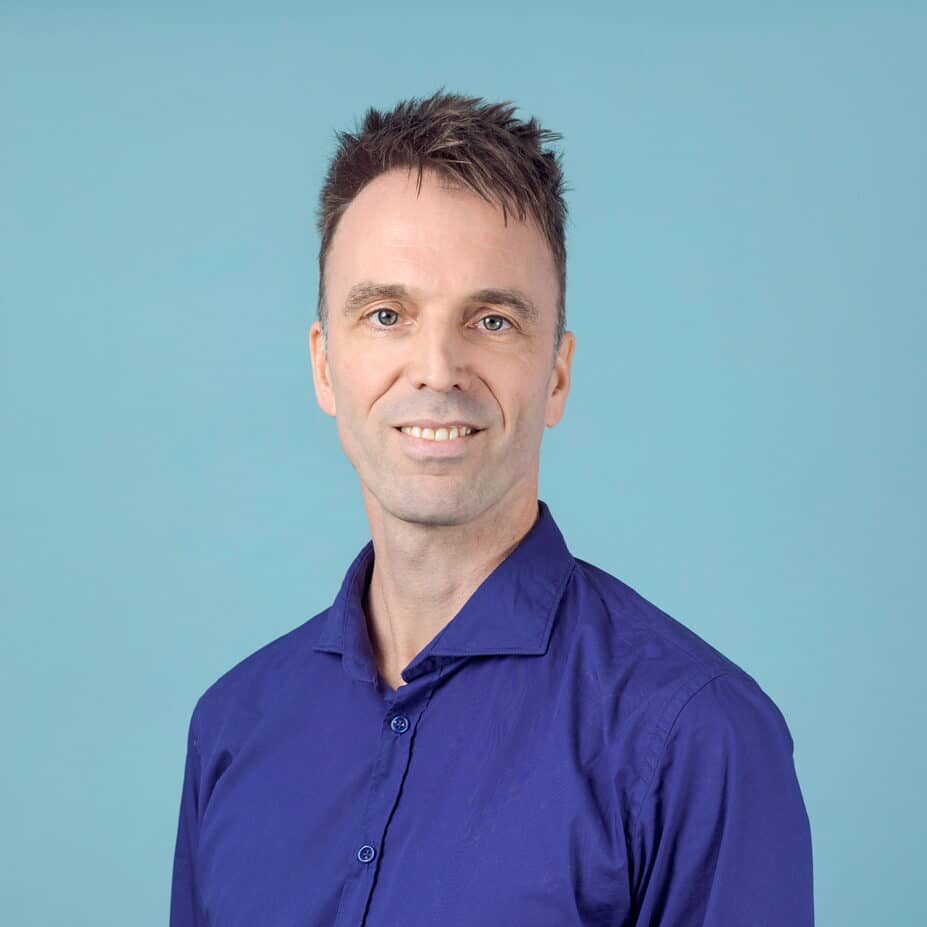 Huibert Oldenhuis
Global Head of Programming
Huibert Oldenhuis
Huibert Oldenhuis currently serves as the Global Head of Programming at NP`s Head Office in Geneva. He has worked in the field of peace and security since 2004, with Peace Brigades International in Indonesia, the UN Regional Centre for Peace and Disarmament in Asia and the Pacific in Nepal, and Nonviolent Peaceforce in South Sudan and Myanmar. He is a former Head of Mission for NP in Myanmar and the (co-) author of various publications on Unarmed Civilian Protection.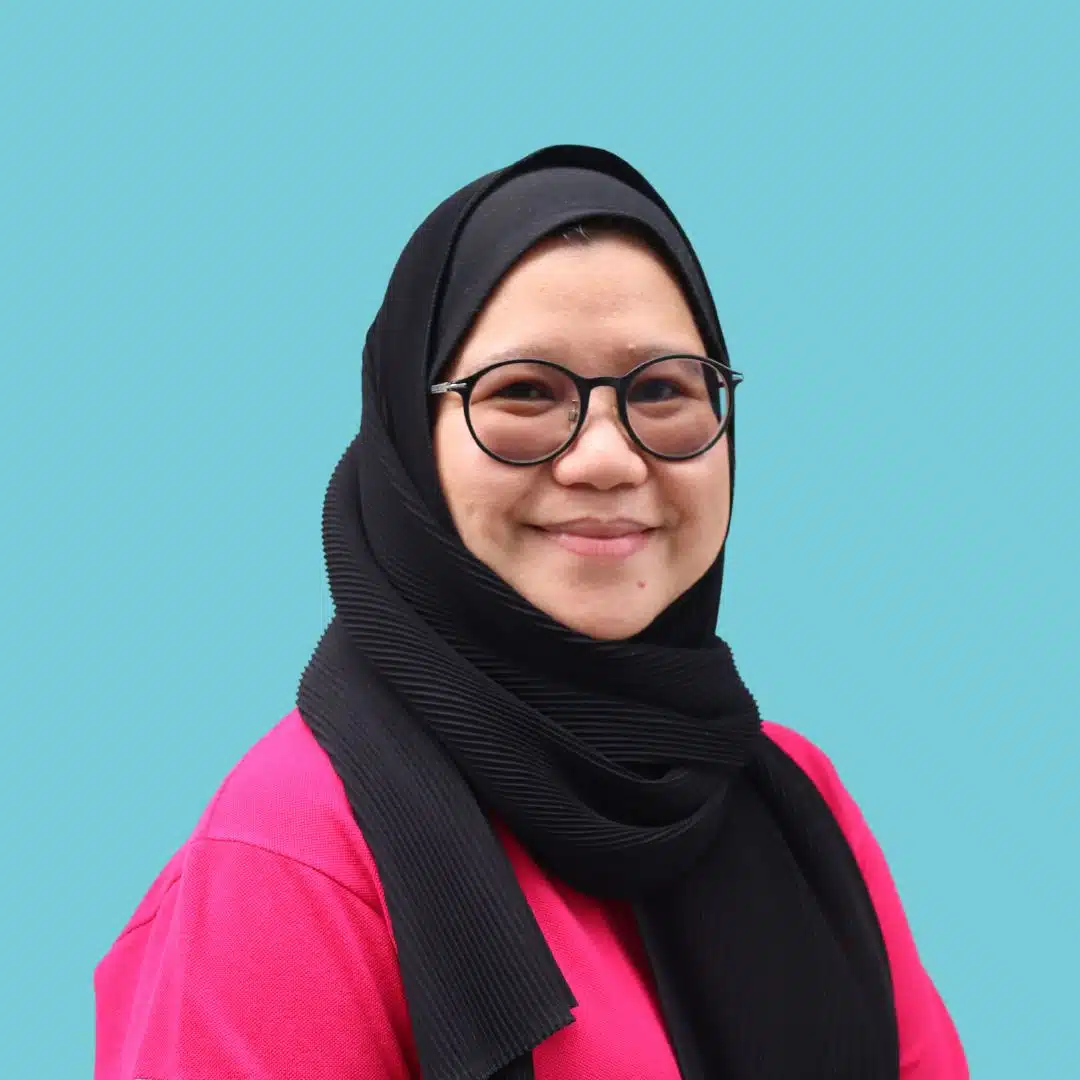 Sinagtala Pangato
Head of Operations, Philippines
Sinagtala Pangato
Sinagtala Pangato is the current Head of Operations and Finance for Nonviolent Peaceforce in the Philippines.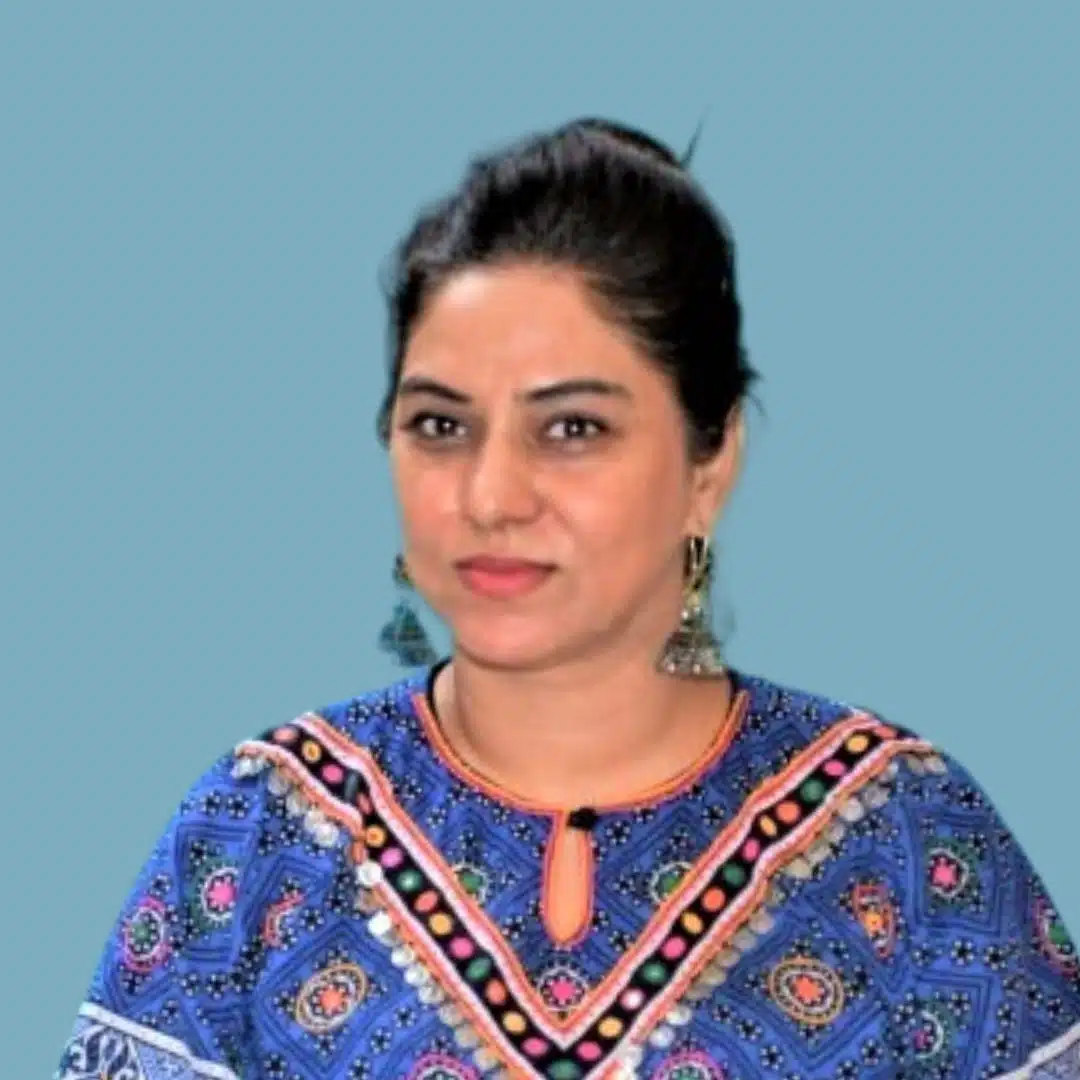 Faiza Riaz
Head of Operations, South Sudan
Faiza Riaz
Faiza Riaz working as Deputy Country Director / Head of Operations - Nonviolent Peaceforce South Sudan. She is a Humanitarian and Development practitioner with more than 18 years of practical experience in Logistic, Human Resource, Finance and Compliance. Specialize in development and implementation of resource mobilization and management strategies; donor relations; oversight and management of multi donor grants; strong professional in the development of donor budgets, analysis, reporting and audits, development of policies and procedures to support Country Operations and proportionately mitigate risks.
Since 2017 with NP South Sudan she has been working on different roles and successfully managing NP South Sudan Country Office finance, budgets, treasury, human resources, procurement, capacity development of national staff and other administrative activities of the Mission and Sub-Offices including Grants and Compliance of all NPSS grants. She has also worked as Compliance and Risk Manager for Action Against Hunger Pakistan and with CARE International Pakistan during emergencies.
She is qualified as a Masters in Professional Accounting – CPA Australia from the University of New South Wales Sydney Australia and Masters in Commerce from University of the Punjab Pakistan. She is currently pursuing CPA Australia Program.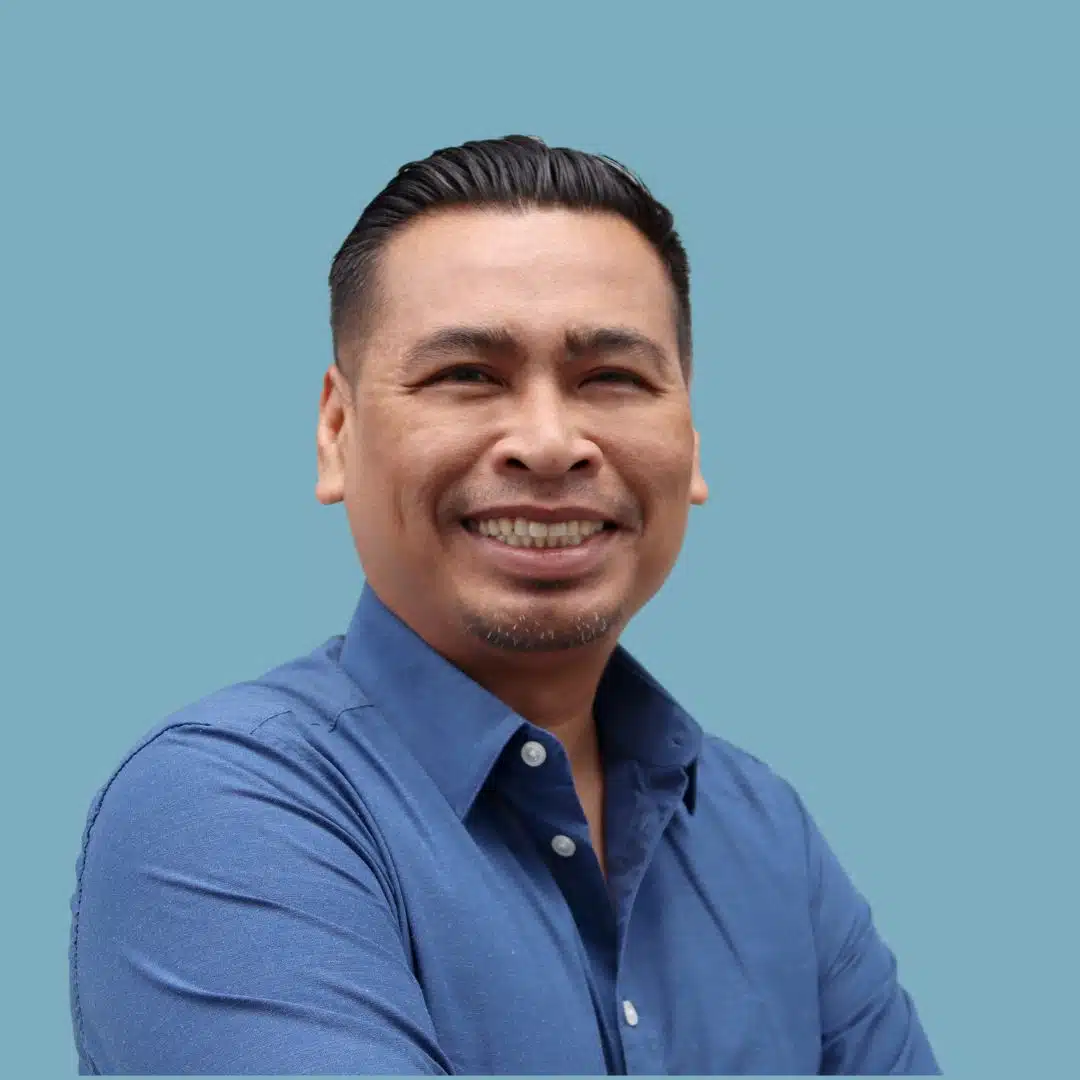 Delsy Ronnie
Head of Mission, Philippines and Regional Representative for Asia
Delsy Ronnie
Delsy Ronnie has 18 years of experience in programming on conflict resolution, research, emergency response and community development, including nine years at senior management level at the country program. He was the director of the social department at Aceh-Nias Reconstruction and Rehabilitation Agency (BBR), the national body of rehabilitation and reconstruction of Aceh and Nias, two provinces of Indonesia, where he oversaw the rehabilitation and reconstruction process on social sector post-2004- Indian earthquake and tsunami. He also has served as National Team Leader for Conflict Early Warning and Early Response in Indonesia. Before joining with Nonviolent Peacefore, he led Muslim Aid Myanmar from 2013 - 2015. Ronnie has worked extensively on the peace process in Southeast Asia, including Indonesia, the Philippines, Thailand, and Myanmar. He has a doctorate from the University of Helsinki with the research focus on the peace process in Aceh.
Ronnie has served as Head of Mission in the Philippines since November 2015.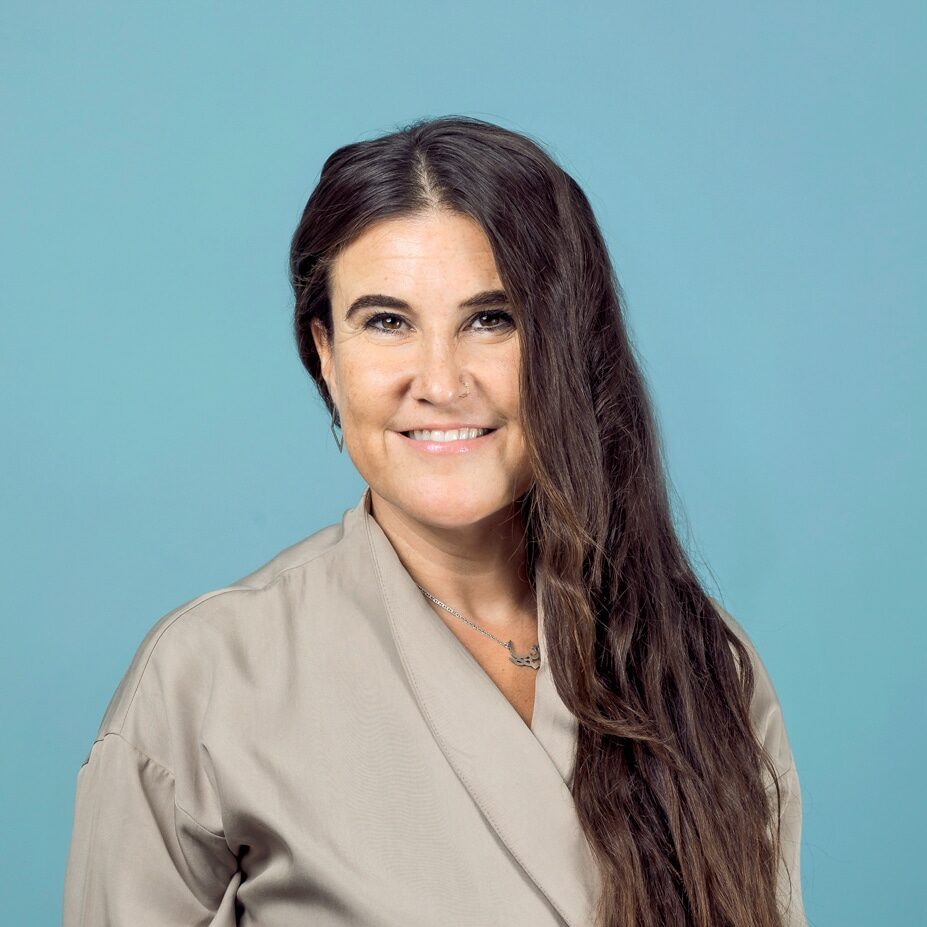 Tanya Walmsley
Head of Mission, Ukraine
Tanya Walmsley
Tanya Walmsley (She/Her) is the Head of Mission for NP Ukraine. She joined Nonviolent Peaceforce in 2017 as the Head of Mission for Iraq. In 2021, Tanya worked with the NP USA Country Office as Technical Advisor during the uprisings for Black lives against white supremacist violence. In 2022, she worked as the Start-up Director for NP Sudan.
She is a passionate advocate for human rights with a wide range of experience in protection and peacebuilding in countries across West and East Africa and the Middle East, exploring how Unarmed Civilian Protection can be co-created and succeed in vastly different situations of conflict and violence.
Tanya holds an MA in Conflict Resolution from the Department of Peace Studies at Bradford University, UK.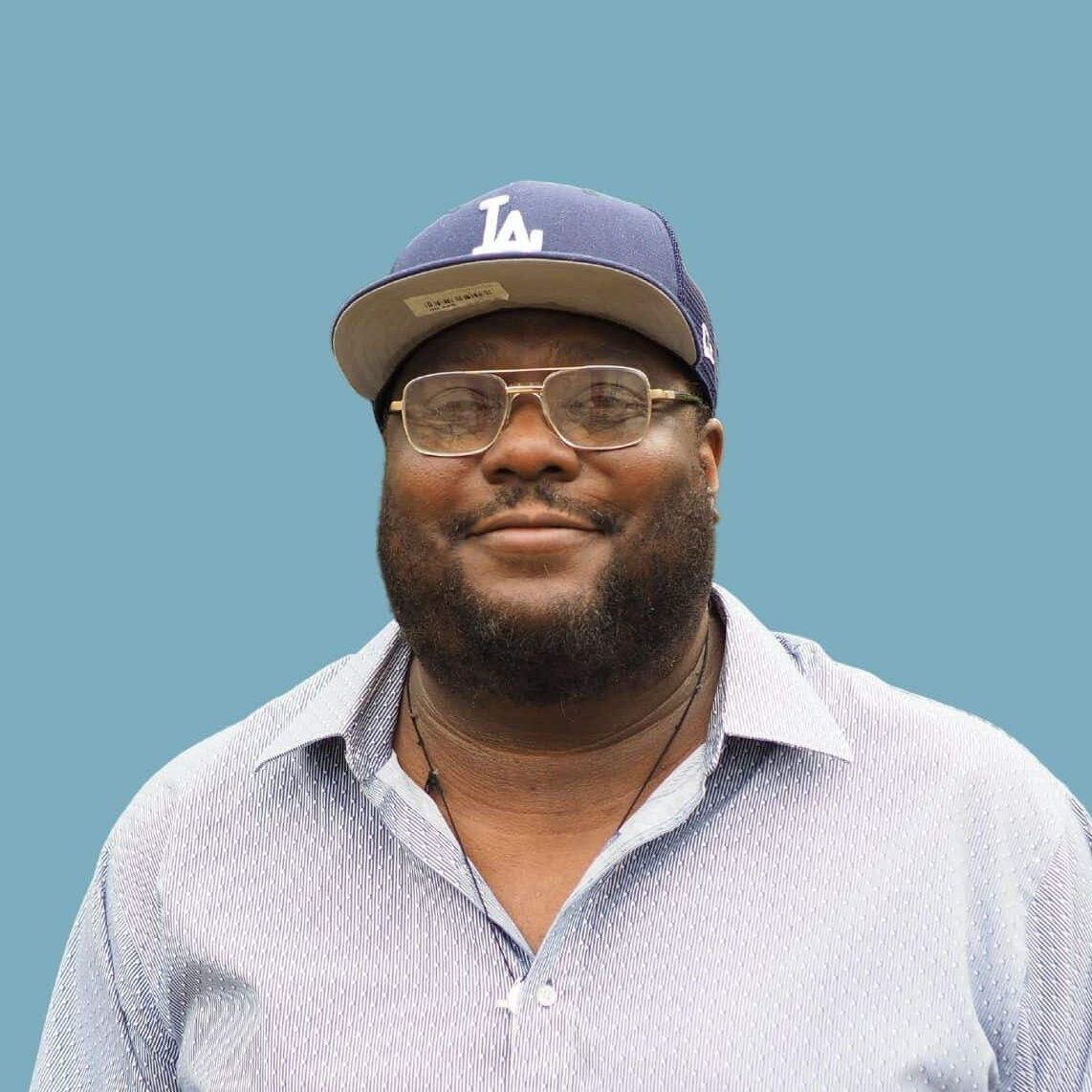 Will Wallace
Director of Community Peace Building, USA
Will Wallace
Will Wallace is a 25+ year veteran of youth and community work in North Minneapolis, Minnesota, USA. He was part of the creation of the 2008 City of Minneapolis Blueprint for Action to Prevent Youth Violence. He has been a voice for engagement between police and community during times of crisis, such as the police shooting of Mr. Jamar Clark. Will has also consulted with the Minneapolis Public Schools for many years working with K-8 students promoting healing from the traumas of poverty, racism, and community violence. His unique expertise in working with youth who have been raised in situations of violence and trauma and have then become involved with gangs and/or the justice system. This experience was foundational to the development and launch of the North 4 Program in 2010 and to its successful operation over several years. Will Wallace holds a Global Career Development Facilitator certification, and has both participated in and led multiple trainings on youth violence prevention, mediation, healing from racial trauma, community engagement, trauma informed care, and related topics.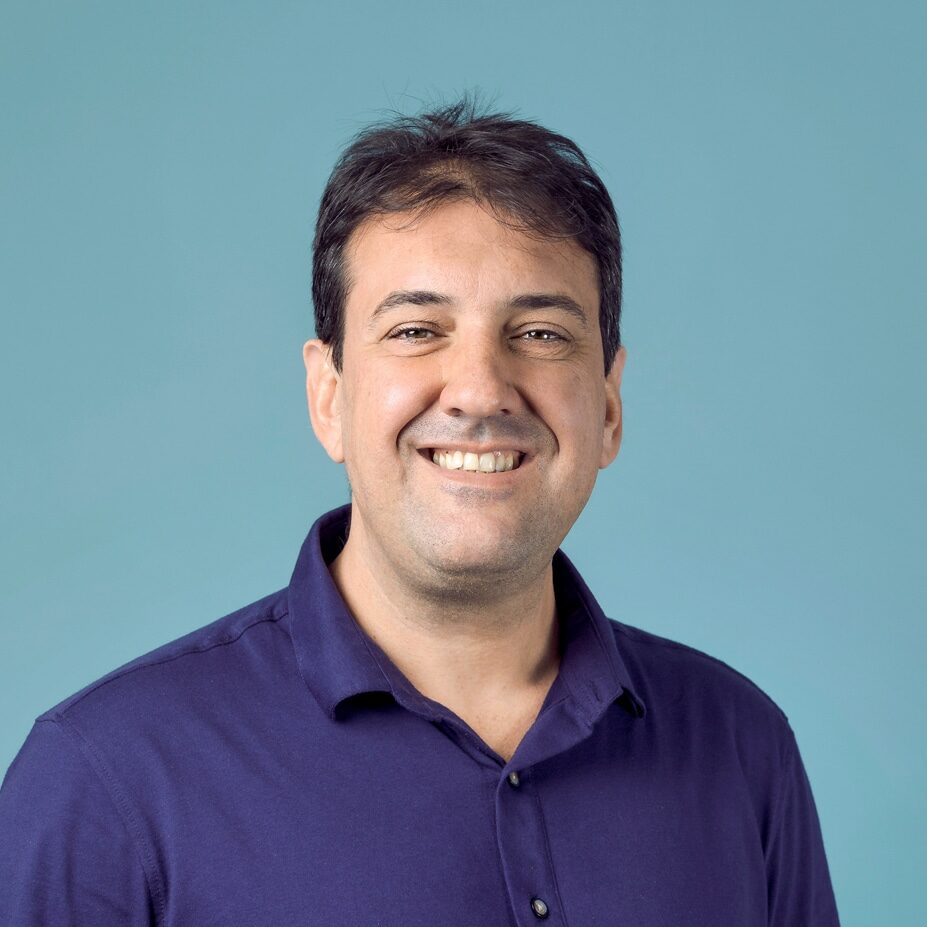 Thiago Wolfer
Head of Mission, Iraq
Thiago Wolfer
Thiago Wolfer is from Rio de Janeiro, Brazil. He has extensive experience in managing, designing, directing and implementing programmes of protection of civilians affected by armed conflict in different parts around the world. Thiago has a major in International Relations, a post bachelorship in International Politics and a Master's Degree in Peace Studies and Conflict Transformation at the University of Basel in Switzerland. He joined NP in 2007 and has worked in ever since with the organization in a number of country programes including Guatemala, Sri Lanka, Philippines, Syria, United States and South Sudan. He previously served as Head of Mission for Nonviolent Peaceforce in South Sudan. Thiago is committed to his work and believes in Unarmed Civilian Protection as an alternative to transforming conflict together with communities.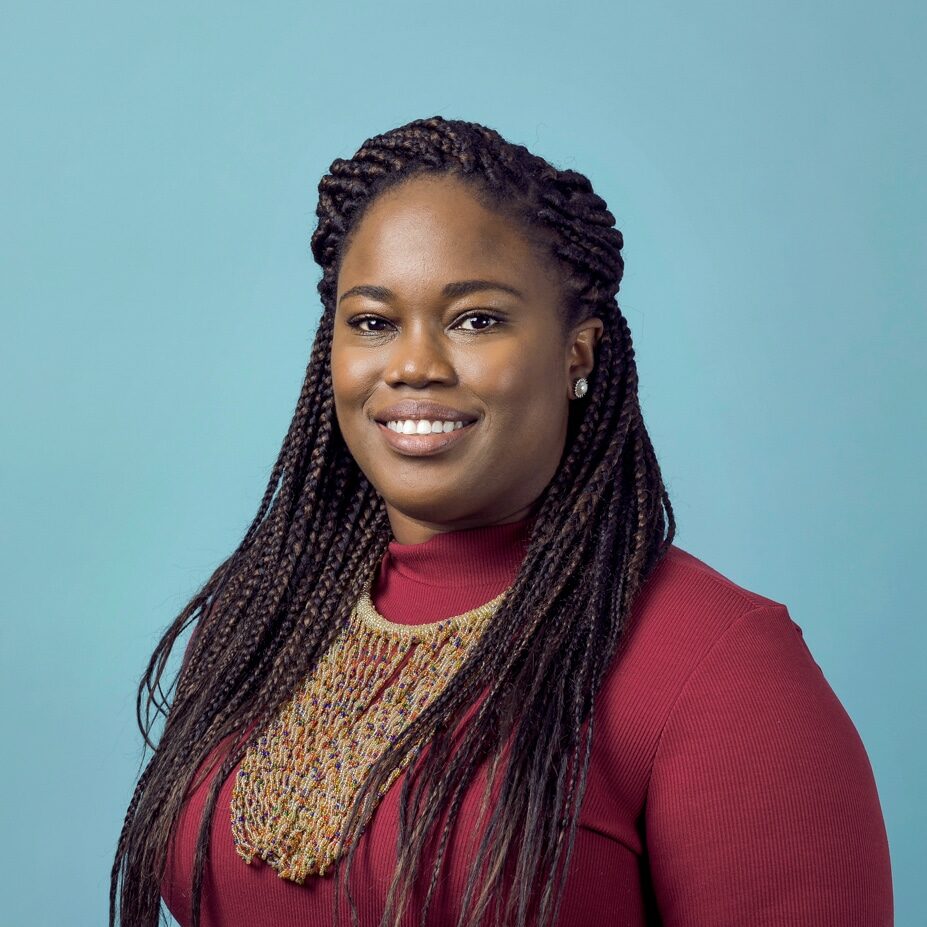 Gloria Jarrett Yatassaye
Global Head of People, Culture & HR
Gloria Jarrett Yatassaye
Gloria Jarrett Yatassaye currently serves as the Global Head of People, Culture and HR at Nonviolent Peaceforce. She previously held the post of Global HR Manager at NP Head Office since Oct 2019.
Gloria has a varied background having served both non-profit organisations and for-profit corporations in the areas of education, finance, and now conflict response and resolution. She is thrilled to use her skills in talent acquisition, relationship building, and creating a 'people first' culture to continue building a world-class team at NP.
Her focus will be partnering closely with all teams across our growing global organisation to build bridges and form connections that will enable our staff to accomplish the best work of their lives.
She is looking forward to having genuine conversations with employees on how she can help in their NP journey and continue improving communications to further enhance awareness of company initiatives and culture progress.
Gloria holds a Bachelor of Science degree in International Business and a Master of Business Administration (MBA).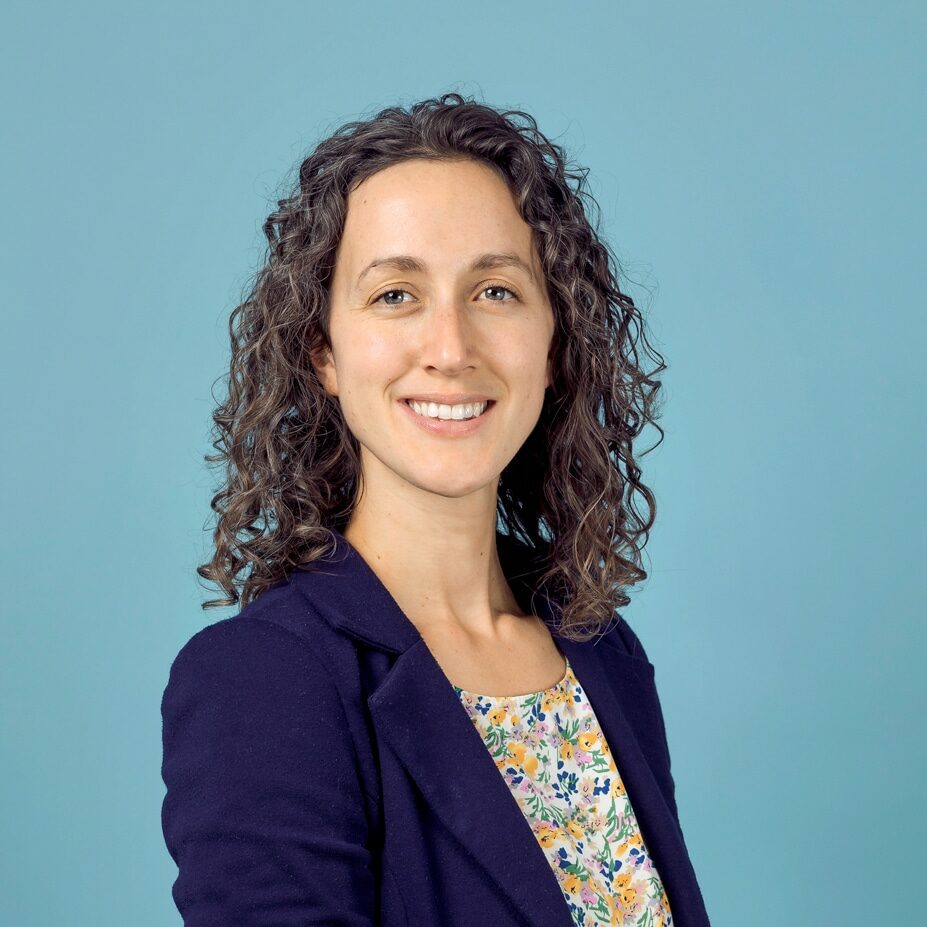 Anna Zaros
Director of Organizational Advancement
Anna Zaros
Anna Zaros (She/Her) previously held a number of leadership and development positions and has worked as the Director of Development at Mary's Pence, Director of Development and Communications at the Domestic Abuse Project, and her latest position was as Head of Donor Engagement at the Center for Victims of Torture (CVT), where she worked for the past four years. During her time at CVT, Anna was a member of the Diversity, Equity and Inclusion Working Group, where she provided leadership, planning and implementation to create a diverse, equitable and inclusive organization.
Anna holds a Masters in International Peace Studies from the University of Notre Dame in Indiana and a mini-MBA for Nonprofits Certificate and a Fundraising Certificate from Opus College of Business at the University of St. Thomas. Anna has worked with peacebuilding organizations in Mindanao, the Philippines, and as a case worker for victims and survivors of sex trafficking in Minnesota and has had her journal articles on this work published in scholarly journals.
Board of Directors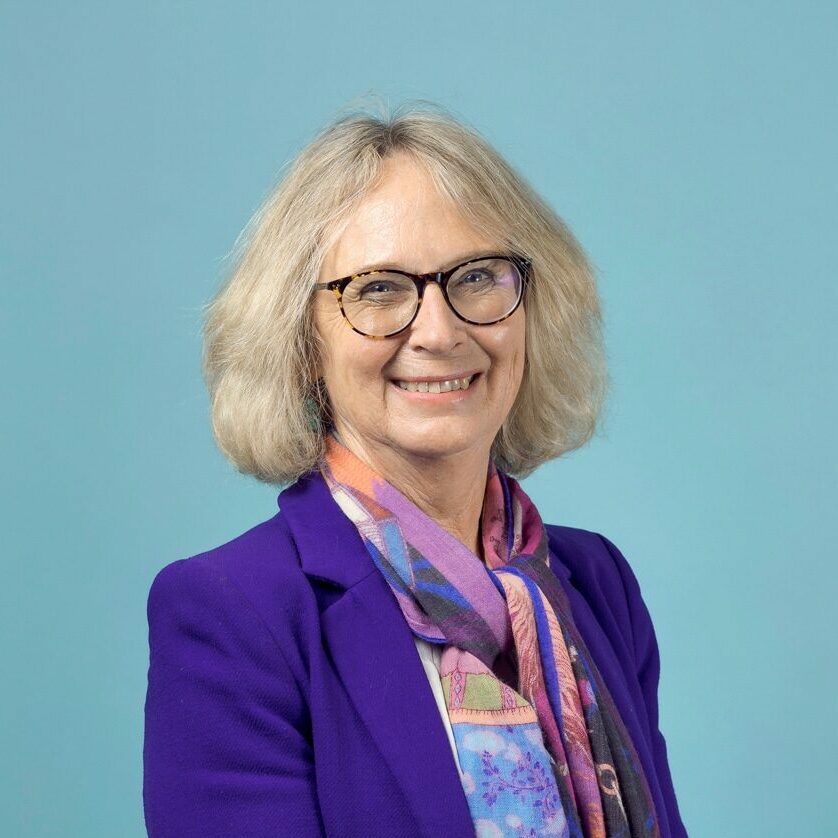 Lucy Nusseibeh
Board Chair, Palestine
Lucy Nusseibeh
Lucy Nusseibeh is the founding director of Middle East Nonviolence and Democracy (MEND), a nongovernmental organization that educates grassroots political leaders, Palestinian youth, their teachers and their families about nonviolence and democracy. Previously, Nusseibeh taught in the Philosophy and Cultural Studies Department in Bir Zeit University, headed the Palestinian Centre for the Study of Nonviolence, and held a fellowship in the Women and Public Policy Program at the John F. Kennedy School of Government of Harvard University. She is married to Sari Nusseibeh.
Deepa Sureka
Board Vice Chair, USA
Deepa Sureka
Based in San Francisco, Deepa Sureka is a result-driven business leader, entrepreneur and investor with experience in consumer tech, marketplace, retail, generative AI and tech-enabled marketing and advertising. As the COO of Rakuten, she built a culture of growth with care to drive business and stakeholder success. Her expertise is in business management, M&A, marketing, sales, people and culture. 
Presently, Deepa advises global start-ups leveraging AI technology to expand and build consumer products and services.
Growing up in India, Deepa was inspired by the teaching of nonviolence and human resilience. She dreams of a world built on empathy, understanding and respectful disagreements.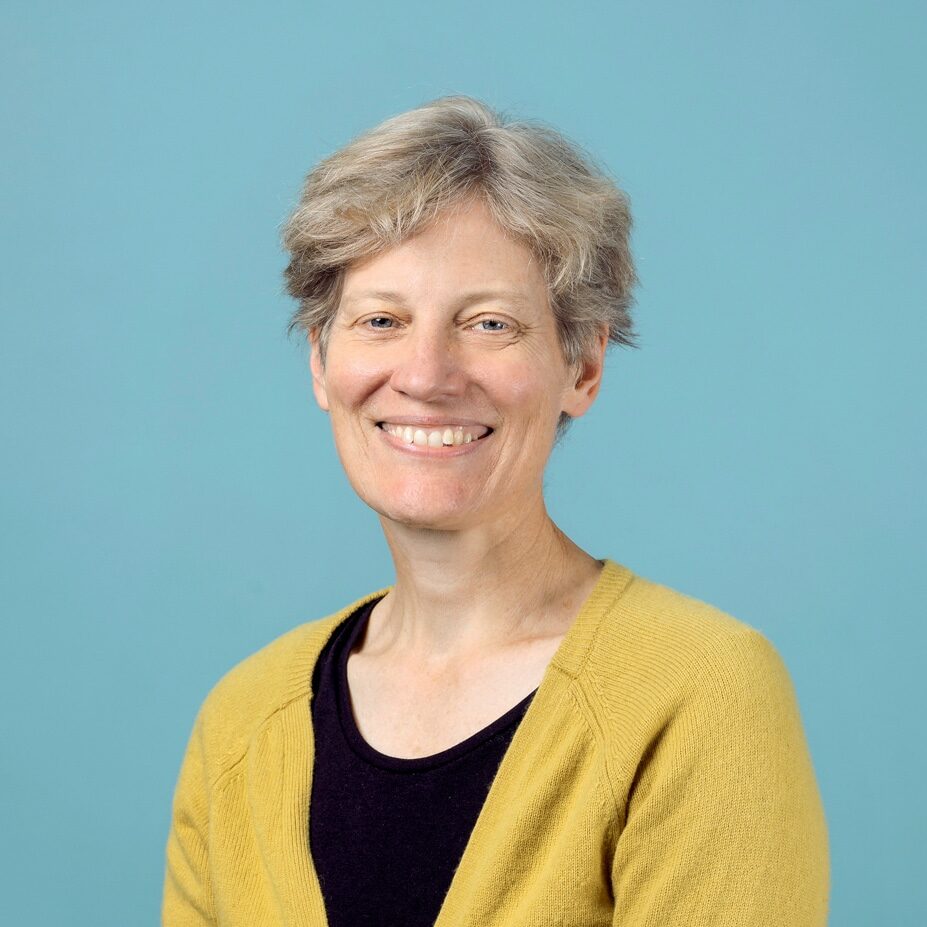 Rachel Julian
Board Secretary, UK
Rachel Julian
Dr Rachel Julian has been working in peace and nonviolence for over 25 years, and is Senior Lecturer in Peace Studies at Leeds Beckett University in the UK. She worked for Nonviolent Peaceforce from 2002-2007, as European Coordinator and International Fundraising Director. She has a PhD from Leeds Beckett University in Peace Studies and has given presentations, talks and written extensively on unarmed civilian protection. Rachel is running the first research council funded UCP research in Myanmar and teaching Civilian Protection on the MA International Human Rights Practice. Rachel a facilitator for the Unarmed Civilian Protection course with UNITAR and is also a board member of Peace News Trust.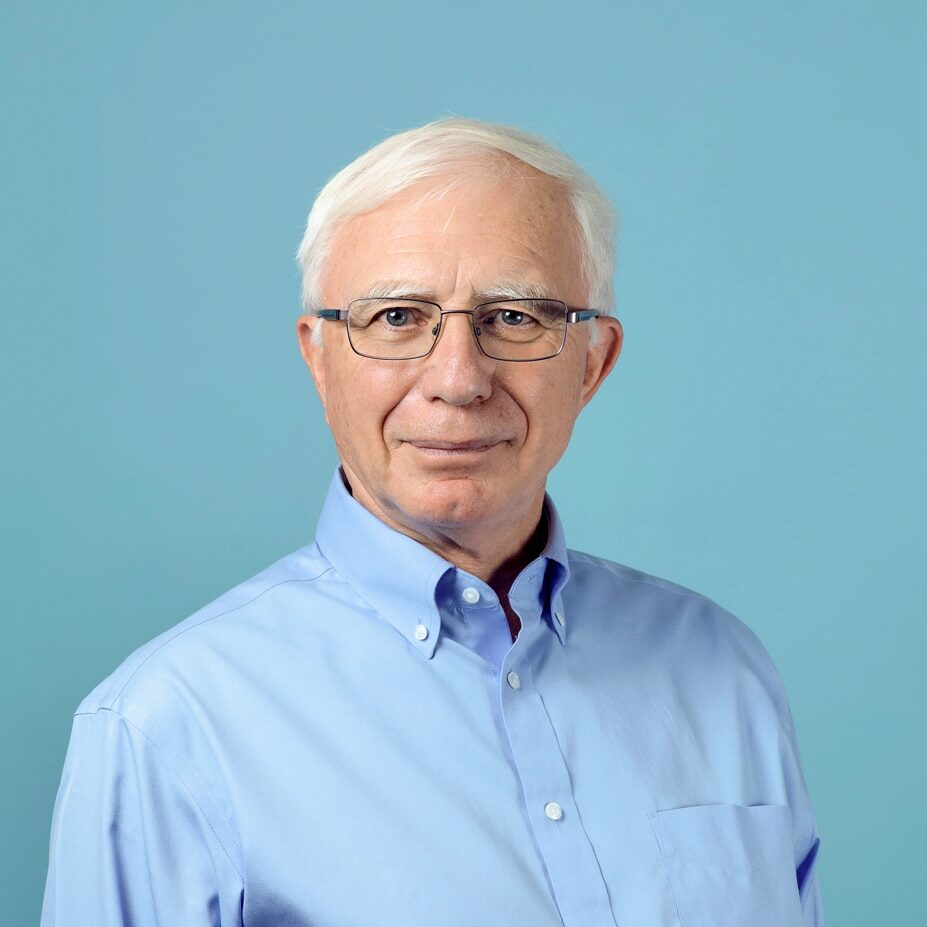 Brian McLeod
Treasurer, USA
Brian McLeod
Brian McLeod is an American citizen who worked his way up the ranks at Merck, and eventually became Senior Vice President in Marketing.  Since retirement, he has been involved in the nonprofit sector, and active on several Boards. Board work and managing large companies have taught him to manage, listen, engage, compromise where necessary for relationship building, and team work.  Strategy planning is one of his key strengths.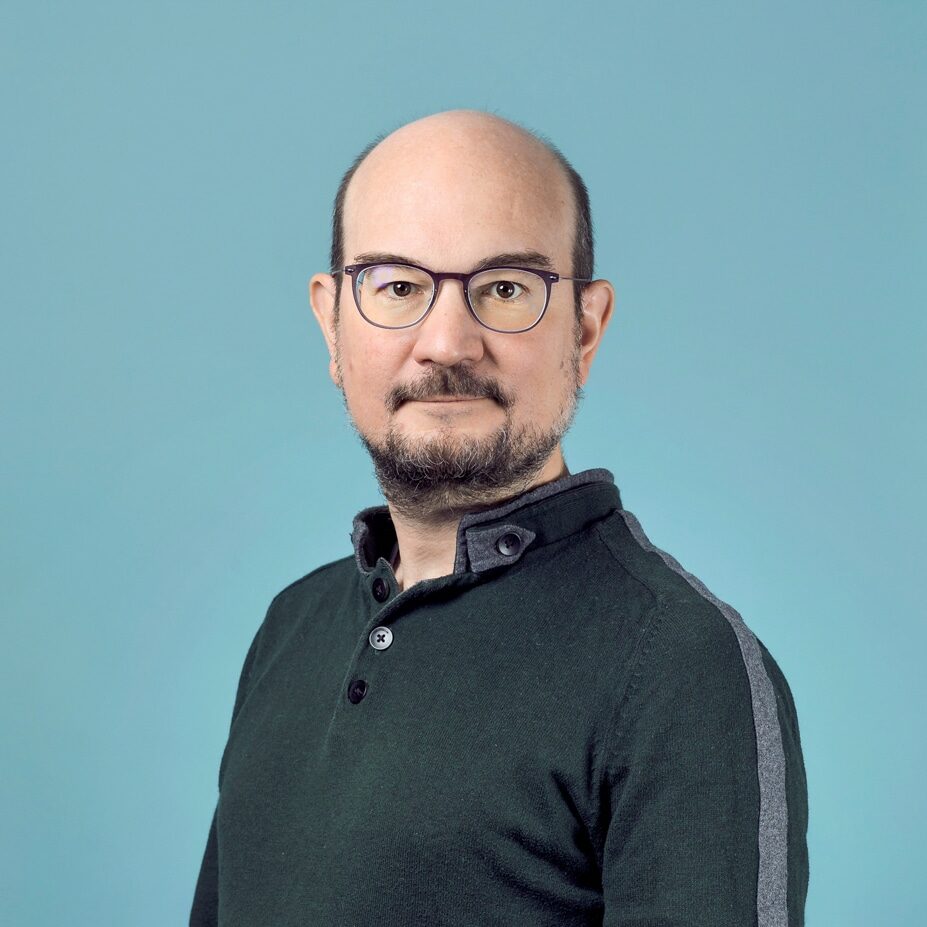 Jérôme Elie
Board Member, Switzerland
Jérôme Elie
Jerome Elie has developed expertise on humanitarian affairs  and  forced  displacement  through  15 years  of  experience  within  academia,  the  United  Nations  system  and  the  NGO  community,  at headquarters and field level. He holds a PhD in International Relations and History from the University of Geneva. He has published in various journals, including the Refugee Survey Quarterly, Global Governance, Forced Migration Review and the Oxford Handbook of Refugee and Forced Migration Studies.  Most recently,  working  with  a  global  civil  society  network,  he  has  closely  followed  and contributed (from an NGO perspective) to global policy processes on forced     displacement, including the  Global  Compact  on  Refugees,  the  High-Level  Panel  on  Internal  Displacement,  and  debates  on displacement related to climate change and disasters.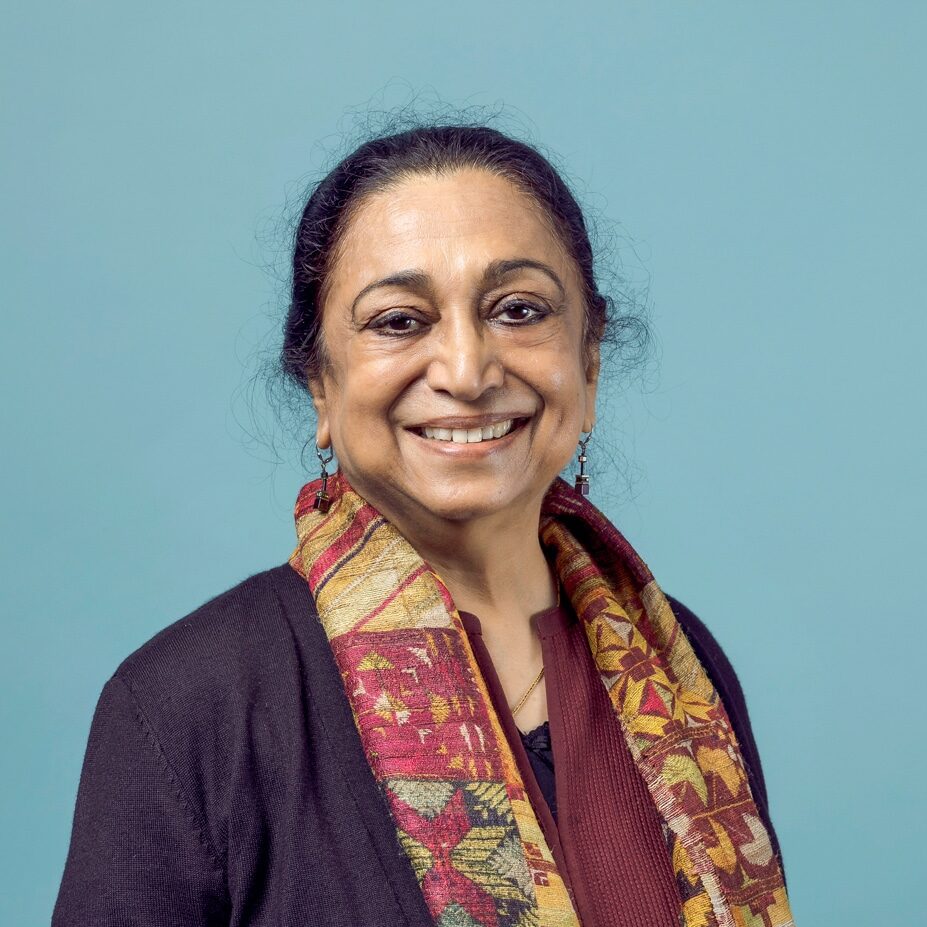 Meenakshi Gopinath
Board Member, India
Meenakshi Gopinath
Meenakshi Gopinath is currently Founder and Director of WISCOMP (Women in Security, Conflict Management and Peace), an initiative that seeks to promote the leadership of South Asian women in the areas of peace, security and regional cooperation. She is also Chair, Board of Governors, Centre for Policy Research (CPR) and Principal Emerita of Lady Shri Ram College. She has been a member of the University Grants Commission (UGC), India.
Dr. Gopinath was the first woman to be nominated to the National Security Advisory Board (NSAB) of India. She is a member of multi-track peace initiatives and people-to-people dialogues in South Asia. She has authored among others Pakistan in Transition, and co-authored Conflict Resolution – Trends and Prospects, Transcending Conflict: A Resource book on Conflict Transformation and Dialogic Engagement and has contributed chapters and articles in several books and journals on Gandhi, the politics of Pakistan, Conflict Resolution, Gender and Peace Building et al. Her interests include issues of human rights and gender, conflict transformation and Buddhist and Gandhian philosophy and the performing Arts.
In recognition of her contribution to the field of women's education and empowerment, she has received several awards including the Padma Shri Award, Indira Priyadarshini Gandhi Award, the Rajiv Gandhi Award, the Mahila Shiromani Award, the Delhi Citizen Forum Award, Qimpro Platinum Standard Award, Celebrating Womanhood South Asian Recognition Award, International Lifetime Achievement  Award – 2009, the  L.M. Singhvi  fellowship Award at the David Davies Memorial Institute of International Studies (DDMI), University of Wales, Aberystwyth, Visiting  MacArthur Senior Fellow at Non Traditional Security (NTS) Studies Centre, Nanyang University, Singapore, Award of the Honorary Doctorate Degree of Letters (Honoris Causa) La Trobe University, Australia, Distinguished Alumna Award, by Lady Shri Ram College for Women, University of Delhi, Nirbhaya Puraskar 2017 among others. She was Distinguished Visiting Scholar, School of Social Sciences, Monash University (2015)
Dr. Gopinath serves on the Governing Boards of research institutes, NGOs, educational institutions and corporate bodies. She also is a member of the Nonviolent Peaceforce - International, on the Council of UPEACE– a UN Mandated University, Asian University for Women, Shri Ram Foundation, Track Two initiatives in the South Asian region, Editor in Chief, Peace Prints- A South Asian Journal of Peacebuilding, New Delhi, and others. She has been a Fulbright scholar and has received several fellowships.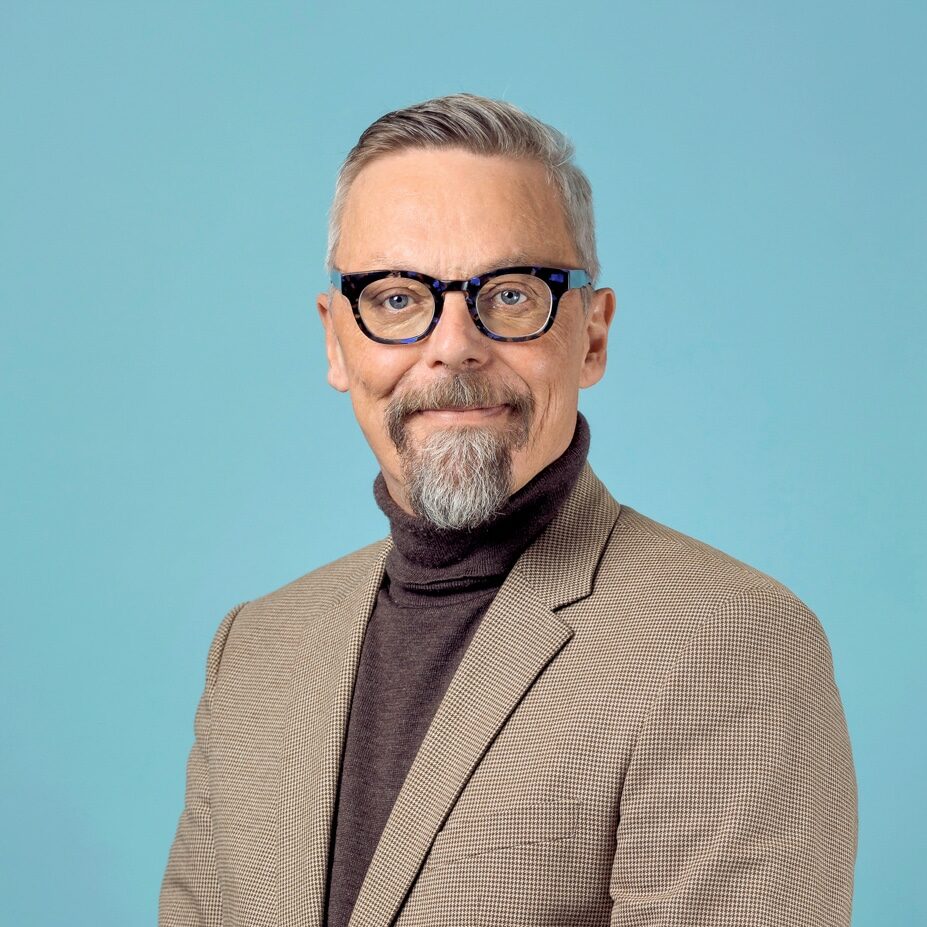 Thomas Kurmann
Board Member, USA
Thomas Kurmann
Thomas Kurmann is a Strategic Philanthropy professional with more than 20 years of experience. He joined Doctors Without Borders/Médecins Sans Frontières (MSF) in 2004, first as Communications and Fundraising Director of the operational center in Switzerland and then as Fundraising Director in Germany. Prior to joining MSF, Thomas was the Communications Director at Terre des hommes, a children's aid foundation.
Thomas is teaching Fundraising, Strategy and donor journey mapping and other strategic management and fundraising tools at international conferences and academic institutions in Switzerland. Before his Fundraising career, Thomas worked as a freelance journalist and PR professional, and as a dramaturg for a small theatre.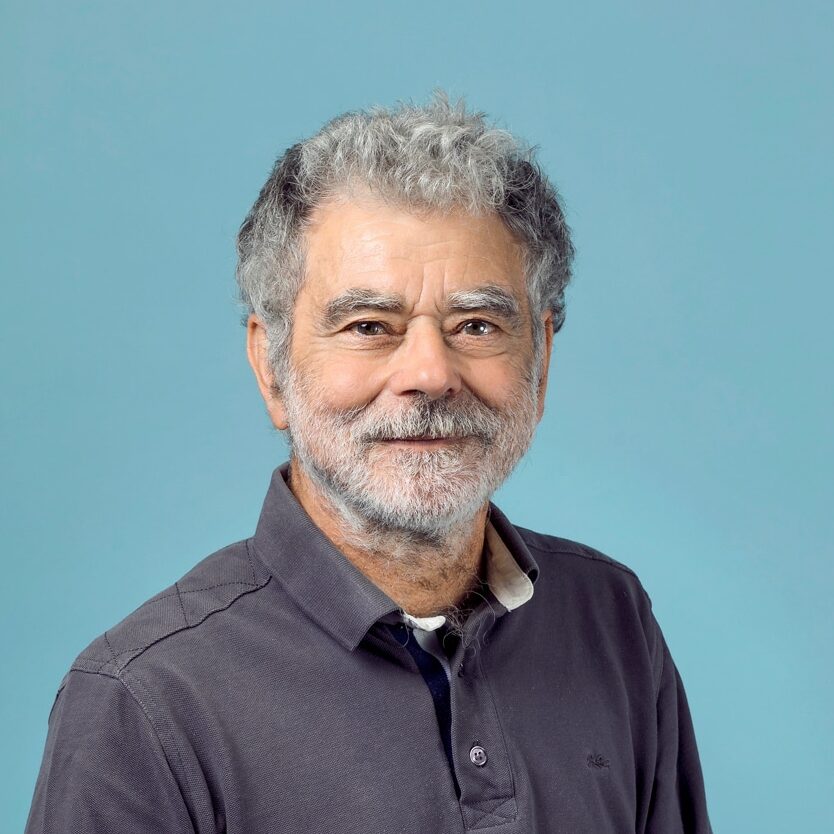 Francois Marchand
Board Member, France
Francois Marchand
Francois Marchand has worked as a freelance engineer, creator and manager of a consultancy company, project manager, and revenue risk director. Marchand has been retired as of March 2016.
Since 1970, Marchand has been an active participant in nonviolent movements, such as the Larzac nonviolent struggle and the French nonviolent movement (MAN = Mouvement pour une alternative non-violente). He is the creater and co-president of Non-violence XXI, a French NGO that gathers the main French nonviolent organizations (MAN, MIR, Arche, PBI-France, research, educational and training centers, magazines) in order to collect funds from donators and foundations. Marchand is also a member of the redaction commitee of the magazine "Alternatives nonviolentes (ANV)."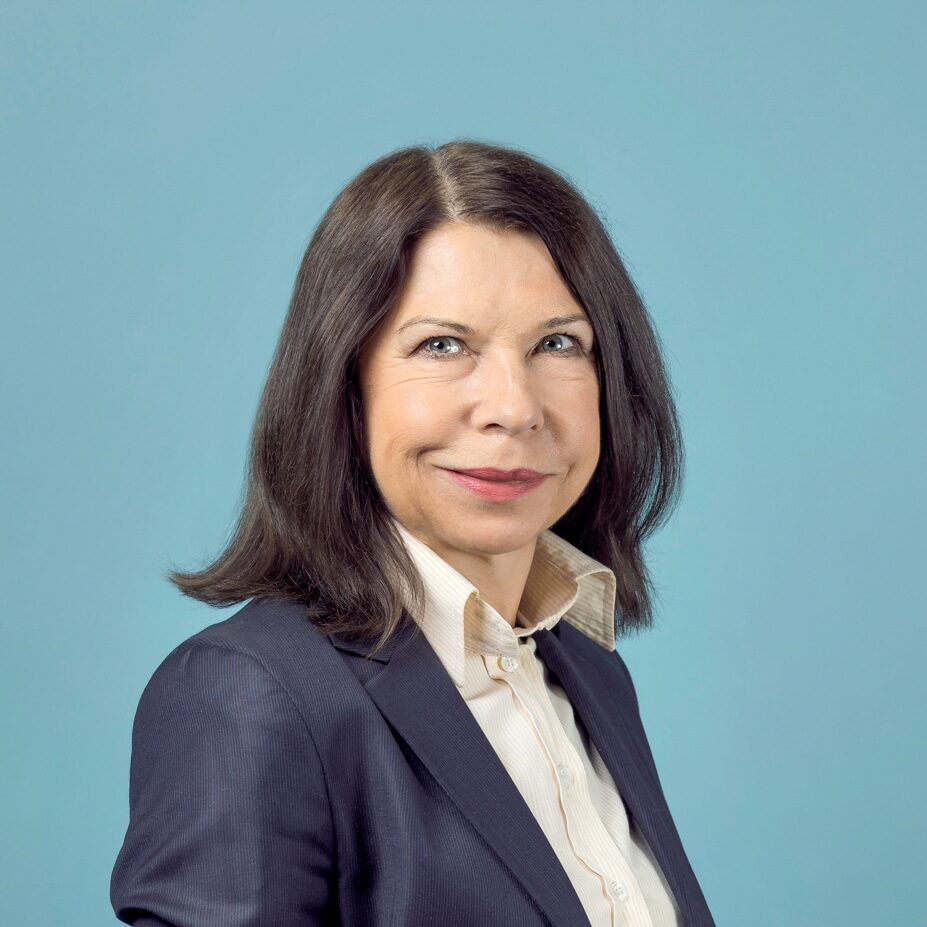 Anna Matveeva
Board Member, UK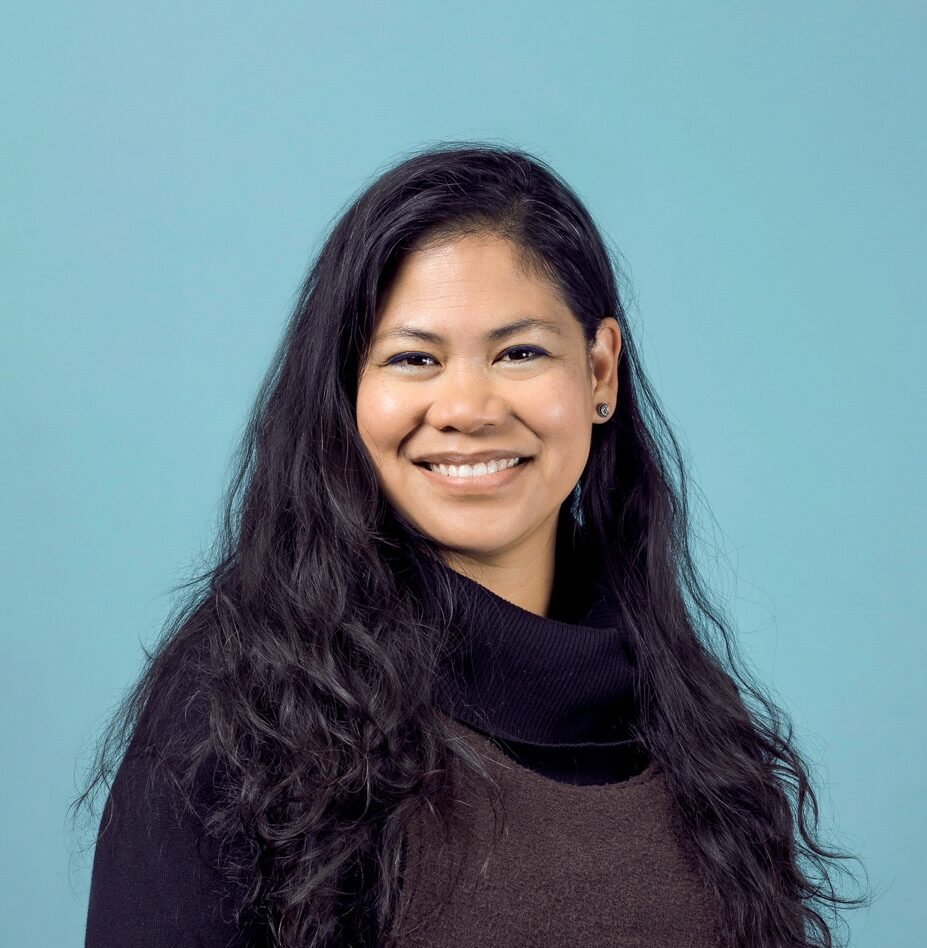 Tiffany Tool
Board Member, USA
Tiffany Tool
Tiffany Tool works for IPEN, an international environmental organization that focuses on chemicals since 2016. Prior, she worked for the United Nations High Commissioner for Refugees in the Iraq and Yemen operations. She is a humanitarian worker specializing in communications, development, conflict resolution, intercultural dialogue, and community protection. She has worked with Peace Brigades International in Indonesia (West Papua), Nonviolent Peaceforce in South Sudan, and Peacewokers in Gaza and South Korea. She holds a Bachelor's degree in Political Science and a Master's degree in Public Affairs from the University of Texas at Dallas. She is also a board member for the Metta Center for Nonviolence and Peaceworkers USA.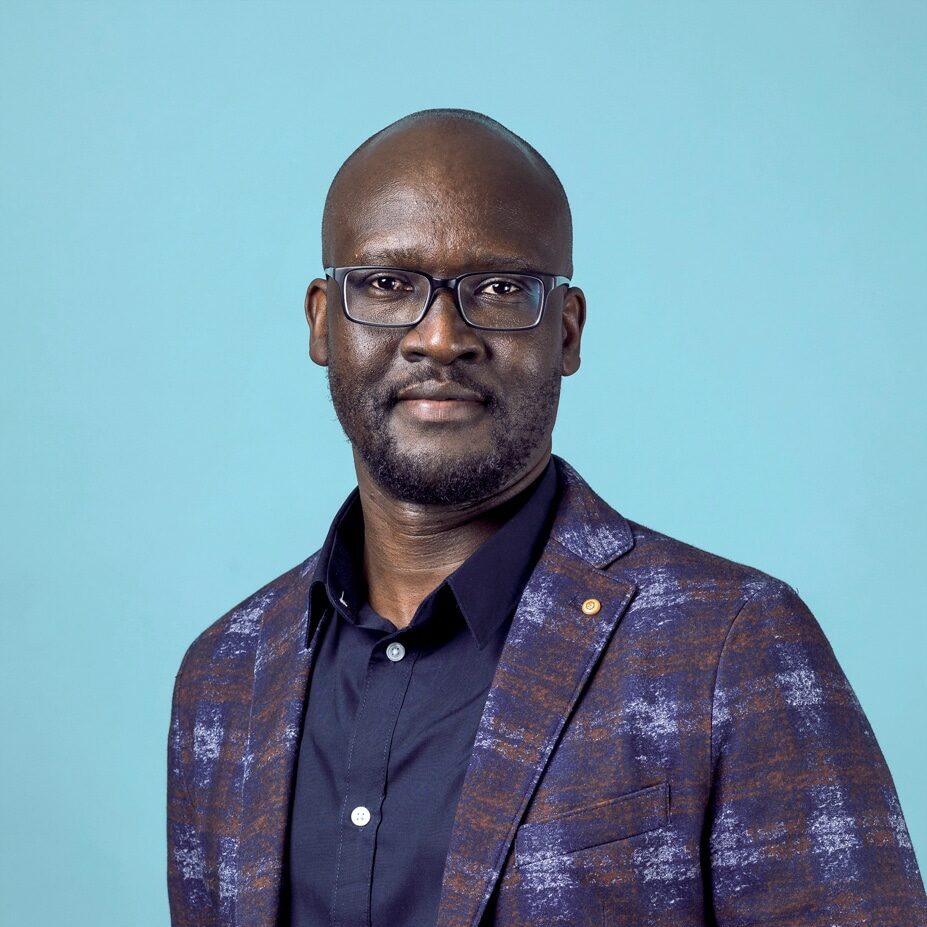 Isaiah Kipyegon Toroitich
Board Member, Switzerland
Isaiah Kipyegon Toroitich
Passionate about human rights, peace, justice, environment, sustainable development and international humanitarian and development policy, and the intersection between them and contemporary societal issues, Isaiah Kipyegon Toroitich currently works at the Lutheran World Federation (LWF) in Geneva, Switzerland as Head of Global Advocacy, where he serves also as the Head of the Actions for Justice Unit. He leads the organization's policy and advocacy work on climate change and environment, human rights, gender justice and peace and interfaith action. He coordinated the organizations work and engagement with the United Nations in Geneva and in New York. He is the co-chair of the UN Global Protection Cluster's Task Team on Human Rights Engagement and a member of the UN Inter-agency Standing Committee's Result Group 3 on Advocacy.
Before joining the LWF, Isaiah worked with the ACT Alliance as the Head of Advocacy and Development Policy, and before that, with Norwegian Church Aid in Eastern Africa, as the policy officer for economic and climate justice. Earlier on in his career, Isaiah worked as an activist, community organizer, high school teacher, a journalist and an education and communications specialist. He has co-authored, edited or otherwise contributed to several publications including: Action for Justice, from Local to Globe (LWF Advocacy framework), The Paris Climate Agreement, towards a climate-friendly future; Climate change and labour: impacts of heat in the workplace; The Youth Climate Change Handbook; Women's Rights as Human Rights in Kenya: A contradiction between Policy and Practice; Communicating Development; and Moving Forward Together for a Just World, among others. Isaiah is from Kenya and holds an Executive Masters in Advocacy in International Affairs from the Geneva Graduate Institute, a Master of Arts degree in Development Communications from Daystar University and a Bachelor of Education degree from Kenyatta University.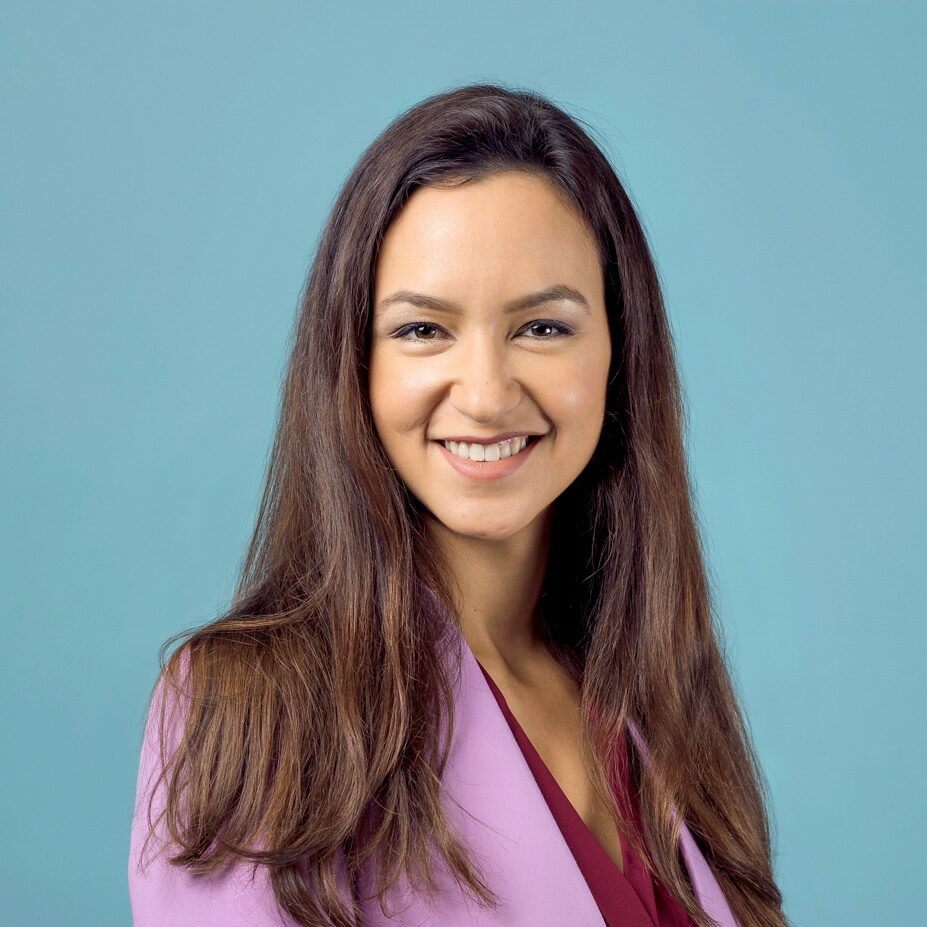 Gabriëlla Vogelaar
Board member, Netherlands
Gabriëlla Vogelaar
Gabriëlla Vogelaar is an Academy Fellow at the Netherlands Institute of International Relations 'Clingendael' since 2019. She coordinates training programmes for foreign diplomats and other professionals skilled in international relations. Her focus areas include negotiation, mediation, diplomacy, pre-deployment training and international security. She worked in the field of peacebuilding and conflict prevention since 2010. Prior to joining the Clingendael Institute, she worked at the Global Partnership for the Prevention of Armed Conflict (GPPAC), an international NGO, as a Project Manager and Training & Capacity Building Coordinator. Gabriëlla led projects to improve policies and practices in the field, through which she built up her expertise on the EU, human security, civil-military cooperation, security sector development and Mali. She is also the author, editor-in-chief and co-editor of two books on peacebuilding and human security. Her achievements include the publication of a scientific article in the Journal for Regional Security, on EU support to security sector reform in Mali. In addition, she is currently a Board Member of the United Network of Young Peacebuilders (UNOY).
She holds a Masters Degree in International Relations from Utrecht University and an honours Bachelors degree in Social Sciences from University College Utrecht. Gabriëlla is a creative thinker with attention to detail, and her background and six languages are valuable in communicating effectively across different cultures.