Peace Bonds can be given as a gift, hung on your wall, or used as stationary.

Your purchase of a Peace Bond will support Nonviolent Peaceforce's work strengthening local community members to protect one another in conflict zones.
The 2023 Peace Bonds include 3 new designs, all hand-made 5x7 cards include a block print on the front cover, a blank inside, and an envelope. V
intage Peace Bonds are printed on standard 8.5x11 paper and include an envelope, available in packs of 5.
Scroll below to place your order.
Please call us at +1 612 871 0005 or email Anna Zaros at
[email protected]
if you have any questions.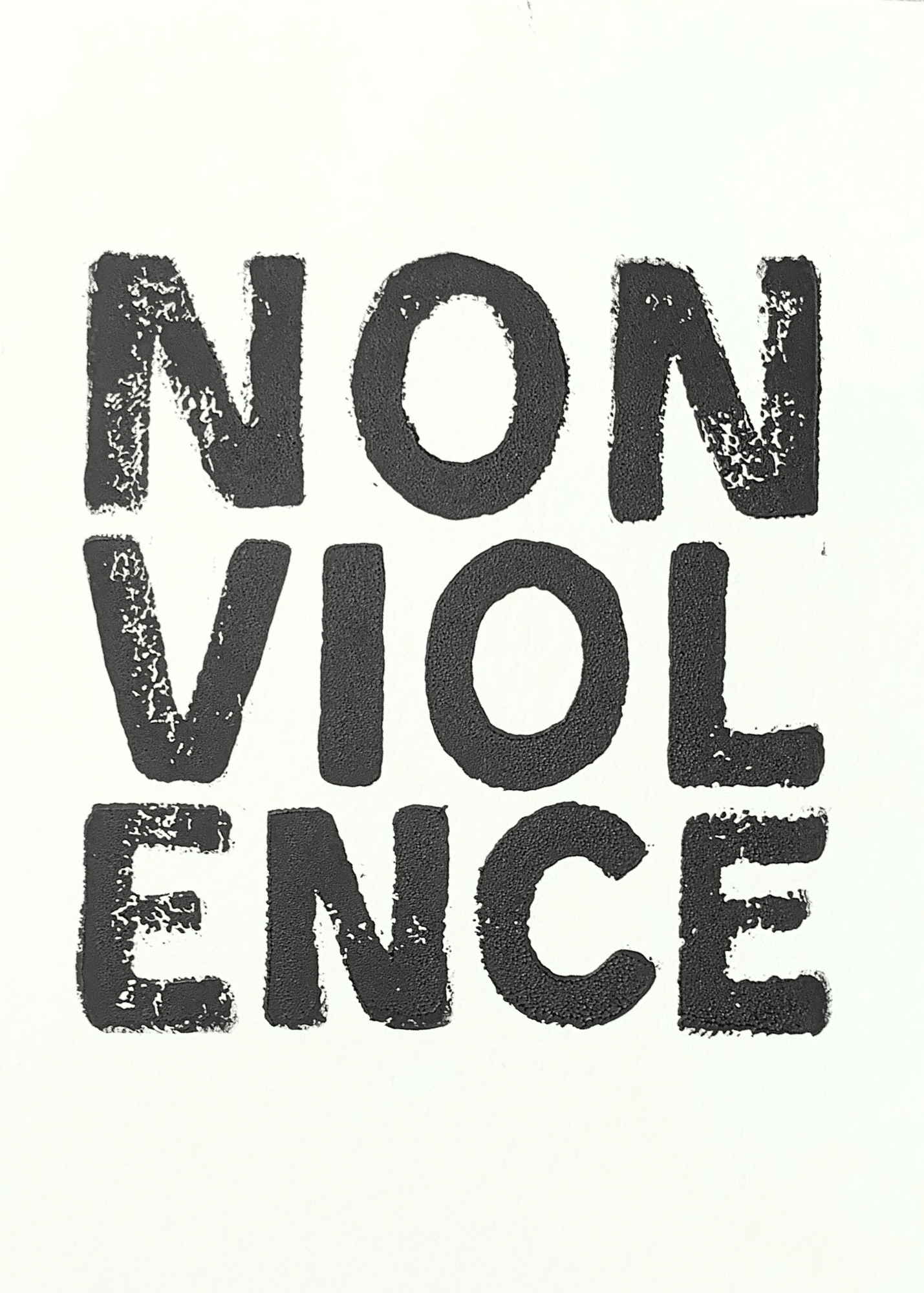 Nonviolence
Our work is grounded in the ethics and values of nonviolence. We believe that nonviolence is the powerful moral force of social change. In practice, nonviolence is the physically, spiritually, mentally, and emotionally active work of courageous people.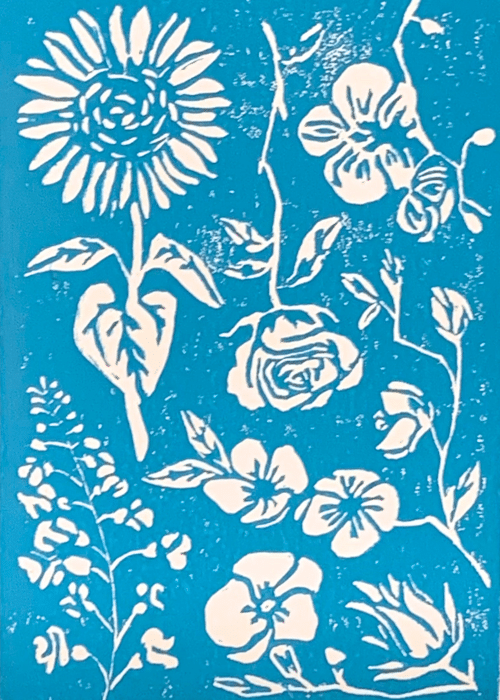 Where Peace Grows
Drawings of the national flower from each country NP operates in: Indonesia and Thailand (Orchid), Iraq and the United States (Rose), Myanmar (Padauk), the Philippines (Sampaguita Jasmine), South Sudan and Sudan (Hibiscus; Roselle), and Ukraine (sunflower).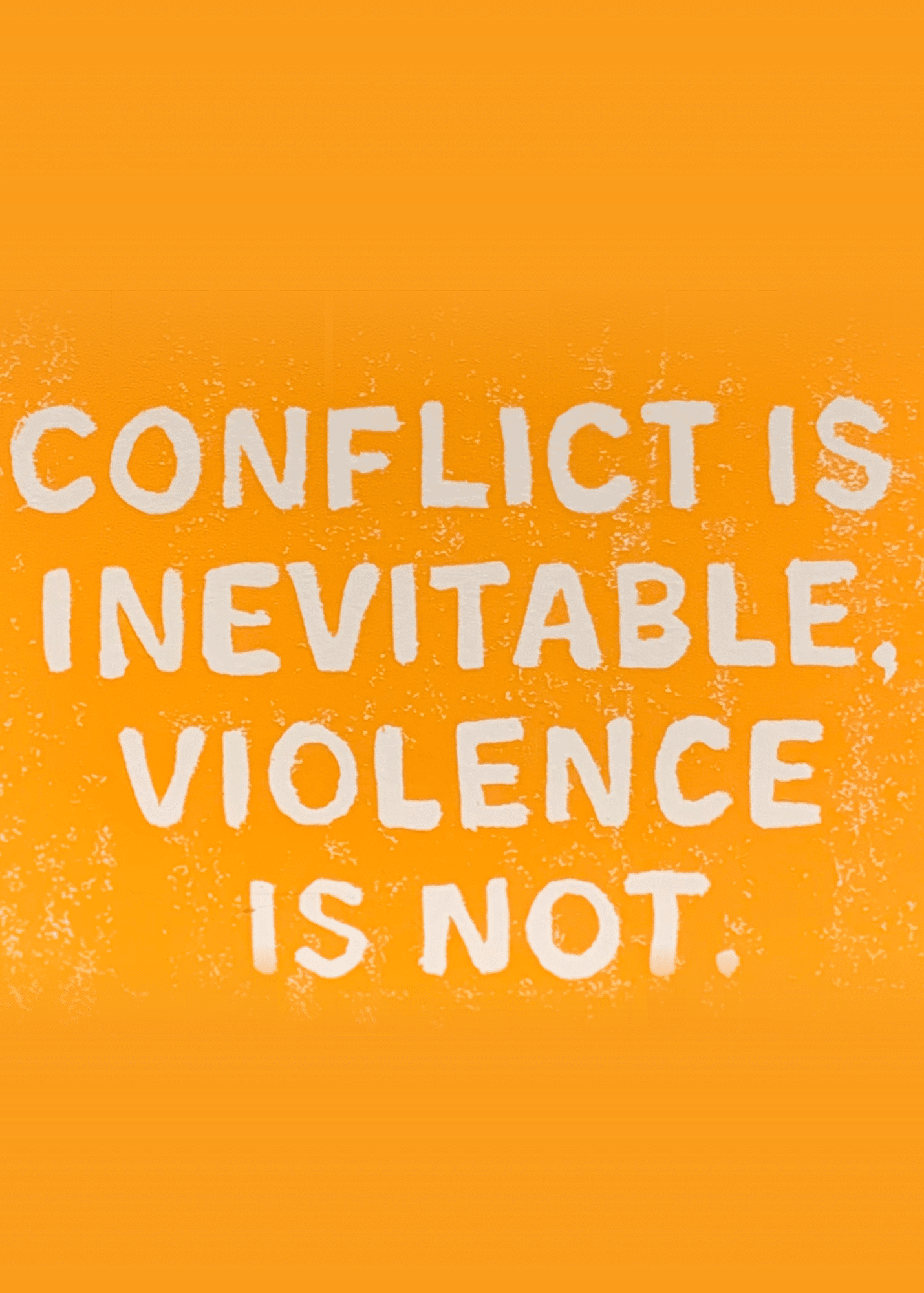 Conflict is Inevitable, Violence is Not
A statement we often say in recognition that conflicts between nations, communities, and individuals are bound to occur, but how we choose to respond to conflict is up to us – using nonviolent tools rather than violence, fear, or force. *Design on card is horizontal.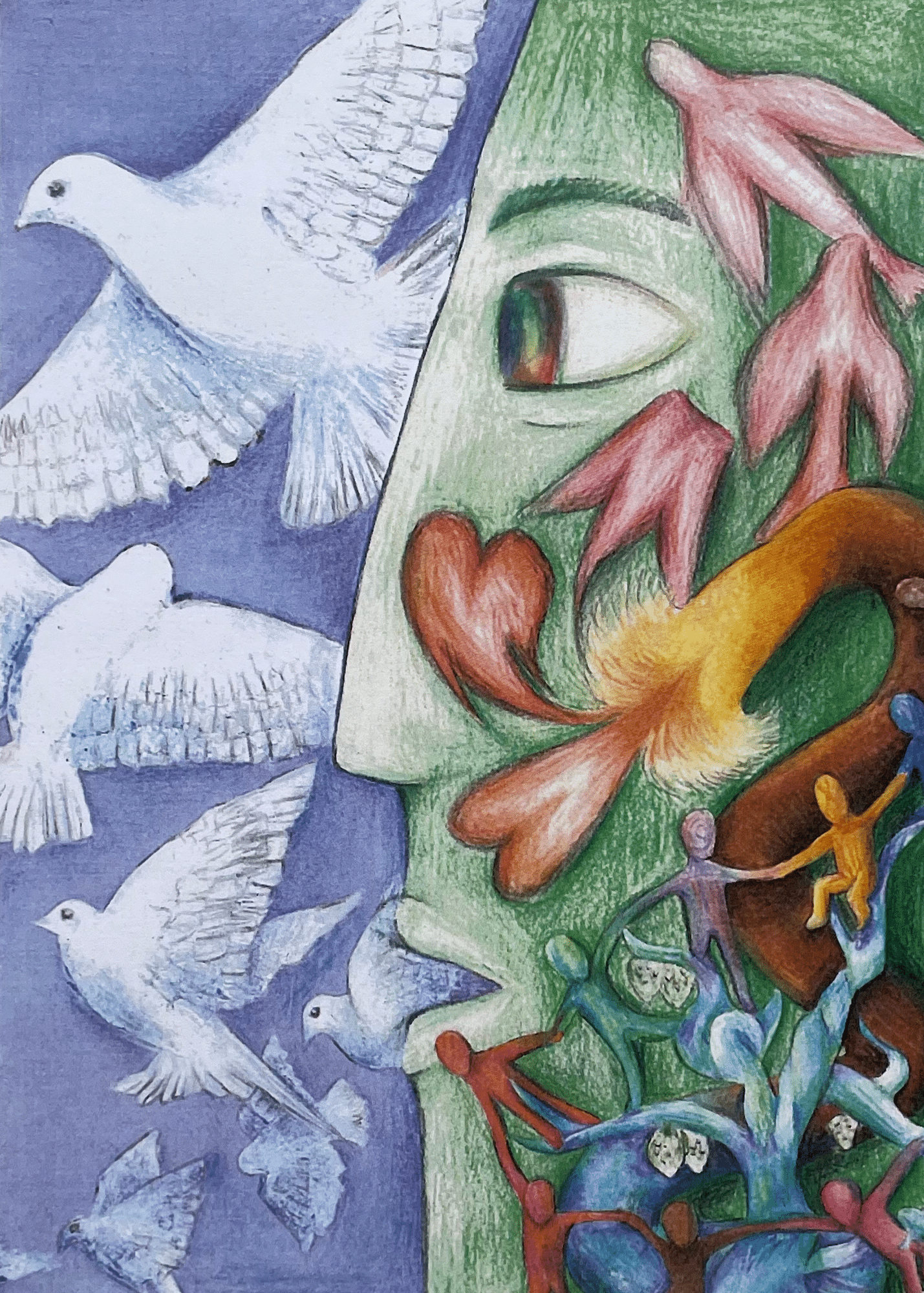 Vintage Peace Bonds (Pack of 5)
Own a piece of Nonviolent Peaceforce history by purchasing a vintage Peace Bond with original artwork. The image above shows a sample of one design, several others are featured below for reference.