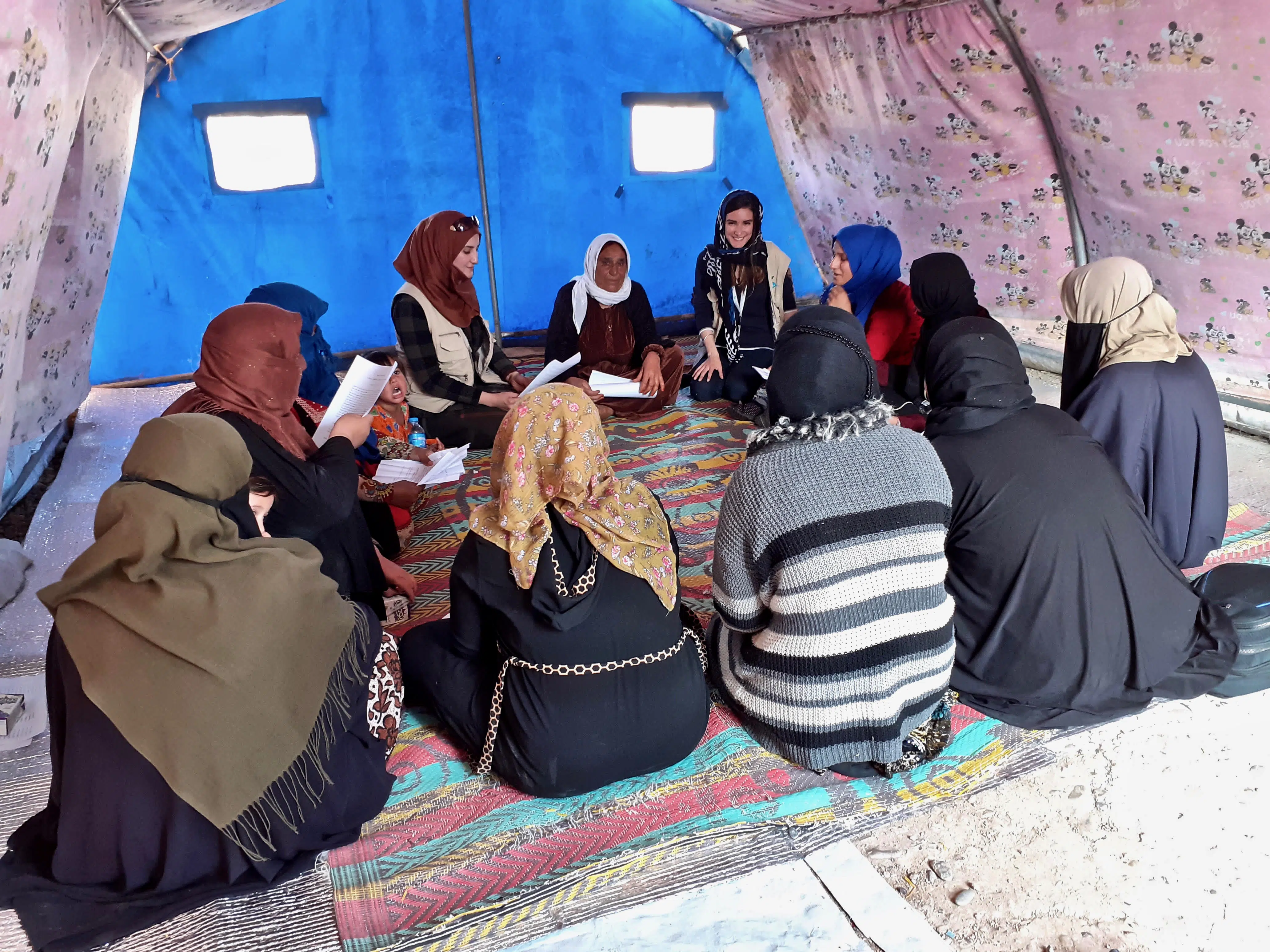 Our Work In Iraq

The need for protection in Iraq

In 2014, ISIS took control of large portions of Iraq, initiating a war that killed thousands and displaced many more. A military campaign to retake this territory was completed in 2017. However, 1.2 million civilians remained displaced, in both inside and outside of internally displaced persons (IDP)/refugee camps and informal settlements, since reconstruction and reconciliation efforts began.
Hundreds of families remain in this situation today. Many are reluctant to return to their areas of origin due to fear of ongoing discrimination, marginalization and physical harm. Women with perceived affiliation to ISIS, in particular, face underreported threats of sexual and gender-based violence (GBV), movement constraints, unlawful detention, and restricted access to security clearances and civil documentation. In addition, it is common for IDPs to discover that their homes are currently being occupied by other families or even armed actors, who often refuse to leave. Upon returning, people's security can be threatened by unexploded devices as well as significant communal tensions stemming from both the war and from prior grievances.
Whether people are displaced or have been able to return home, thousands of families affected by the war still do not have adequate access to basic services. With few livelihood opportunities, particularly since the COVID-19 outbreak, youth are vulnerable to being recruited to armed groups or forced labor, as well as being pressured into early/child marriage. Violence against women and girls remains widespread. These families, who have been harmed by decades of war, remain in need of support to safely rebuild their lives.
NP's work in Iraq
In early 2017, NP began working in Iraq to protect people fleeing violence. As the situation in the country evolved, a critical need emerged to protect vulnerable IDPs in camps, people returning to contested and high-risk areas, and people located in tense regions near the Syrian and Turkish borders, in Northern Iraq.
NP's work in Iraq is centered around protecting civilians, preventing violence and building peace side-by-side with local communities. We do this through a range of activities, including:
providing protective presence, such as through patrols and accompaniments;
helping communities build safe spaces – particularly for women and youth – that allow communities to address protection concerns and work on peace initiatives;
providing mentoring in Unarmed Civilian Protection, particularly to form Community Protection Teams; and
facilitating rumor control and awareness-raising sessions to reduce tensions and foster peaceful coexistence.
Ultimately, NP's goal is to increase communities' ability to protect themselves, strengthening nonviolent methods of conflict resolution and paving the way to reach durable solutions to long-standing humanitarian issues. NP's work bolsters community-based protection mechanisms, increases self-reliance, and contributes to creating social cohesion.
Read more about our work in Iraq.
The future of NP's work in Iraq 
As thousands of people remain displaced in Iraq, and with so many communities still processing the effects of war, NP's activities continue to be central in increasing the safety and security of civilians, and in enhancing peaceful coexistence of communities in the country. NP will, therefore, keep addressing the protection concerns of IDPs, returnees, and host communities. NP will support people who have been displaced by facilitating their access to durable solutions and safe return, including to high-risk and contested areas. We will work to create a safe space for dialogue and reconciliation between communities, to build local peace capacity, and foster social cohesion in communities across northern Iraq.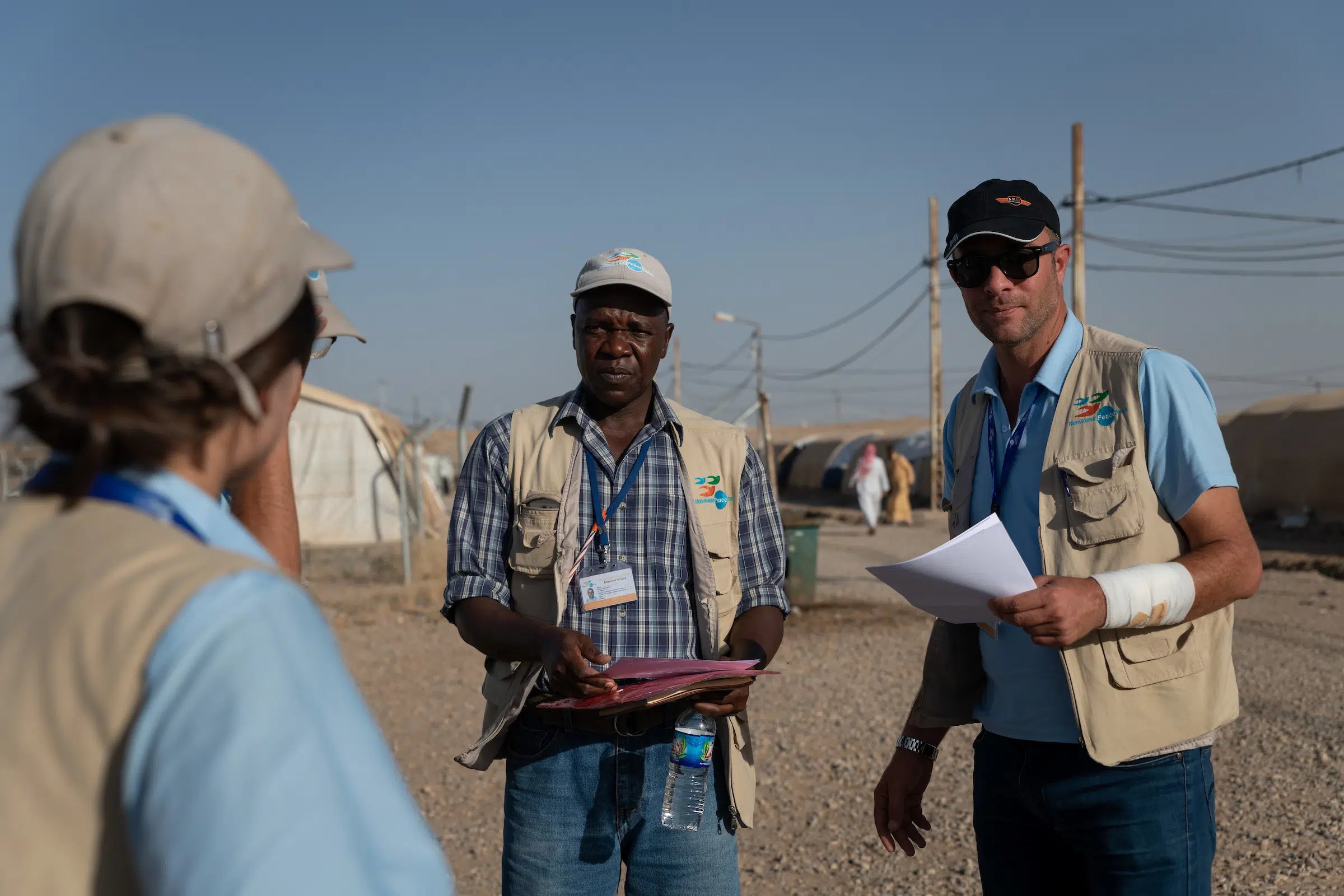 "I know of NP and their nightly patrols. Because of these patrols, women feel safer in the camps. Thank you for your work, NP."

One evening on a night patrol, a man approached NP

Read Our Stories
WANT TO MAKE AN IMPACT?

Make a Gift Now

Today, the level of violent conflict is increasing across the globe. This violence isn't solving problems … it's making the world more dangerous for us all. But you and I know there is another way. For 20 years, NP has been on the ground protecting civilians and working side-by-side with local communities to resolve conflicts. What makes our work truly remarkable is we do it all through unarmed strategies, and the extraordinary generosity of caring friends like you.

Donate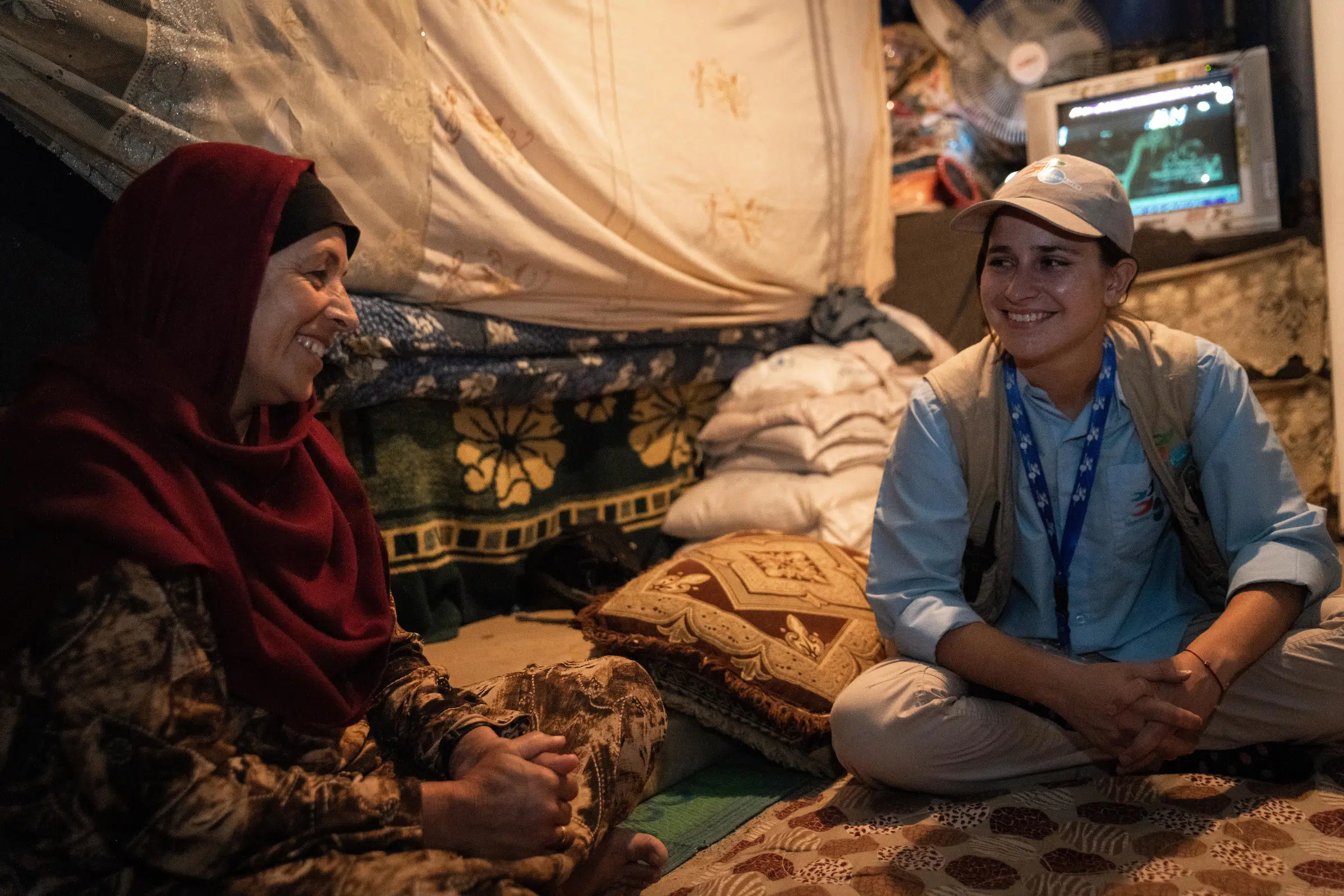 Snapshots of Peace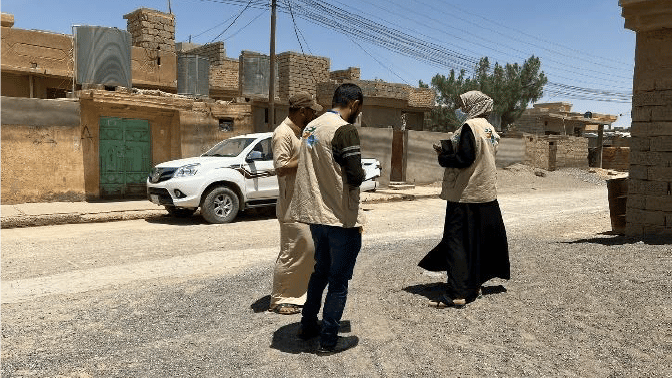 Reconciling a family and preventing conflict

Shuttle negotiations and violence prevention in Ba'aj District, Iraq

Download PDF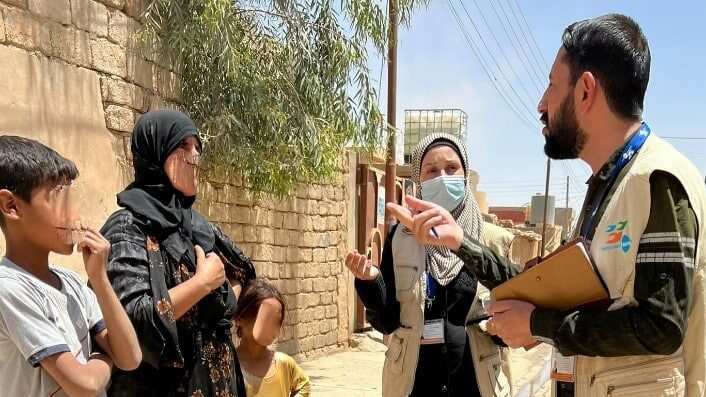 Protection to guarantee girls' education

How NP's patrols enabled safe access to education in Ba'aj, Iraq

Download PDF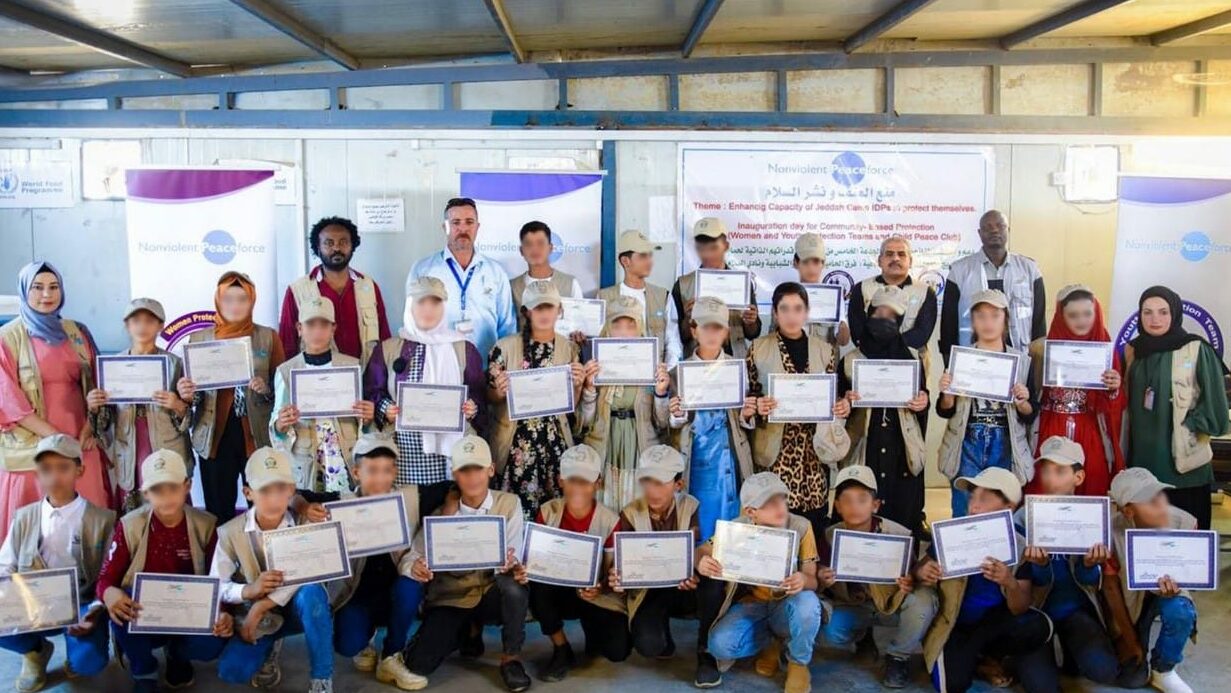 Children as agents of peace

The creation of a Children's Peace Club in Jeddah 5 IDP Camp, in Iraq

Download PDF