MN Group Applauds Funding for 'Unarmed Civilian Protection'
Press Clip Source: Public News Service
Link to source: Here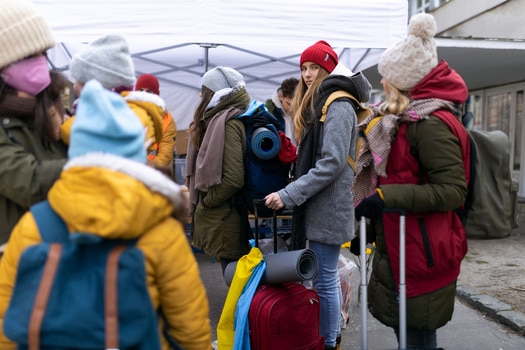 Humanitarian groups, including one based in Minnesota, pointed out global conflicts have been pervasive in recent years. And in those trouble spots, there is a need for unarmed civilian protection.

Groups working on the issue noted there is a bright spot in their funding. The omnibus bill signed in late December by President Joe Biden included language about the importance of organizations trying to bolster nonviolent protection in communities experiencing, or at risk of, conflict.

Calista Burpee, advocacy consultant for the group Nonviolent Peaceforce, said the recognition is not just about dollars and cents; it can serve as a catalyst to foster similar work.

"It's so that more organizations will start to practice unarmed civilian protection," Burpee explained. "More governments will start to see it as an alternative to violent intervention."

Groups like hers rely on strategies like relationship-building to help establish sustainable peace. Many examples can be found in nations dealing with turmoil. But Nonviolent Peaceforce also is on the ground in places like Minneapolis, where it helps student advisory groups with de-escalation efforts within schools.

Over the past year, the war in Ukraine has resulted in images of civilians fighting back against Russian forces.

Claire Guinta, external relations manager for Nonviolent Peaceforce, noted there is another dynamic at work, addressing protection gaps in the country: humanitarian groups helping with evacuations for Ukrainians who want to escape the violence but aren't sure what to do.

"There's a lack of information," Guinta emphasized. "It's connecting people to the different resources and information that they need along the way to get them to where they want to be going."

She added such guidance is crucial when people face a long journey to safety. As for future federal funding, advocacy groups are petitioning for $25 million in the fiscal year 2024 spending plan, arguing it is an effective use of a fraction of the defense budget.
---
Disclosure: Nonviolent Peaceforce contributes to our fund for reporting on Criminal Justice, Human Rights/Racial Justice, Peace, and Social Justice. If you would like to help support news in the public interest, click here.
You can protect civilians who are living in or fleeing violent conflict. Your contribution will transform the world's response to conflict.