Our hearts go out to the Filipino People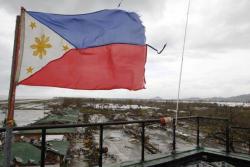 As of today, more than 11.8 million people have been affected by super typhoon Haiyan (locally known as Yolanda).
At Nonviolent Peaceforce, our hearts go out to the Filipino People, families, friends, and colleagues in the wake of this devastating typhoon.
We encourage you to support the efforts of the International Federation of Red Cross and Red Crescent Societies which has launched an emergency appeal to assist in the relief and recovery work. (More info: http://www.ifrc.org/what-we-do/disaster-management/responding/ongoing-operations/typhoon-haiyan)
You can protect civilians who are living in or fleeing violent conflict. Your contribution will transform the world's response to conflict.