Women Leading The Path To Peace: Women Protection Teams Reflect On 10 Years of Independence
Mundri, Western Equatoria State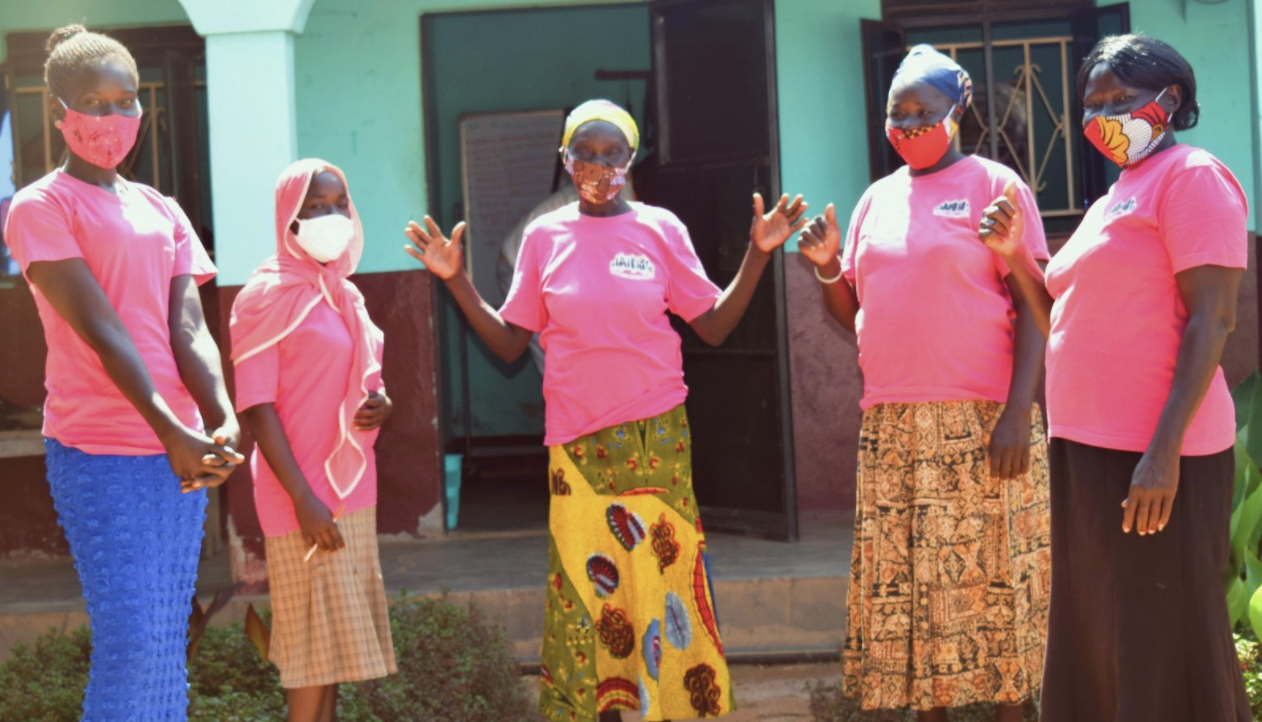 Members of the Women Protection Team in Mundri /April 2021 / NPSS

0n July 9th, 2011, the Republic of South Sudan was born amidst great rejoicing and much hope. Independence Day was an amazing experience, with the joy of freedom apparent on everybody's faces. July 9thof 2021 marked the 10 year anniversary of South Sudan's nationhood.
The Women Protection Team (WPT) in Mundri works to empower communities to identify and address the drivers of conflict and work together to maintain peace in their communities. In total, there are 66 WPTs working across South Sudan. While the vast majority of their work is independent, the WPTs work jointly with NP and are highly trained on social cohesion, leadership, coordination and advocacy and Early Warning Early Response (EWER), Unarmed Civilian Protection, Gender-Based Violence Prevention and Response with Referral Pathways. Those involved are embedded in their communities, have strong networks of relationships, and use these networks to prevent and intervene in violence in an inclusive and participatory manner.
NP reached out to some members of Women Protection Teams to hear their reflections on working with the community for peace and South Sudan's 10 year journey of Independence.
Let us engage in honest dialogue


"We talk to the communities about

the

dangers of violence and GBV

(Gender-Based Violence).

I

n my experience this is the most diffic

ult conversion to engage in as S

outh Sudanese because most of us have painful stories of

violence. I

am

happy that NP trained us in leadership which is helping us to talk to different

people

with different experiences

more

easily. I

believe

S

outh

Sudan

will one day be free of

hate and

violence

if all

of

us come

together. I

want to tell all

of

the South Sudanese that independence of the mind is very important

.

Let us

engage

in honest dialogue with people around us and ourselves so that our country will have

peace."

- Nancy, member of the Mundri Women Protection Team

Let us learn to interact without tribal limitsCharity Edwards, member of the Mundri WPT

"Working with the different communities has taught me something that I never knew was a big problem: the way we limit our interactions with people who are not from our community or our tribe, it's the biggest problem we have as South Sudanese--the tribal interaction. My appeal to all South Sudanese world-wide is to let us learn to interact without tribal limits, to help us co-exist so that our country can have peace and be truly independent." - Charity Edward, member of the Mundri Women Protection Team (WPT)

Let us learn to pour water on a burning house

Anne Simon, a member of the Mundri WPT"I have learned that no conflict is small; the big conflict started as a small thing. I was fearful to talk to people when they are fighting, especially when couples are fighting,because I used to think it's the issue between two people. We know that to have peace in our communities we must learn to resolve conflict without violence. This is the message I want to pass to my fellow South Sudanese everywhere: let us learn to pour water on a burning house or else all the houses around will catch fire." - Anne Simon, member of the Mundri Women Protection Team

I pray we reflect on ourselves and families

"From my experience

working with the community I have realized it

'

s very important to forgive and

reconcile

with ourselves first

,

before we talk to others about

stopping violence

. W

e have also gone through what we are teach

ing the community about, like

peaceful coexistence

,

or even talk

ing

about stopping violence when our families are at the

centre

of

it.

I

thank NP for making me accountable to peace in my family and community.

T

o all the South Sudanese

,

I pray we re

flect on ourselves and families

,

on whether we are hindering or working for peace in our

communities

."

-

Grace

Ladu, member of the Mundri Women Protection Team

Let us not hide away from the chance to build peace

"

I

f

you want to know whether the home is happy or not look at the mother or women in that

home. I

think it's the same with the

nations--

look

at the women of the nation to know if there is peace or

not. As

women of this country we are at the

cente

r

of violence from family to Gender-Based V

iolence and all other forms of

violence

.

W

omen of

S

outh

Sudan

,

let us also be the

cente

r

for peace

building so that we can be happy as mothers of the

nation. L

et

us not hide away from

any

chance to build peace because

of the

suffering we

are going through

. W

e want

the suffering to stop

. T

hat is why

I

am happy to work with my community as

a member of the Women Protection Team

.

"

-

Josephine

Habiba, member of the Mundri Women Protection Team




***

When you support NP, you support the capacity of women like Josephine, Anne and Charity to protect themselves and their communities. Together, we can support locally-led solutions and realize a worldwide culture of peace.
You can protect civilians who are living in or fleeing violent conflict. Your contribution will transform the world's response to conflict.