Project Recap: COVID-19 Protection Response in Juba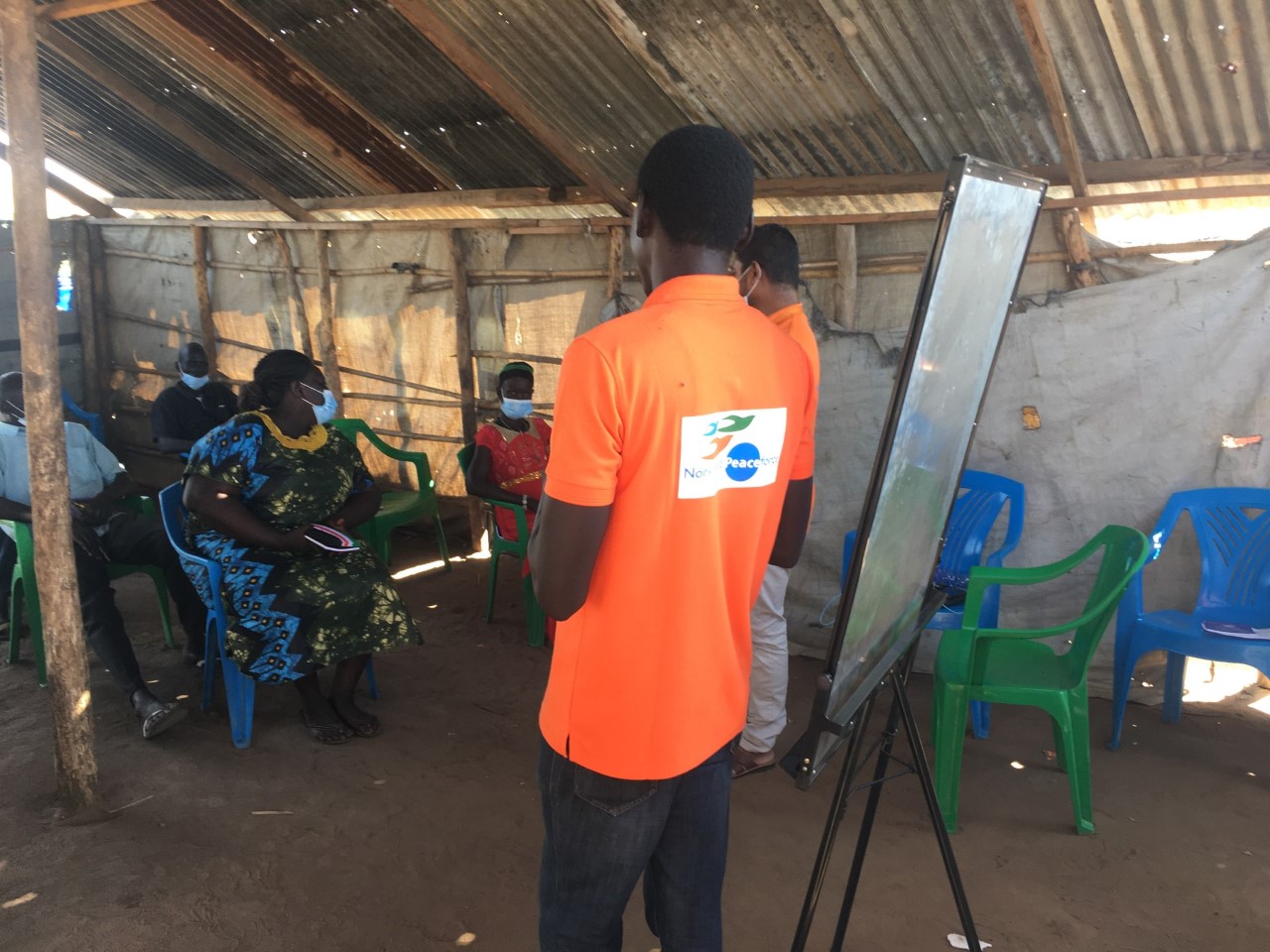 Reaching out to communities in Juba, South Sudan.
From August to December 2020, NP collaborated with USAID's Office of Foreign Disaster Assistance (OFDA) to protect civilians from violence and vulnerabilities as result of or exacerbated by COVID-19 in Juba, South Sudan.
In August 2020, South Sudan reported more than 2000 confirmed COVID-19 cases, though with a lack of testing, there are potentially many more unconfirmed cases. On top of direct exposure to the virus and related health concerns, the pandemic's outbreak has caused increased violence, especially in dense urban areas like Juba. Too often, these other factors can be masked in the fog of the COVID-19 panic.>>> Read more about the project launch >>>
"The community is affected by COVID-19 in so many ways, for example COVID-19 cut the support of nongovernmental organizations to the Internally Displaced Persons (IDP) camp because there was no food distribution for two months. Gender-Based Violence was rampant. For example, there was a lot of physical violence within families because there was no employment." - Simon, one of the outreach workers.
NP selected the Mahad IDP Camp, New Site, and Mangaten IDP Camp as its three project locations in Juba. In each site, project workers lead efforts to raise awareness on COVID-19 and keep people safe. Project Workers conducted patrols and community sessions, as well as gathered information to plan for further activities on specific protections issues created or enhanced by the current pandemic. >>> Read monthy diary entries from each of our program workers >>>
When you support NP, you support COVID-19 awareness-raising andkeeping people safe. You support outreach to the most vulnerable people most impacted by violent conflict. Thanks to you, project workers can make sure no one is left behind.
"My work with the community impacted some positive changes .... When we delivered the messages about COVID-19 house to house, we emphasized hand washing every time ... and the community is putting it into practice." - Akur, COVID-19 Outreach Worker
"We say conflict is not good and it is not solved with violence. People now are managing their conflict better. When they come for trainings they don't involve themselves in conflict as much anymore. I feel very happy because people know me, even when walking in the streets, even if I forget their faces, I am very friendly and welcomed in their houses." - Rose, COVID 19 Outreach Worker
You can protect civilians who are living in or fleeing violent conflict. Your contribution will transform the world's response to conflict.