Darfuri Youth Activists Working for Peace
Photo: UNAMID/Saeed Salim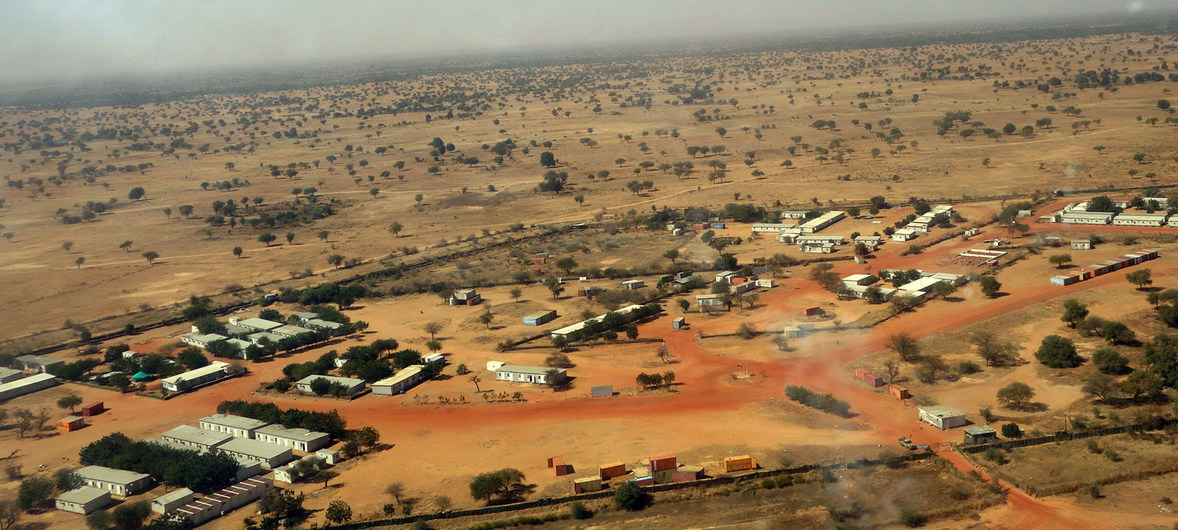 In mid-2020, UNAMID funded NP to conduct online training courses in Unarmed Civilian Protection (UCP) in Darfur as a part of the African Union's Silencing the Guns Initiative, which seeks to end violence and violent conflict on the continent of Africa. And now, the course participants are organizing for peace in their communities.
Through two of the eight-week courses, more than 60 youth activists, NGO leaders, and UNAMID national staff from all five states of Darfur received training on UCP. The course graduates learned how to protect civilians using nonviolent methods, prevent violence, and move toward a safer, more peaceful future for their communities.
The course changed many participants' perspectives on how to deal with conflict and how to change behaviors of those around them to prevent or mitigate violence.
When asked how she sees UCP contributing to ending violence in Darfur, one participant described "I believe that currently we have a good number of youth groups including both men and women who realize that armed conflict never solves problems but instead contributed to long years of suffering. Therefore, if together with trained UCP practitioners we stand together and advocate for unarmed solutions, we gradually will succeed and positively contribute to silencing the guns in our communities, assist the affected population and vulnerable families."
Raduan A. Ali, an activist in Nyala, shares that UCP training has influenced all areas of his life. "Since I finished the course, UCP values, principles and methods became a part of my life. I now use them in all aspects of life: it influences the way I think, behave, believe and act. In particular, when it comes to politics or conflict in Sudan, I utilize UCP conflict analysis methods for logical analyses and logical arguments."
"Our youth hate war and seek peace."
- Rehab Abdullah Musa Saleh, founder of Darfur Women for Peace
Now, the youth are organizing to teach UCP in their communities, including in several IDP camps, with especially vulnerable populations. "When I, Hassan and Abutalib (all UCP course graduates) went to Outash IDP camp [near Nyala, South Darfur] to establish a UCP working group, we met resistance movement activists. We had a discussion about the nature of conflict in Sudan and I took the opportunity to apply conflict analysis tools which was very convincing to them."
The need for more breadth and depth to trainings has become even clearer over these last few months.
At the end of December, violence broke out in Krinding Camp, just east of state capital el-Geneina. The camp for internally displaced people (IDPs) was raided on December 29 and 30 following a dispute between Arab and African ethnic groups, said a spokesman for the joint African Union-United Nations peacekeeping mission in Darfur (UNAMID). The death toll of the attacks reached 159 and it is estimated that nearly 60,000 people have been displaced as a result of the violence.
The raid occurred as the UNAMID was set to transition to a political mission (UNITAMS). As mandated by the Security Council, UNAMID officially withdrew its peacekeeping mission, and the new political mission plans to offer support to peace negotiations, as well as support Darfur as Sudan transitions to democratic governance. The new resolution even includes Unarmed Civilian Protection twice.
Recent outbreaks of violence in communities like El Geneina make Unarmed Civilian Protection activities and courses ever-more urgent. Our experience shows that when UCP teams have a chance to work in communities like El Geneina, this kind of violence can de-escalated before it reaches such tragic proportions.
One course participant, Ismail Haroon Adam Degais, explains "I observe attacks happening day by day on a very small scale. If UCP team or trained youth could be deployed, such incidents could be contained before they happen. Early warning and response and rumor control are needed on the ground. I hope NP can train more and more youth in Darfur."
When you support NP, you support young peacebuilders and activists like Ismail and Raduan, around the world to get the training they need to protect their communities and build lasting peace.
You can protect civilians who are living in or fleeing violent conflict. Your contribution will transform the world's response to conflict.