Nonviolent Peaceforce Celebrates the Reintroduction of the Youth, Peace, and Security Act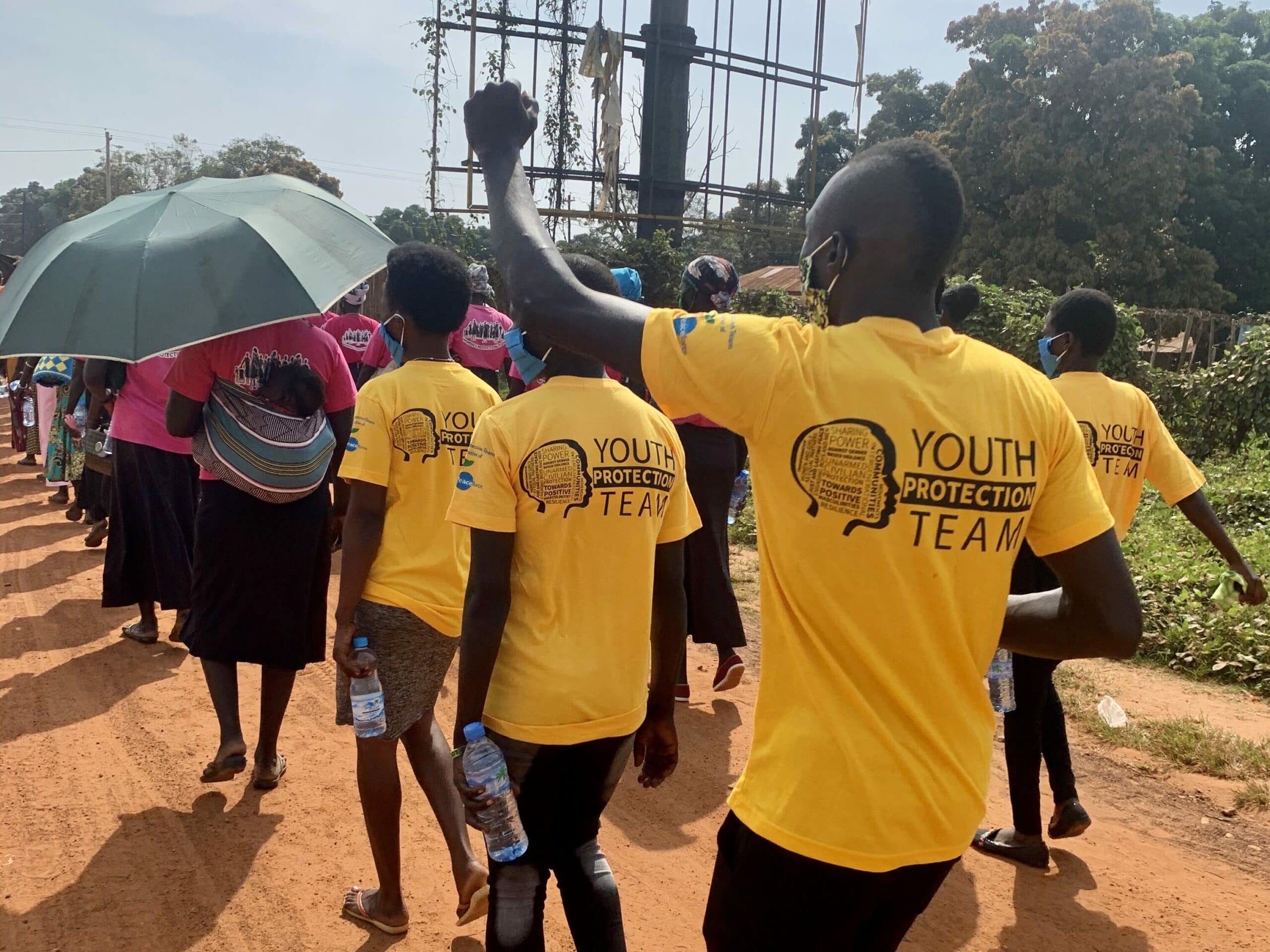 On July 27th, the Youth, Peace and Security Act was reintroduced in the U.S. House of Representatives by a bipartisan group of representatives including Representatives Grace Meng (D-NY), Brian Fitzpatrick (R-PA), Dean Phillips (D-MN), Mike Lawler (R-NY), Sydney Kamlager-Dove (D-CA), and María Salazar (R-FL). This crucial piece of legislation recognizes the vital role of youth leadership and participation in preventing conflict, promoting peace, and interrupting cycles of violence. Nonviolent Peaceforce (NP) applauds the leadership of these representatives and calls on congressional leadership to prioritize its expedient movement through the legislative process.
Youth have an essential role to play in shaping peace, security, and protection. In NP's work around the world, we have repeatedly witnessed both the tremendous power of youth to prevent violence and promote peace, as well as the specific and multifaceted effects of violence on youth.
NP's work in Unarmed Civilian Protection (UCP) highlights how youth are already leading civilian protection initiatives that help to keep themselves, their families, and their communities safe. In South Sudan, Youth Protection Teams help protect women as they gather firewood by accompanying them and conducting unarmed patrols of areas recognized to be key hot spots for violence during previous Early Warning, Early Response training. In Mindanao, Philippines youth are playing a leadership role in peacebuilding and protection responses through the Tityan youth group and the STREAM project which empower youth with skills and opportunities to increase their participation in local peacebuilding and advocacy initiatives. Youth in Minneapolis, MN, U.S. are also taking the initiative to address violence in their communities through the creation of a student peace advisory which works with school staff, administrators, and NP to create a school safety and security system that is rooted in relationships rather than the use or threat of force.   
The bipartisan Youth, Peace, and Security Act is a positive step forward in a concerted international movement to recognize the crucial role of youth in peace and security efforts. This movement is formalized in United Nations Security Council Resolution 2250 on Youth, Peace, and Security, which was adopted on December 9, 2015, creating an international framework to address the role of youth in building and sustaining peace and preventing violent conflict. Passing the U.S. YPS Act will solidify the U.S. Government's commitment to amplify and support the ongoing contributions of youth in peace and security efforts and ensure that youth are recognized as key actors in all future peacebuilding and conflict prevention efforts.
You can protect civilians who are living in or fleeing violent conflict. Your contribution will transform the world's response to conflict.