Peace in Greater Pibor
"I feel we were listened to, we are now waiting for the implementation of our recommendations and celebrating peace."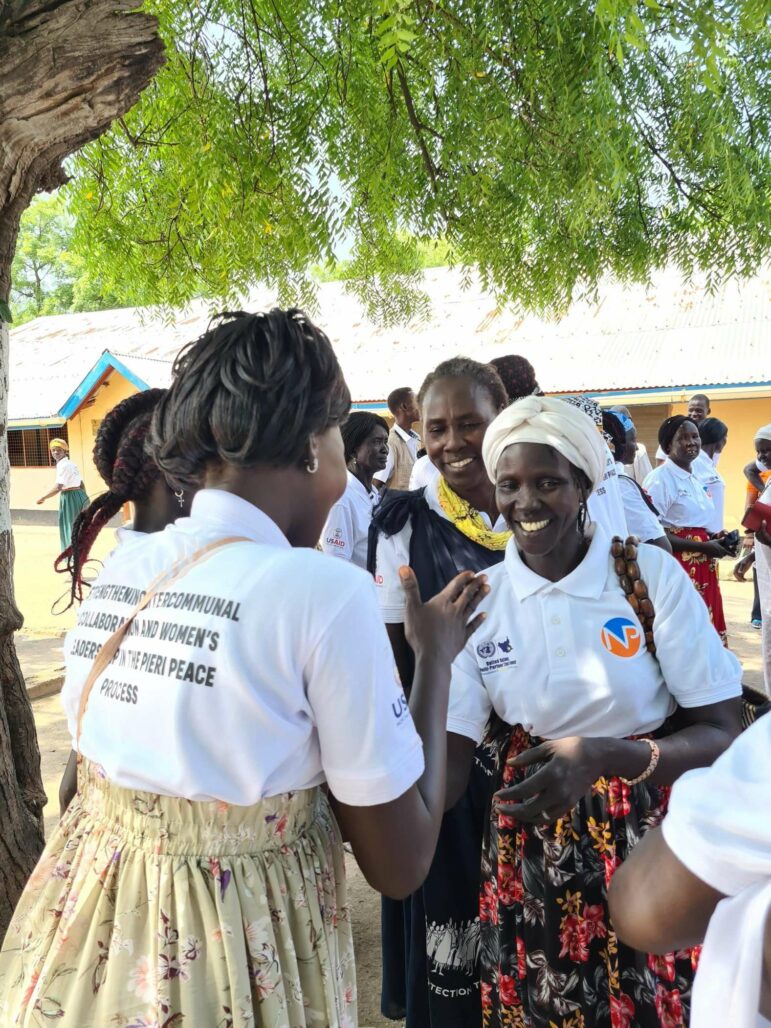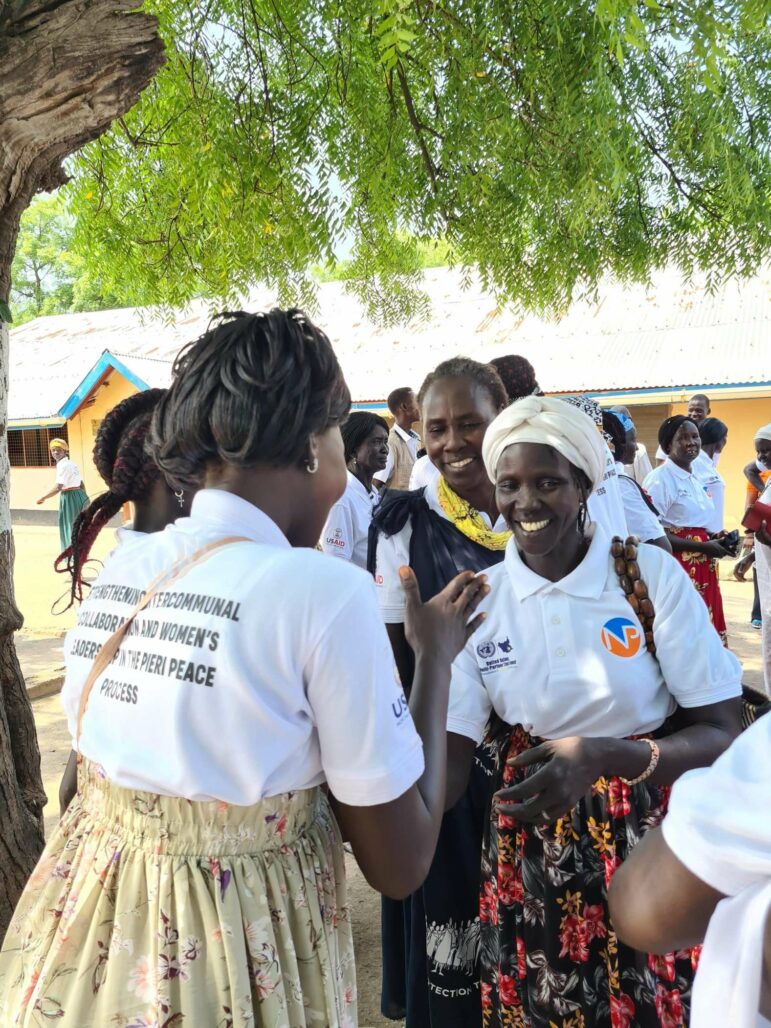 When you support Nonviolent Peaceforce (NP), you support strong collaborations between communities⁠—and you support women leading the way towards peace.
Last month, Women's Protection Teams traveled hours to come together for peace. From June 6-8, the NP teams from Walgak, Lankien, and Pibor, South Sudan held a women's conference.
Their purpose? Strengthening inter-community relations and women's leadership in the Pieri Peace Process, a peace agreement established last year.
Going into the conference, the delegates were in good-spirits and optimistic about the potential impact of inter-community dialogue.
"I'm happy to be part of the discussion about Peace for Greater Pibor Administrative Area. To me as a woman, it means people are recognizing and appreciating what we do and what we can do for peace in community."

Angelina,* leader from Pibor
A Direct Impact
Over the course of two days, the delegates reviewed and acknowledged women's roles in the peace process. Although they came from different towns, the women built relationships, gained inter-cultural understanding, and worked through breaking misconceptions. The conference also focused on advocacy and plans to strengthen women's roles in the Pieri Peace Process.
"For us as women, the conference was a test of what meaningful discussions we can bring to how continued conflicts are affecting us as women. I thank NP for the trainings in conflict resolution and early warning and early response, which gave us experience and confidence to make good points; I feel we were listened to, we are now waiting for the implementation of our recommendations and celebrating peace in GPAA."

Rachel,* delegate from the Women Protection Team in Akobo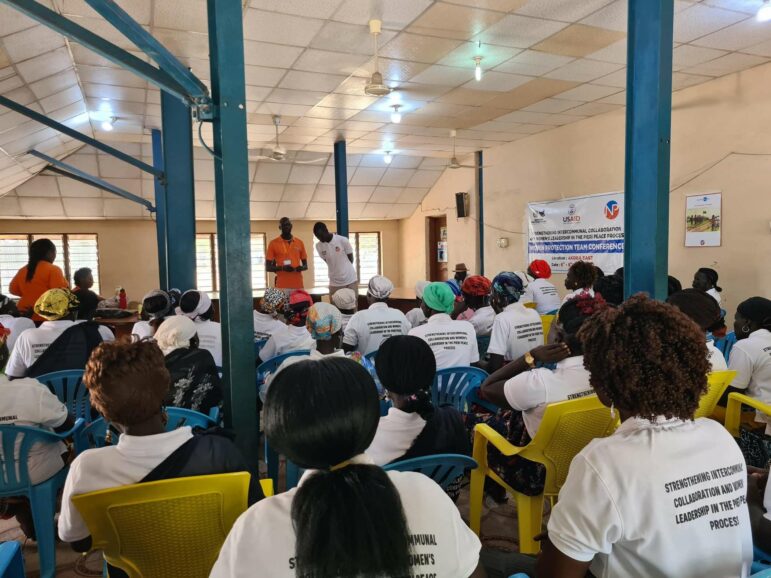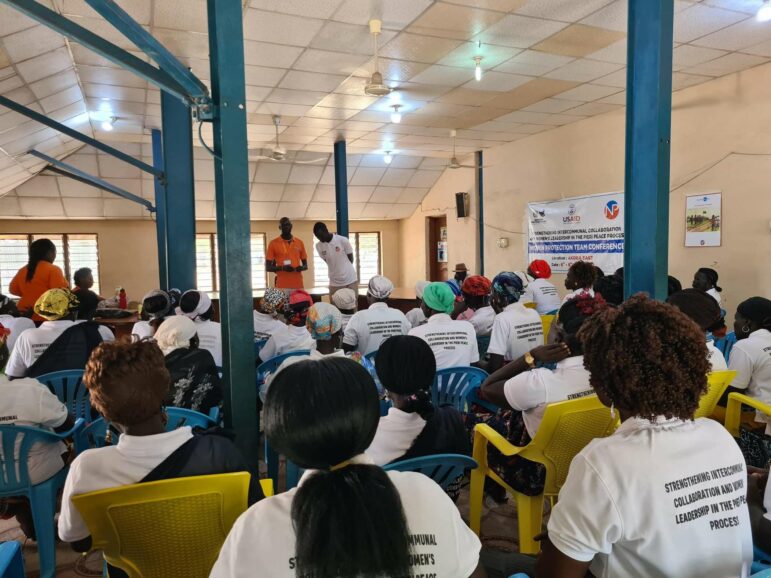 A Commitment to Change
The conference was well received by the attendees. A community leader from Akobo East reflected:
"The women were brave, our eyes and ears were opened by their discussions to the issues that we would not have mentioned if they were not involved. I wish NP will continue opening the ears and eyes of people in the communities about peace and the role of women in community peace."
Local authorities and traditional leaders reviewed and reaffirmed their commitment to the resolutions and implementation of the Pieri Peace Process. Specifically, the delegates committed to the following actions: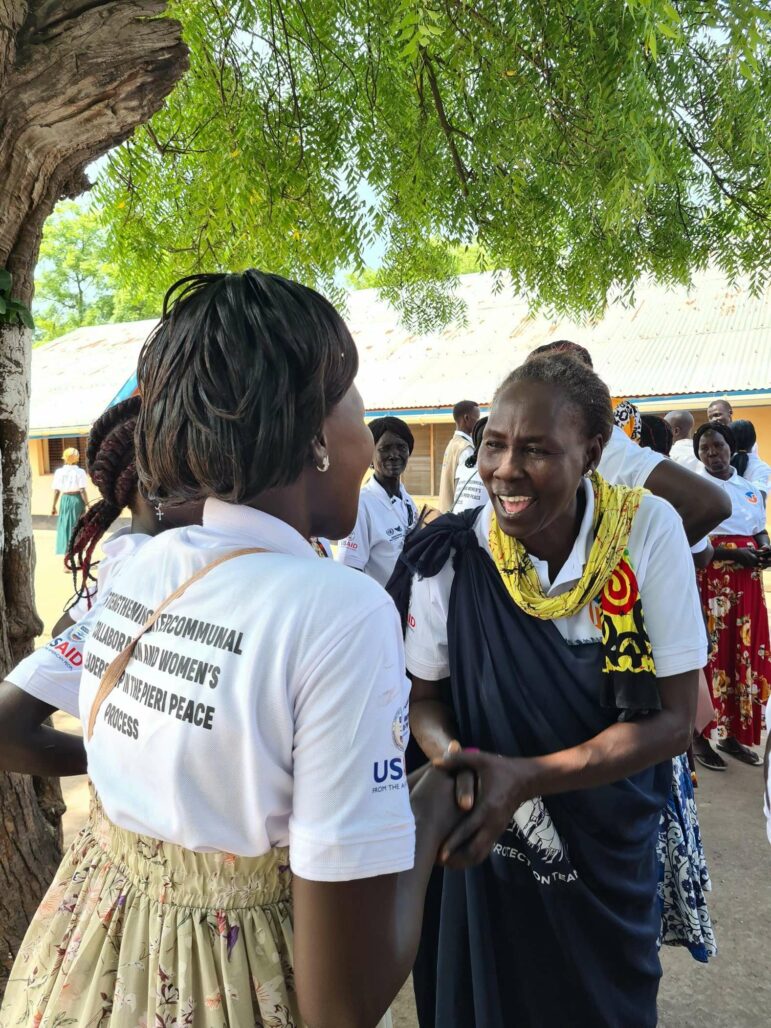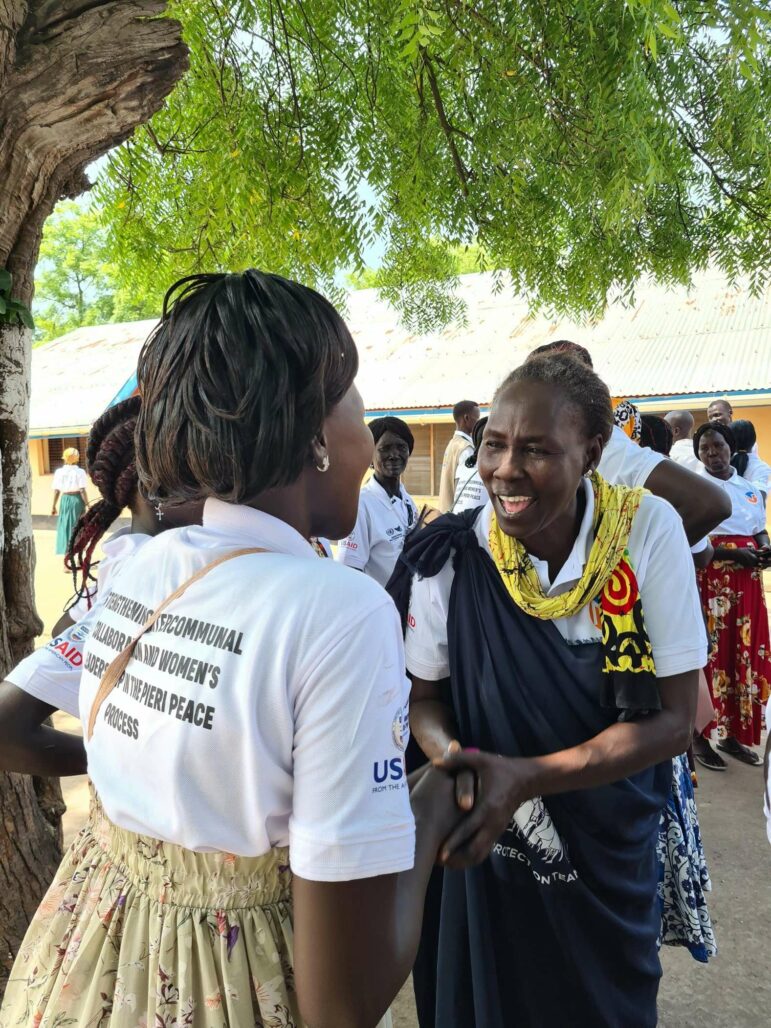 Directly engage with youth to disseminate information about the peace agreement resolutions, especially in the border areas between Akobo and Lekuangole.
Ensure that the youths stop conducting small-scale cattle raids and attacks. If, after two months with no attacks, the process of tracing and identifying abducted children and facilitating their immediate return to their families will begin.
Prevent armed youth mobilization until the end of December 2022.
Declare a prohibition on attacking women and children, including abduction.
Strengthen information sharing and rumor control in order to prevent tension between the two communities.
* * *
With support from RSRTF, NP will continue strengthening inter-community collaborations and women's leadership in peace processes in central-southern Jonglei and the Greater Pibor Administrative Area for community violence reduction.
*Names changed
You can protect civilians who are living in or fleeing violent conflict. Your contribution will transform the world's response to conflict.