Silencing the Guns in Africa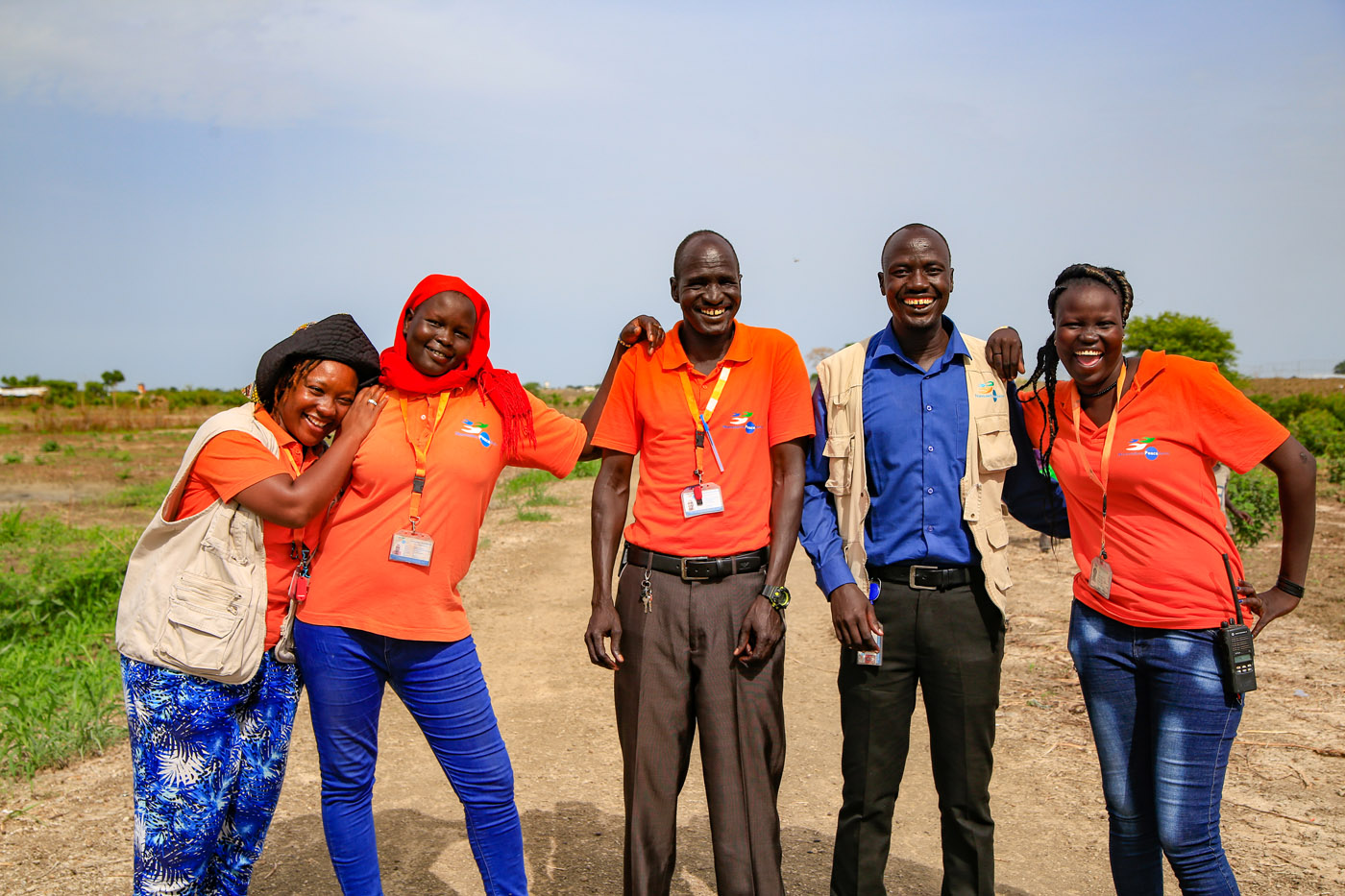 Practitioners of unarmed civilian protection in Africa.
The African Union (AU) is expanding its role in preventing and resolving conflicts after successes last year in preventing further blood shed in response to the nonviolent uprising in Sudan and sponsoring an agreement between the government and rebel groups in the Central African Republic.
The AU Annual Summit began in Addis Ababa on 21 January with the theme for 2020: Silencing the Guns: Creating Conducive Conditions For Africa's Development. Their website describes Silencing the Guns as a commitment to achieve the Aspirations of Africa's Agenda 2063 which envisions a peaceful and secure Africa, thereby making peace a reality for African people.
In support of this initiative, Nonviolent Peaceforce is partnering with the UN Department of Peace Operations to strengthen the skills of African youth leaders in unarmed civilian protection. Nonviolent Peaceforce will offer online training in unarmed civilian protection (UCP) to youth peacebuilders from selected countries on the continent and provide follow-up mentoring and advisory services. Courses will be offered in English and French alternately in 2020, pending availability of funds.
The objectives of Nonviolent Peaceforce's work are to:
1. train a cadre of youth peacebuilders who understand and can utilize unarmed civilian protection methods in their home communities, as needed as well as train additional youth.
2. establish a network among these trained youth UCP practitioners to share experience, strengthen practice, and work together in their respective country situations.
3. build upon the foundation of these UCP teams to organize and expand teams in situations of need.
4. introduce to the African Union Commission staff and Member State officials the UCP methods so as to raise awareness and invite the use of UCP's unarmed, non-violent methods in various settings around the continent.
The first course began in January with 40 youth from Kenya, Nigeria, Somalia, and Sudan. As part of the facilitated course, students will have eight weeks of guided learning along with mentorship from Nonviolent Peaceforce veteran protection officers from sub-Saharan Africa. At completion of this highly interactive course, students will be able to:
describe the key principles, objectives, and sources of guidance for UCP;
analyze a conflict and identify vulnerable populations;
demonstrate an understanding of the methods of UCP and how they can be adapted and applied to a conflict situation;
identify key features of an effective UCP implementation plan and exit strategy, with a view toward maximizing the security both of UCP staff and local civilians.
This program grew out of a 40-person retreat last May co-hosted by the Permanent Missions to the UN of Australia, Senegal, and Uruguay to examine how UCP could be scaled up in the UN context. NP, along with representatives of UN member states, UN departments and agencies, and a few non-governmental organizations examined UCP methods and their possible contributions to the UN's work on the protection of civilians.
It is critical that African youth be supported in leading their own peace initiatives. The continent is home to 29 conflicts and crises with 11 having deteriorated in January according to the International Crisis Group's Crisis Watch (https://www.crisisgroup.org/crisiswatch). At the same time the median age for Africans is just under 20 years. While mal-distribution of resources, tyranny, poverty, corruption, climate disruption, rival ethnicities, trauma and old men clinging to power are all drivers of these conflicts, they have to be understood through lenses of colonialism, resource exploitation and groups in the global north getting rich off arms trading.
If we stop or at least slow down the exploitation from the North while at the same time supporting young people, ESPECIALLY YOUNG WOMEN AND GIRLS, in creating their own peace, they will be able to build a culture of peace and to silence the guns during their lifetimes.
You can protect civilians who are living in or fleeing violent conflict. Your contribution will transform the world's response to conflict.