Tell Congress: Don't Forget Sudan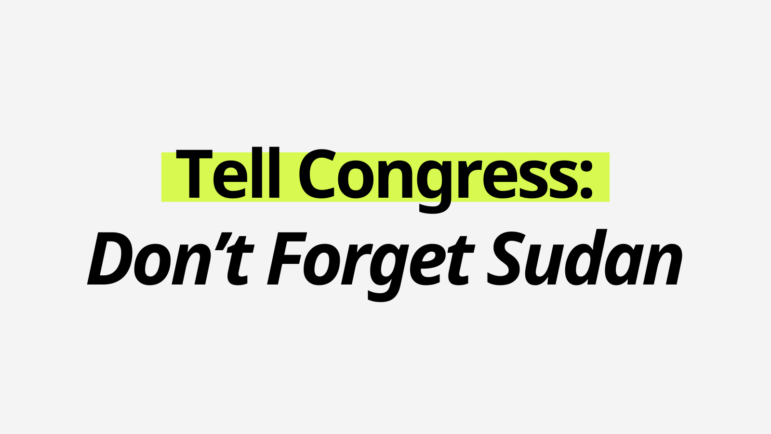 Twenty-five organizations have joined Nonviolent Peaceforce in urging Congress to hold a hearing with civil society witnesses on the ongoing crisis in Sudan. A congressional hearing would allow crimes in Sudan to be highlighted on public record and promote a reexamination of the U.S. government's response to the crisis.
Since April, violent conflict between the Sudanese Armed Forces (SAF) and the Rapid Support Forces (RSF) has surged, posing grave threats to civilians. More than 5,000 casualties have been reported and over 950,000 refugees have fled Sudan. At least 3.6 million are internally displaced.
Just this past weekend, violent fighting broke out between RSF and SAF in El Fasher, the capital city of North Darfur, Sudan. It has been classified as the most dangerous, aggressive, and longest clash in El Fasher since the conflict erupted – affecting civilian lives, health centers, and civilian infrastructure.
Megan Corrado tells ABC News about a letter from 26 organizations urging Congress to take action as the conflict in Sudan has its deadliest weekend.
Ethnically motivated violence in Darfur has also surged, echoing past genocidal patterns. United, we stress that congressional action is pivotal, as rapid intervention curbed violence in Darfur in 2003.
Call or email today expressing your support for Congress to hold "a civil society hearing on Sudan."
Let them know that you haven't forgotten the people of Sudan.
You can protect civilians who are living in or fleeing violent conflict. Your contribution will transform the world's response to conflict.