U.S. Cluster Munition Coalition Letter to Biden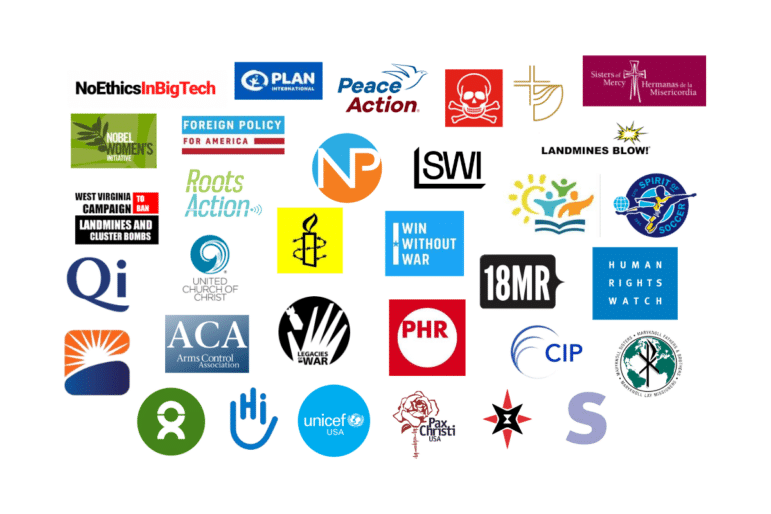 Nonviolent Peaceforce joins 38 other leading organizations in condemning "in the strongest possible terms the use, production, transfer, or stockpiling of cluster munitions by any party" and urge the Biden Administration not to transfer these weapons to Ukraine despite recent calls.
Cluster munitions are among the most harmful weapons to civilians, as they are designed to disperse indiscriminately across a wide area and often fail to explode on initial use, littering communities with unstable unexploded ordnance and causing devastating harm to civilians, and especially children, years after a conflict ends.
Cluster munitions have been used repeatedly by the Russian military since its full-scale invasion in February of 2022, with devastating impacts on civilians and civilian objects, including homes, hospitals, and schools, according to Human Rights Watch. The Ukrainian military has also used cluster munitions on multiple occasions. On April 8, 2022, a cluster munitions attack by Russia killed at least 58 civilians and injured over 100 others in the city of Kramatorsk—this is just one of the hundreds of documented, reported, or credibly alleged, cluster munition attacks in Ukraine since the 2022 invasion. The United States must not be complicit in the use of these indiscriminate weapons.
You can support us in condemning the use of cluster bombs by contacting your Representative, Senators, and President Biden. Roots Of Action has an email template, so you can submit your message now!
Read the full statement below:
You can protect civilians who are living in or fleeing violent conflict. Your contribution will transform the world's response to conflict.