NP Assessment in Ukraine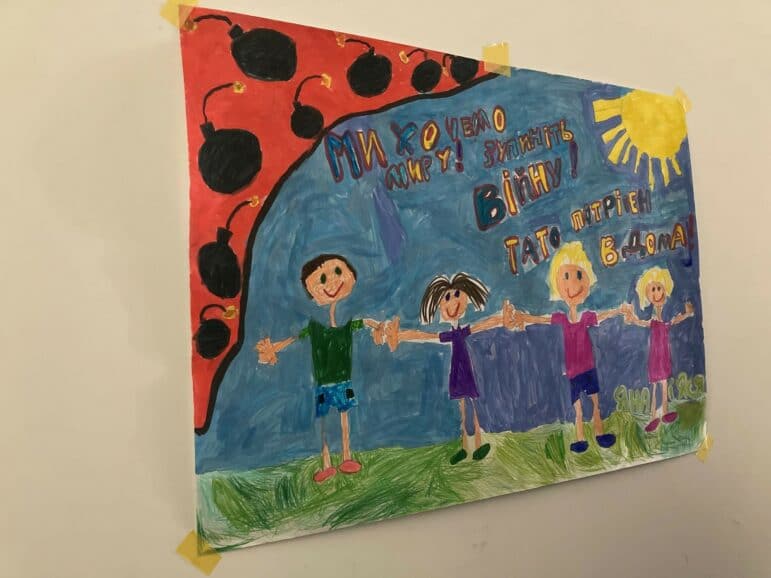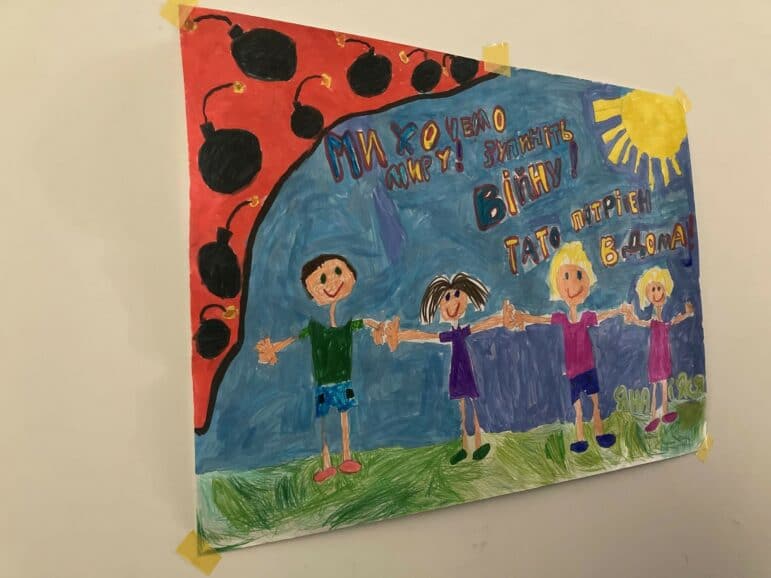 After communication and coordination in the first few weeks after the Russian invasion of Ukraine on February 24, 2022, Nonviolent Peaceforce (NP) sent an assessment team on the ground in early April.
The need for civilian protection in and around Ukraine is massive—at the time of publication, Reuters reports at least 46,000 deaths, 12,000 non-fatal injuries, at least 400 missing, and at least 13 million displaced people.
The team is assessing if and where NP might have a role in the response. In April, the NP team spent time in Lviv, Kyiv, Dnipro, and Zaporizhzhia. In such an acute situation such as this, there are always protection concerns when large amounts of people are moving around. Although the headlines are dominated by news of heavy shelling and of Russian troop movement, the situation on the ground also includes concerns over human trafficking and risks of sexual- and gender-based violence.
Much of the protection response is coming from those who are at risk themselves. One of the risks we see in humanitarian emergency situations such as this is that, in the international community's rush to respond, the local civil society is often sidelined. We are doing an assessment on the ground to make sure our response is highly conflict-sensitive and centered on local Ukrainian agency – key principles of an Unarmed Civilian Protection (UCP) approach.
The team is meeting with key people on the ground—such as women's shelters, student groups, and humanitarian partners—to collaborate on how and what way these groups would welcome UCP strategies. In violent conflict, there are a lot of unknown factors, but the strength of NP is we adapt to context and needs by listening to local people.
People would show me photos of their homes that no longer exist. They have been destroyed by shelling. What can you say to a person who has lost everything?

- Oksana, women's group Representative in Kyiv
The team is building on our short project in Ukraine in 2015. During that project, our staff built relationships to better understand the conflict, determine NP's role, and to conduct trainings on unarmed civilian protection. NP trained thirty Ukrainians representing several civil society organizations, community members and local authorities on providing a protective presence to civilians. Read more about our work in Ukraine in 2015 here.
NP is no stranger to working in humanitarian emergency situations.
During the Marawi Siege, in the Philippines in 2017, militants inflicted extrajudicial killings, mass hostage-taking, and extensive looting of civilian property on the local community. NP along with the peace panel structures who are all unarmed civilians, facilitated the rescue of more than 1,500 trapped civilians through the Peace Corridor, created by the peace panels on NP's insistence. At the time, NP accompanied Muslim and non-Muslim families as they evacuated and supported hostage survivors.
NP also protected civilians during the Battle of Mosul, when the Iraqi Government forces—together with allied militias, the Kurdistan Regional Government, and international forces—retook the city of Mosul from ISIS in 2017. In the midst of the crisis, our team facilitated evacuations out of the city and helped secure the humanitarian corridor for civilians.
In each of these situations, NP was there during the peak of conflict—civilians cannot wait for the formal peace processes to start for their protection to be taken into account.
We look forward to providing you further information in the coming weeks.
You can protect civilians who are living in or fleeing violent conflict. Your contribution will transform the world's response to conflict.