You Make Protection Possible in Rakhine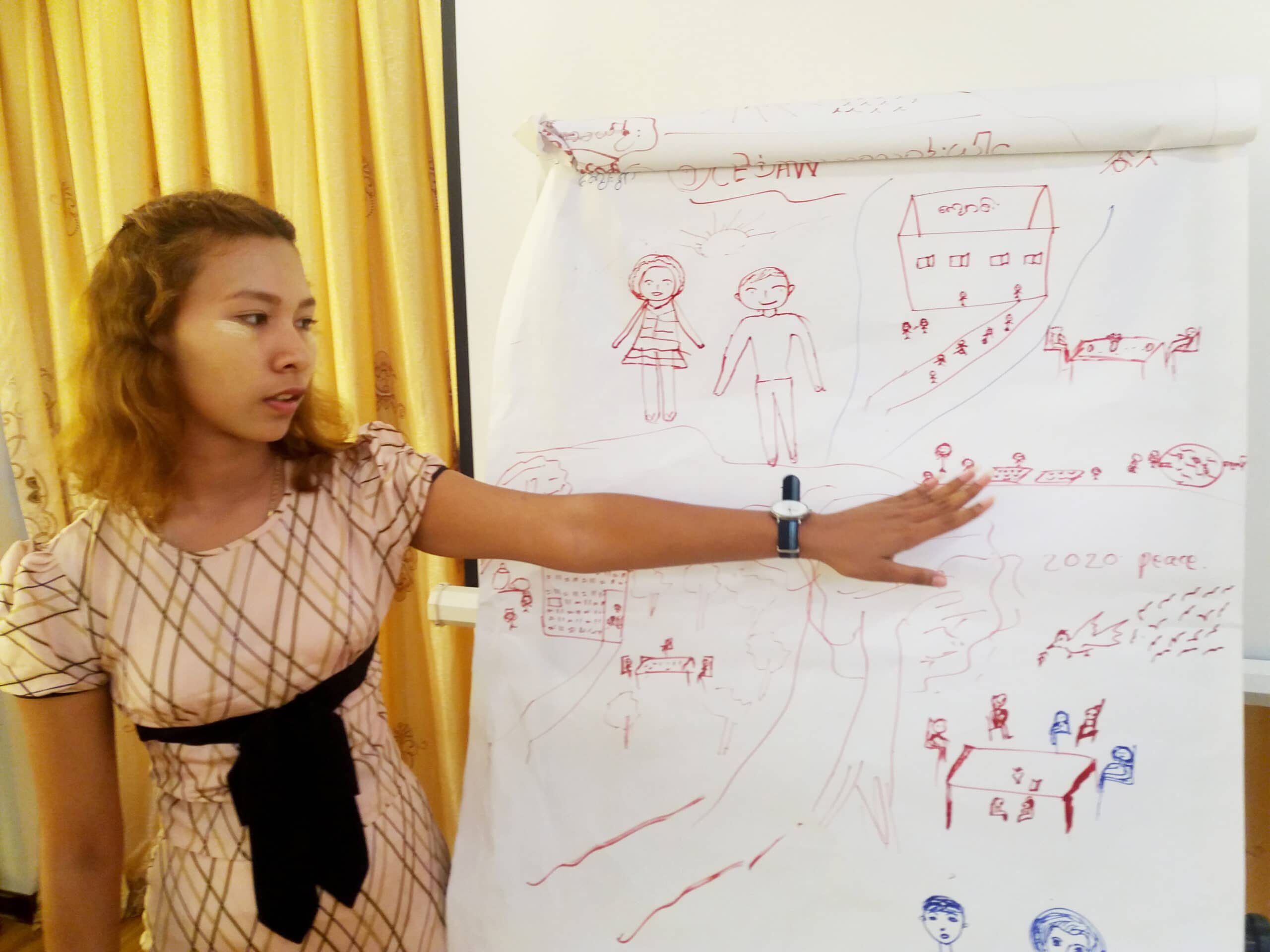 Increased fighting in Rakhine, Myanmar has made it difficult for a local humanitarian organization* to provide
assistance like food items and other basic necessities. The humanitarian organization knew they needed to incorporate more than aid into their work—they needed to look at civilian protection as well.
But they didn't know where to start, so they asked Nonviolent Peaceforce (NP) for help. They knew that NP has staff who are from and who have worked in other conflict-affected states in Myanmar— using nonviolent methods to bring people together to create their own solutions to protect themselves and their communities.
When NP started working with the local humanitarian organization, the NP team knew that the best people to assess the civilian protection needs would actually be the civilians from the townships themselves. So, in January, NP recruited and started training 14 community volunteers on how to assess the needs of their own communities.
Since we were working in a community where there have been interethnic tensions in Rakhine State, NP made sure to train volunteers from all the communities in the village—all sides need representation in the process for it to be successful.
The volunteers are learning that they can do something, rather than wait for an organization to enhance their protection.
They have already identified protection issues in the training. For example, many families that have been displaced from violent conflict are now in camps or are spread across homes. And gender-based violence is common behind closed doors.
But, the volunteers are also realizing there are things they can do to protect themselves and others — making it easier for the local humanitarian group to provide assistance.
And, as the volunteers are identifying protection needs for themselves, they are also recognizing the distrust between their different ethnic groups, even though they all live in the same townships. For many, this was the first time they had an opportunity to be in the same room and listen to others from different ethnic groups. They were able to build empathy and knowledge — they left the room recognizing they are all affected by the same conflict, even if they entered the room looking at each other as enemies.
Thank you for believing in unarmed civilian protection. Your support makes trainings like these possible in even the hard-to-reach places like Rakhine, Myanmar
You can protect civilians who are living in or fleeing violent conflict. Your contribution will transform the world's response to conflict.