Civilian Danger Prompts Pleas for U.S. to Stop Ukraine Weapons Transfer
Press Clip Source: Public News Service
Link to Source: Here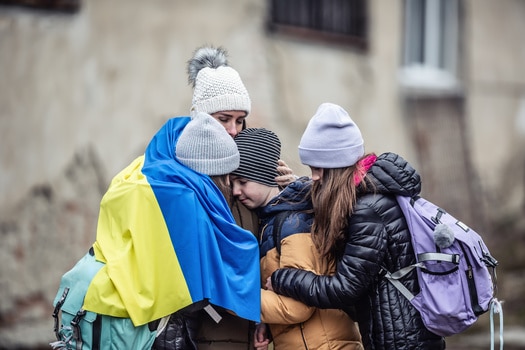 The Biden administration faces calls to reconsider its latest round of support to Ukraine.
A member of Minnesota's congressional delegation, along with international relief groups, says this is the wrong choice of weapons to use against Russian forces.
Late last week, the Pentagon confirmed it was sending so-called "cluster" munitions to Ukraine to help with its counteroffensive.
Megan Rodgers, U.S. policy and advocacy manager for the group Nonviolent Peaceforce, said these weapons are indiscriminate - when they're dropped over an area, they disperse hundreds of smaller bombs that can cover a city block, leaving civilians in harm's way.
And she said there are long-term concerns, too.
"Oftentimes, they fail to explode within those cities or areas for years to come," said Rodgers, "with the possibility of exploding later, and then causing some really devastating harm to civilians."
Organizations monitoring these weapons say as many as 86,000 civilians have been killed by them since World War Two.
U.S. defense officials acknowledge the risk, but argue there could be greater civilian harm from attacks by Russia if the weapons aren't sent.
Minnesota U.S. Rep. Ilhan Omar - D-Minneapolis - is co-sponsoring a proposed amendment to the National Defense Authorization Act to thwart these types of transfers.
Omar echoes other concerns about the potential harm. Meanwhile, Rodgers noted that through a treaty, dozens of countries have taken steps to prohibit the use of cluster munitions.
"There's a 2008 Convention on Cluster Munitions and over 123 signatories," said Rodgers. "So, individual countries have signed this, and it completely bans the use, production, and transfer and stockpiling of those weapons."
Rodgers said nearly two dozen of the signatories are NATO members, potentially complicating U.S. relations with those countries.
She added that still making use of these devices runs counter to a federal law prohibiting the transfer of weapons that have a failure rate beyond 1%.
Defense officials counter that Ukrainian forces will be using these devices in their home country, so will be motivated to do so in a way that minimize the risks.
You can protect civilians who are living in or fleeing violent conflict. Your contribution will transform the world's response to conflict.