Connections in Myanmar
"Because COVID will impact the peace process – positive or negative – I feel I am still supporting the peace process in doing the work I am doing now"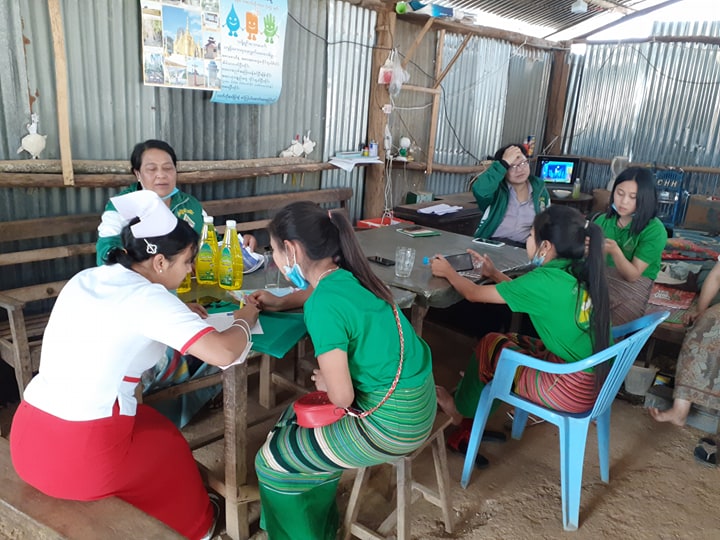 Emerging Women Leaders working together with local health department
Being physically distant from one another can feel extremely isolating for many of us, and it is no different for our community partners living in conflict-torn Myanmar. But Nonviolent Peaceforce is grounded in building and strengthening relationships. So, even if our teams and partners are working from home, they know that they are not working alone during Covid-19.
One group stays connected through weekly Facebook video chats.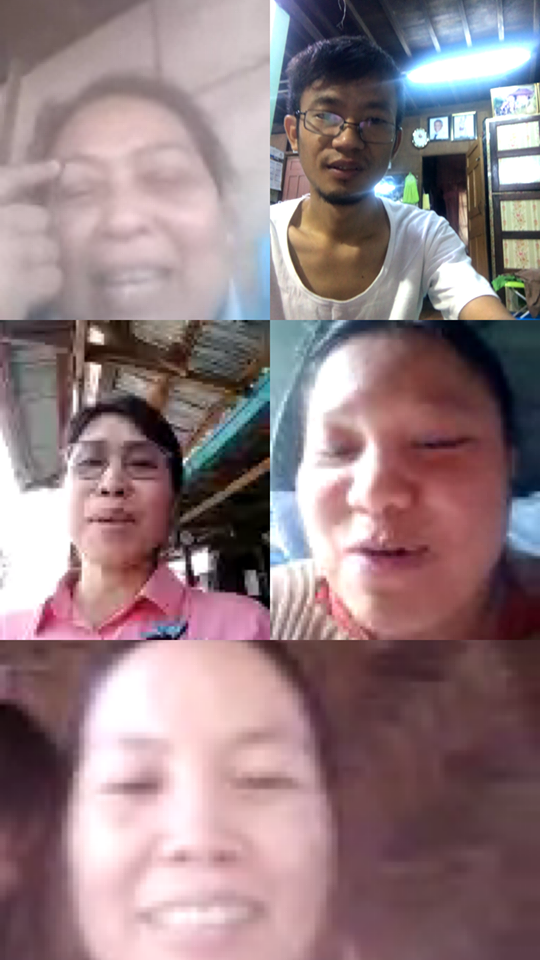 "Women from our Emerging Women Leaders (EWL) program and I decided to meet every Friday. It is more than a regular weekly meeting – we share our personal stories, Covid-19 concerns, and how we have been responding," emphasized Kyaw*, our National Project Coordinator in Myanmar. "It is an honest relationship where we are supporting each other psychologically and emotionally."
The EWLs come from different states across Myanmar, but have all been connected through trainings with Nonviolent Peaceforce. Some of their communities have actually seen a decrease in fighting since Covid-19 started, while others have experienced heightened violence during the pandemic—In some states, airstrikes, burning villages, and destroyed schools have continued in recent months, despite the pandemic. But at the end of each week, the group comes together to offer support and share ideas on how they are working for peace.
This is a clear result of your investment in peace: supporting communities from afar during the current health crisis would be impossible without the relationships we have been building over the past 6 years.
And, the EWLs understand their unique role to play during the pandemic. "Because Covid-19 will impact the peace process – positive or negative – I feel I am still supporting the peace process in doing the work I am doing now," shared Swe*, one of the leaders who joins the weekly Facebook chats.
The EWLs have been advocating for human rights and women's rights in their communities for years. Faced with the Covid crisis, many look to them for leadership.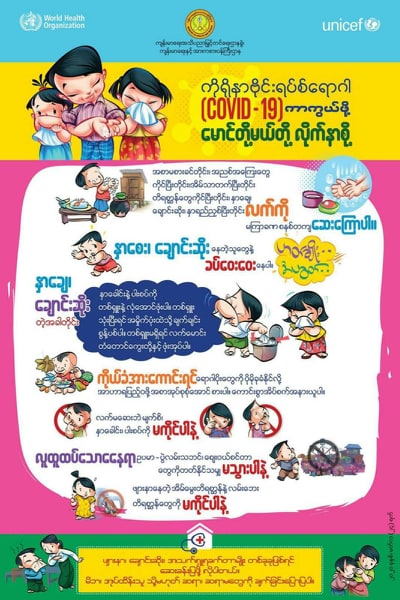 "In time of crisis most children and women trust us more than others, as they understand why we were working before—to make our communities stronger," said Swe. For example, with rumors spreading faster than the virus, fears and anxieties run high. "People are calling me and asking for updated information as rumors about Covid-19 are spreading." 
By staying connected, the EWLs are able to respond to rumors with the facts. Preventative measures guidelines were developed by the Nonviolent Peaceforce team, translated into Burmese and local languages, and now the EWLs are distributing the materials in their communities, along with soap and masks.
Swe feels empowered and proud that the people trust her and the other women leaders. But it isn't just their neighbors who are putting their trust into the emerging women leaders – the local governments have also recognized how important the EWLs are to their communities. State and local governments have reached out to our partners to help them raise awareness on Covid-19 to different communities and vulnerable groups like IDPs in collaboration with local health departments.
"I think all women in Myanmar, not only Myanmar but also globally, are the key to get the best solution for every crisis," Kyaw reflects. "Though cultural and customary practices dominate, and the perception is that women should 'do nothing' or 'only very little,' I witness women doing really big things in times of need and during crises."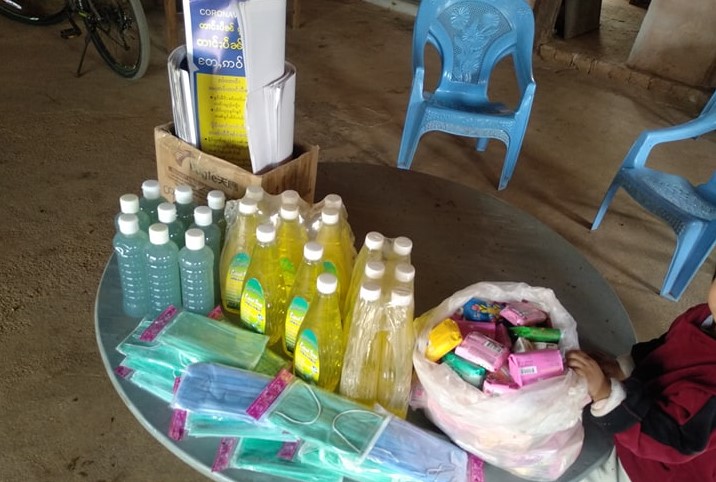 Distributing supplies and information
*Name changed; quotes from multiple women leaders
You can protect civilians who are living in or fleeing violent conflict. Your contribution will transform the world's response to conflict.