Glimpses of Transformation in Upper Nile, South Sudan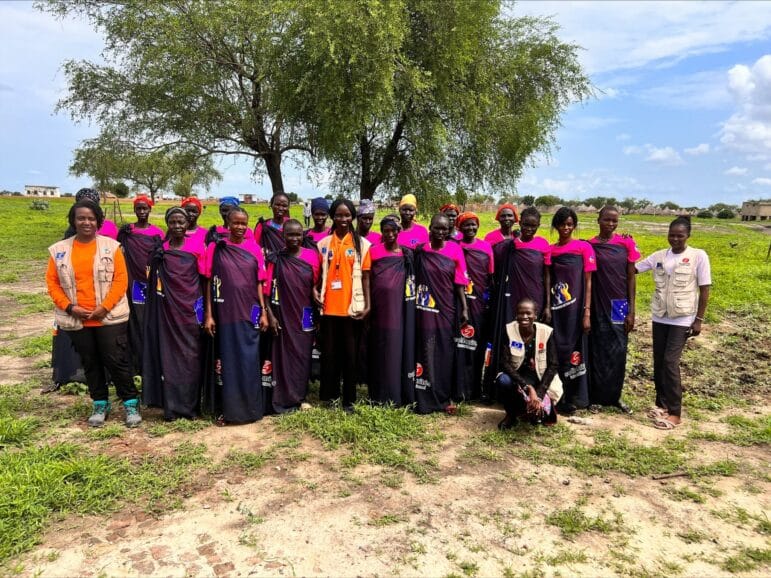 Confronting Domestic Violence
In the village of Pariak, nestled in the heart of Upper Nile, a remarkable group of women took charge, recently establishing a Women's Protection Team called the Women Civic Action Group. Trained on Unarmed Civilian Protection by our dedicated staff in South Sudan, the group has become a beacon of positive change within their community.
From providing protective accompaniment to peacebuilding, these women are setting a positive example for the next generation and tackling issues like domestic violence head-on.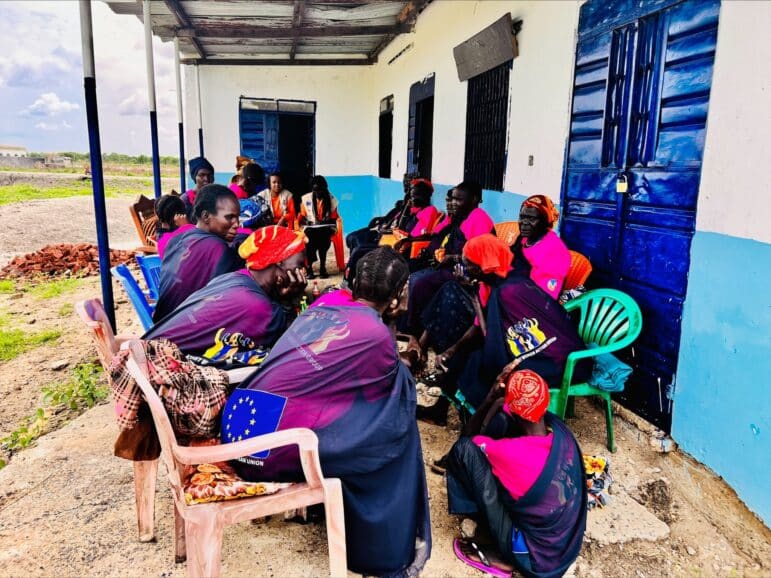 With great pride, some of the women leaders, like Elizabeth,* shared stories that highlight the impact they are having on their community.
There was a man, Levi,* in Elizabeth's community who was abusing his wife. Upon hearing of the issue, Elizabeth and some of the other members decided to visit the home and intervene with the abuser.
When Levi answered the door, he was surprised to see a group of stern-faced women greeting him. It never crossed Levi's mind that a group of women would have the audacity or confidence to confront him for his wrongdoings. Elizabeth said, "We are here to promote peace in your home."
Through seemingly small acts, the community is transforming. The women accompany people to and from the market, services, and their homes, while also creating spaces for empowering and transformative discussions. They are keen on setting a positive example for youth and children by advising them not to fight and encouraging them to study hard to better their future.
Promoting Health and Protection
As NP continues its collaborative efforts with Solidarités International (SI) and communities throughout the Upper Nile State—from Lelo, to Baliet, to Malakal—the focus on building mutual resilience and preventing the spread of diseases remains crucial. Working closely with local women, our teams have been diligently increasing awareness of personal, domestic, environmental, and food hygiene practices. Hygiene promotion stands as a vital component of Water, Sanitation, and Hygiene (WASH) initiatives.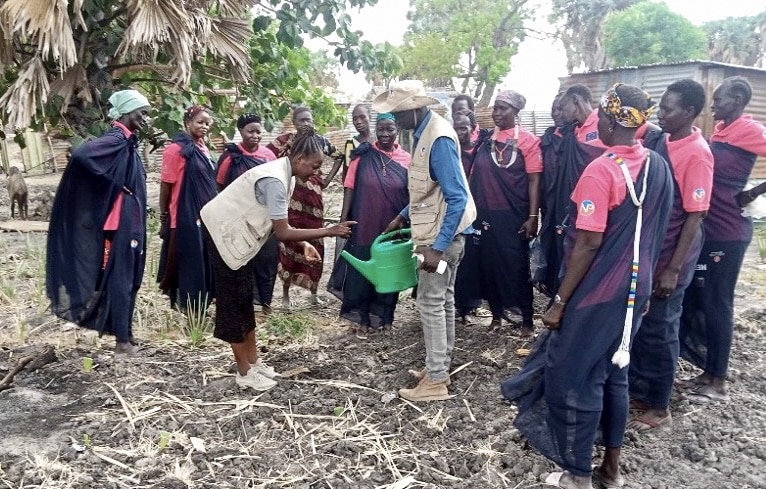 Recently 120 women and girls participated in a comprehensive 2-day training on protection, gender, and inclusion. These women and girls now educate others on hygiene promotion, act as community resources, and facilitate trainings. They are taking a lead role in fostering healthier practices within their community.
These newly trained trainers not only serve as Community Hygiene Promoters, but they also actively support the Women Civic Action Group and Early Warning Early Response groups. By doing so, they enhance the overall capacity to address protection concerns such as violence or abuse, reinforcing the critical role of women in safeguarding their community's wellbeing.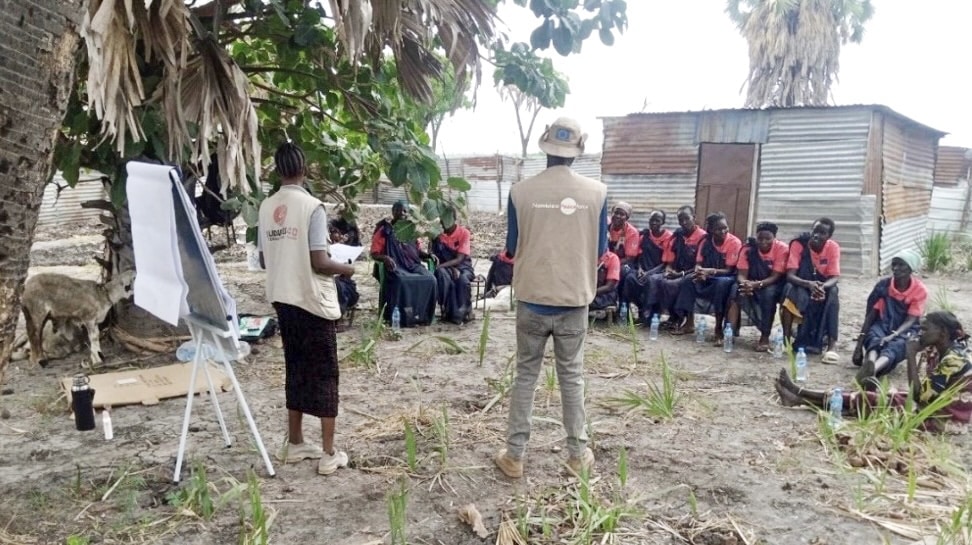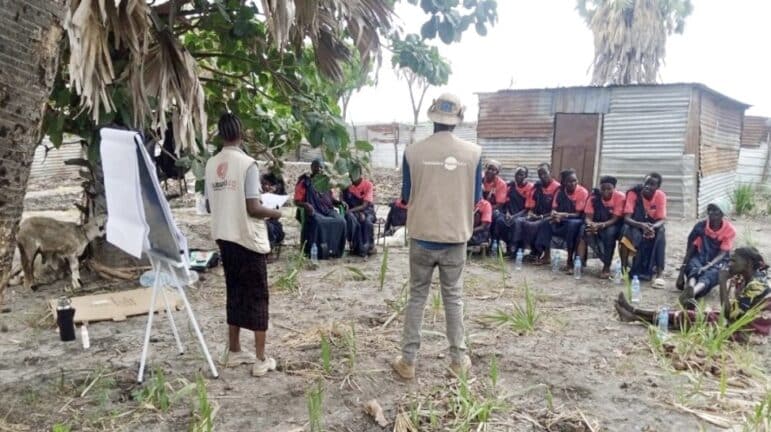 Patrolling for Safety
In Melut, the community has voiced concerns over protection due to increased competition for resources caused by the influx of returnees and refugees amidst the ongoing crisis in Sudan.
Responding to these challenges, the joint efforts of NP and SI have taken a proactive approach. Together, we conduct safety patrols and provide accompaniment, actively engaging with the communities in Upper Nile. These patrols have proven invaluable in identifying the specific security concerns voiced by people we meet along the way.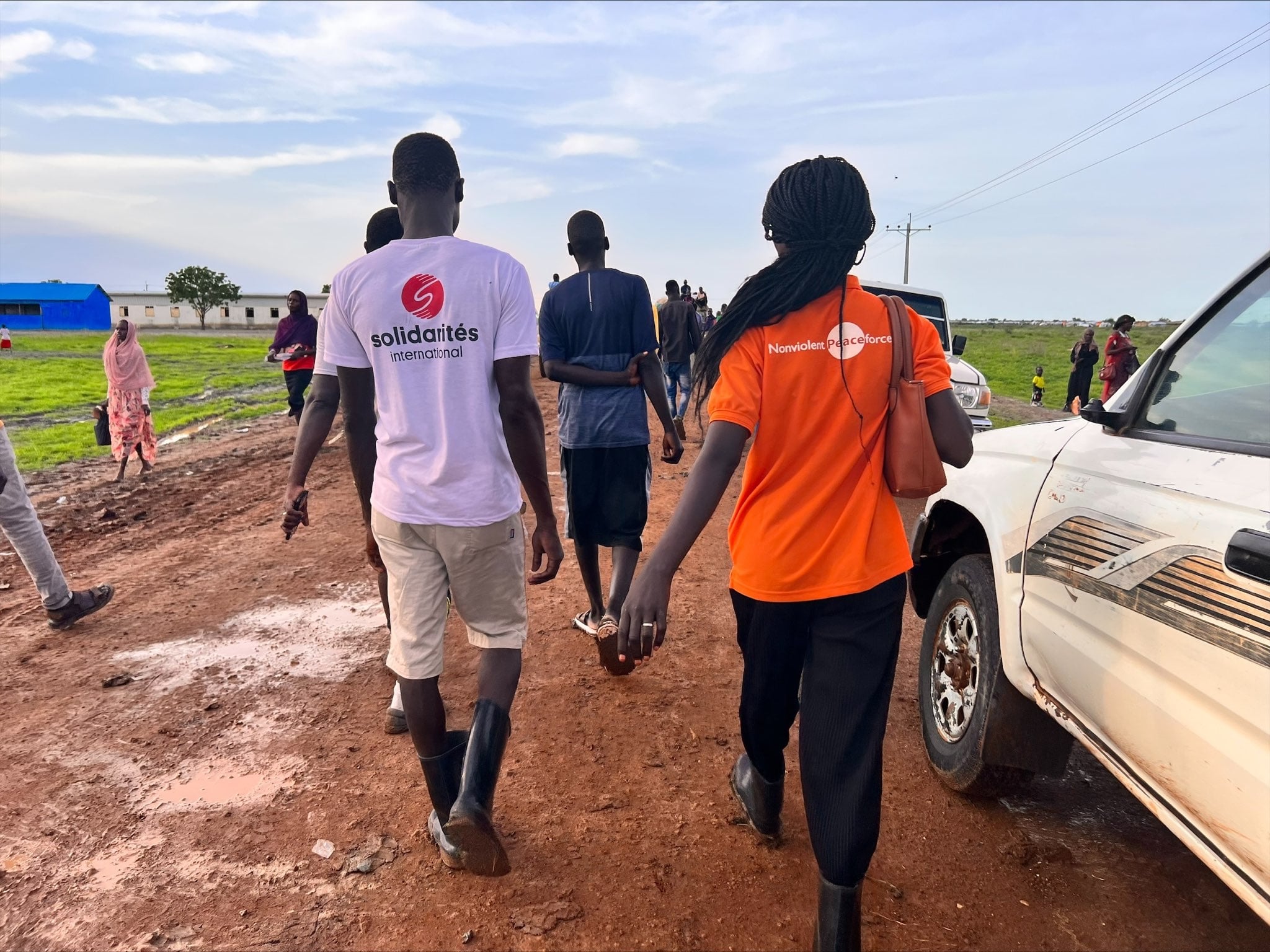 For instance, the staff discovered that access to only a few water points in the area has been a factor in the outbreak of violence. To address this, our partner, SI, has taken on the crucial task of monitoring the water well, ensuring their proper functionality, and swiftly repairing any faults. While seemingly a small act, this vigilant approach significantly reduces potential protection concerns within the community.
The impact of this focused effort on water points extends to women and girls in particular. With easier access to clean water, they are spared from arduous journeys to distant water sources. Moreover, avoiding overcrowded water points reduces the likelihood of confrontations and conflicts that could escalate into violence.
Through our collective vigilance and proactive measures, NP and SI not only promote safety but also contribute to a harmonious environment, allowing communities in Melut and across Upper Nile to thrive. By working alongside communities and fostering collaboration, we continue to build a stronger foundation for a peaceful future.
* * *
These activities are a part of our project with Solidarités International (SI) to support community resilience and nonviolent conflict management in conflict and flood-affected areas of Upper Nile and Jonglei States, South Sudan, which is funded by the European Union and supporters like you.
*Names changed for privacy
You can protect civilians who are living in or fleeing violent conflict. Your contribution will transform the world's response to conflict.