Journey for Peace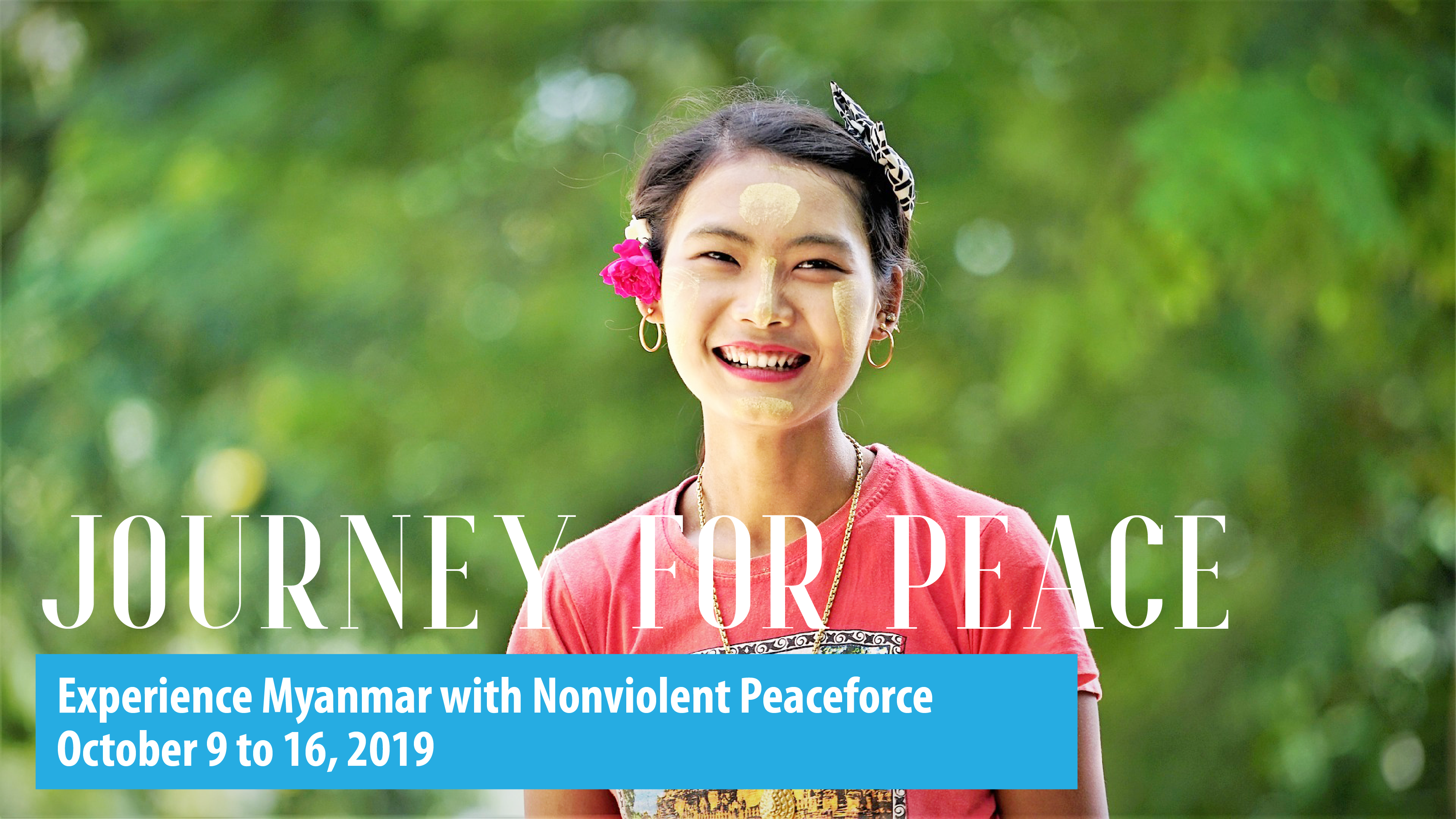 • Experience one of the most interesting and beautiful countries in the world.
• Learn about Myanmar's culture and the difference your support makes. 
• Interact with locals who are working to create lasting peace in their country.
You don't want to miss this one-of-a-kind opportunity. The trip is scheduled from October 9 to 16, 2019. 
View itinerary here.

A former trip participant will be taking questions during our informational session on July 19 at 12:30 PM CT via Zoom. You can participate by clicking this link at the appointed time. 
We look forward to hosting you and learning with you as we engage with our friends in Myanmar working for peace. 
To download a registration form, click here. 
Once you've filled it out, please send to our Saint Paul office at:
Nonviolent Peaceforce
2610 University Ave. W, #550
Saint Paul, MN 55114
                                OR
Scan and send electronically to [email protected]. 
See you in Yangon!
You can protect civilians who are living in or fleeing violent conflict. Your contribution will transform the world's response to conflict.